Wednesday 17 July 2019
Summer Decoration Ideas and Suggestions!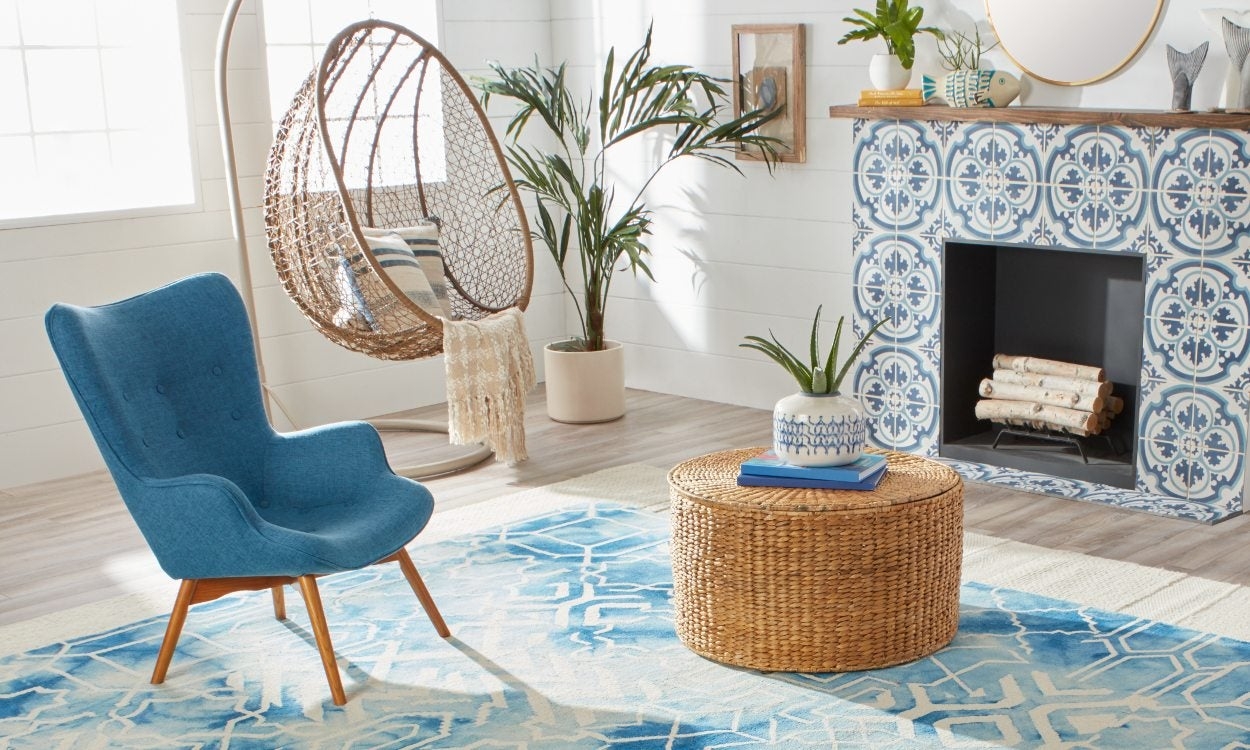 Welcome the hot sunny days with joy and enthusiasm, applying clever tips and ideas for summer home decorations.
Turn your space into a relaxing and bright setting that will enliven the mood of summer in every corner.
Stimulate the existing decorations with extra decorative elements inspired by the beach and nature, creating a place that you can enjoy every day.
Create a completely, relaxed living room
Floor cushions are an essential - and super enjoyable - element when it comes to summer living room decor.
Whether you choose colorful pillows or comfortable ottomans (or minimalist armchairs), make sure to combine them with modern, glass coffee tables, for maximum practicality and comfort.
Place a rug with a graceful pattern, and get ready to enjoy your new space. See which corner sofas best suits your summer living room.
Summer Bedroom
A thin duvet or blanket will change your bedroom instantly. Choose linen and cotton fabrics for comfort and coolness during the summer months.
Colors inspired by the beach and nature, such as coral, light blue, floral and marine motifs are ideal for summer decorations.
Add decorative, beach themed, touches to each room, depending on the color palette you selected.
Fresh and light style with macramé and handmade accessories
The art of weaving knots comes to accent your summer decorations!
Macramé and handmade accessories, made of wool and wood, are the perfect fit for this season.
The combination of handmade decorations in natural colors and boho materials creates an absolutely summer style.
Carefree, calm, vibrant colors and different textures provide "shine" at no cost.
Summer bathroom decor
The seasonal replacement of the shower curtain is an extremely easy and cheap way to renew your bathroom.
Dry and store them properly, and you have a decorative "weapon" that allows you to change the mood of the bathroom effortlessly and instantly.
For an extra touch of summer magic, place a matching set of towels with graceful patterns.
Play with your senses
There is more to summer home decor than meets the eye… It is a total sensation.
Tropical and citrus scents can really set a summery mood in your space.
The secret to achieve the perfect perfume mix is ​​to choose 2-3 perfumes, all from the same product line or brand.
Match them with candlesticks and perfume diffusers and place small works of art, such as improvised decorations, paintings, flowers or abstract landscapes, reminiscent of summer for an overall aesthetic approach.
Decorate with memories
Bring forward your summer memories by creating a garland with your own photos.
Select your favorite old holiday photos and family portraits in island landscapes.
Work with your children and create the most beautiful summer decor!
Add some old postcards, shells and whatever other marine item you have on a wooden base and hang it over the fireplace or in a central spot in your living room.
What better way to decorate a living room than with your own memories?
Do not forget to decorate your balcony or terrace.
See here our new proposals for decorating a small balcony (terrace)!
Nautical summer decor
Bring the charm of the nautical theme in your home and add an island aesthetic to your living room!
No matter your home decor, nautical decorative elements can enhance and rejuvenate the style of your personal space.
The blue shades of the sea introduce a relaxed charm to your space and can be beautifully combined with a a white environment.
A few pillows with an anchor or compass pattern on them and a couple of beach tote bags are enough to bring the summer air into your living room.
Do you want to refresh your balcony and enjoy it every day of this summer?
See more of our ideas for summer home decorations and turn every part of your home to a page taken from the most interesting interior design magazine!
Join Our Newsletter
Subscribe to our newsletter and stay updated on the latest information regarding New Arrivals, Offers and Discounts.
You must accept the Terms & Conditions before subscribing.