Thursday 15 November 2018
Decorating a small living room that has a Fireplace! Ideas & Suggestions
Style_Vibes # 3: Decorating a small living room that has a Fireplace! Ideas & Suggestions
"Decorating a small living room that has a fireplace" ... Are you concerned about how you can transform your small living room to look renewed and more spacious?
Nothing makes a space more intimate and atmospheric than the spark of a flame. Whether your decorative taste is minimal, rustic style or purely personal, a living room with a fireplace simply exudes a unique intimacy and warmth!
However, decorating a small living room is a challenge on its own, not to mention the existence of a fireplace. How can you successfully highlight the beauty of this element when space is limited?
Here are three smart suggestions to help you highlight your fireplace, in the most beautiful way!
Decorating a small living room that has a Fireplace! Ideas & Suggestions: Start with Smart Spatial Planning
If your fireplace is located in the center of the living room, you can create an extremely comfortable environment by placing two, two-seater sofas and a set of modern, living room armchairs.
This way, you focus the center of attention to your fireplace, while at the same time you create a stylish space that can accommodate several people. Complete the composition by placing a unique rug for a more cozy effect.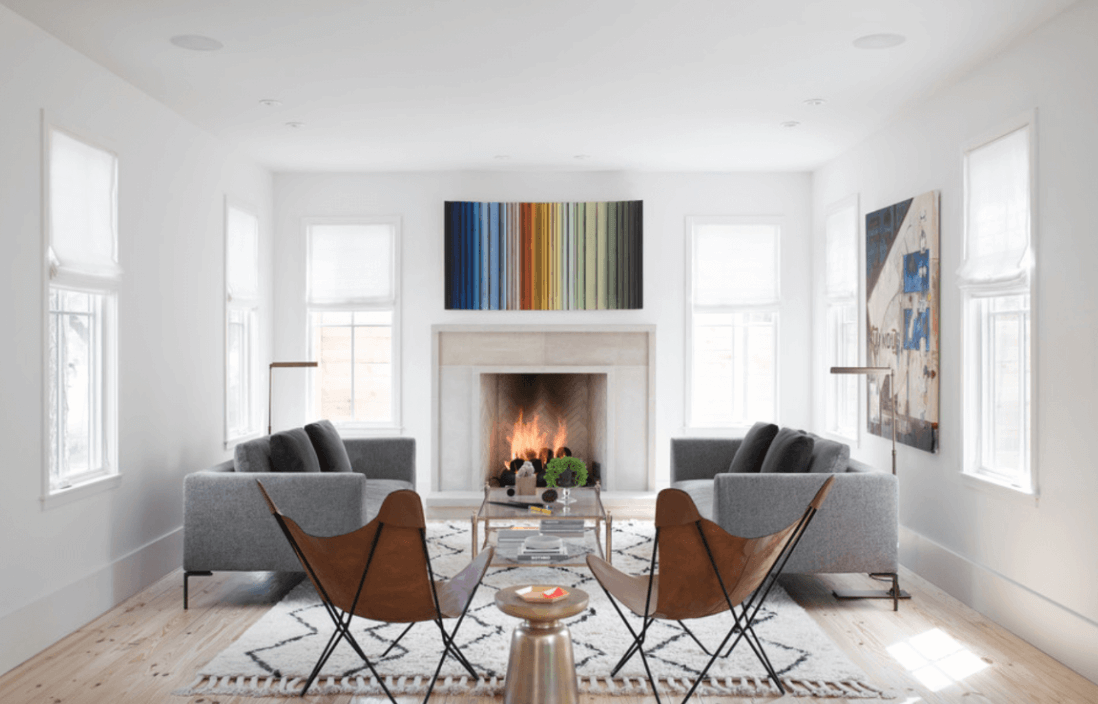 Decorating a small living room that has a Fireplace! Ideas & Suggestions: Combine Style & Functionality
If your space is quite limited, then a discreet, two-seater sofa, combined with a set of small stools, is the ideal solution. Choose from a variety of unique modern coffee tables and create an extremely elegant and functional set.
Complete the ensemble with an elegant lamp that will generate a unique, warm atmosphere. After all, interior decoration is the combination of elements with different personalities that complement each other in order to compose a completely new aesthetic! Do you agree with our suggestions?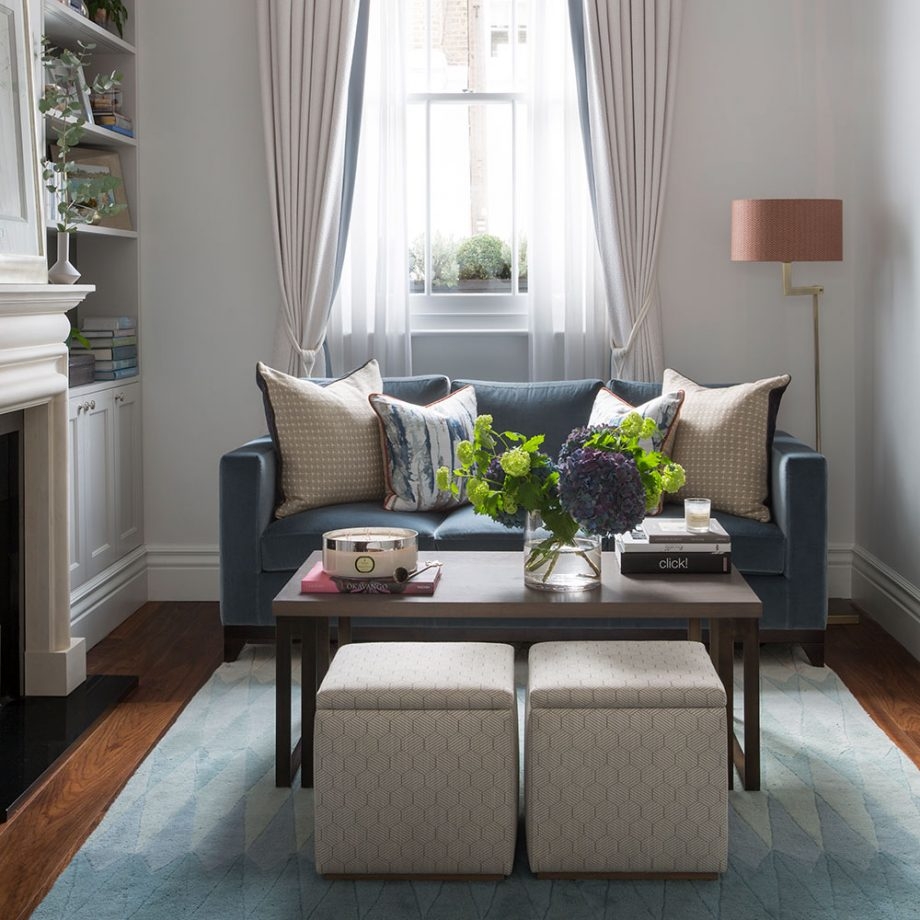 Decorating a small living room that has a Fireplace! Ideas & Suggestions: Emphasize your color choice
Do you want to accent your fireplace in a very special way and compose a unique "frame" around it? Then, creating a library around it is definitely a special solution that will impress you with its result. Build a storage space for your books, add color, style and life to your walls. Establish an atmosphere of exceptional aesthetics that will look like a painting under the warm light of the flame. Home decoration at its best!
Decorating a small living room that has a Fireplace! Ideas & Suggestions: Open Plan Design
Finally, if your living room is integrated with your dining room, then the chances of spending time in front of the fireplace are even greater. Design the whole space with elegance, so that you can enjoy every moment of it. Refresh the dining room decor with modern dining chairs, serve your guests and get ready to enjoy an unforgettable dinner!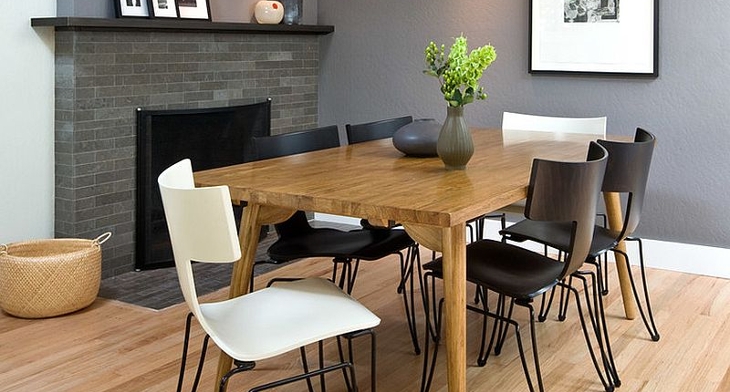 The right layout accompanies the correct decorations, and together they highlight your personal space. Keep in mind that home decoration is both art and science. It is the full utilization of a space to achieve a functional and aesthetically pleasing living environment, a portrait of some short, to your beautiful memories of a lifetime!
Browse our online store and find ideas and suggestions for home decorations. Every space in your home deserves to be unique like you.
Related articles:
Thank you for visiting our page.
Join Our Newsletter
Subscribe to our newsletter and stay updated on the latest information regarding New Arrivals, Offers and Discounts.
You must accept the Terms & Conditions before subscribing.