Thursday 14 May 2020
Tips for a Complete Dining Room Decor!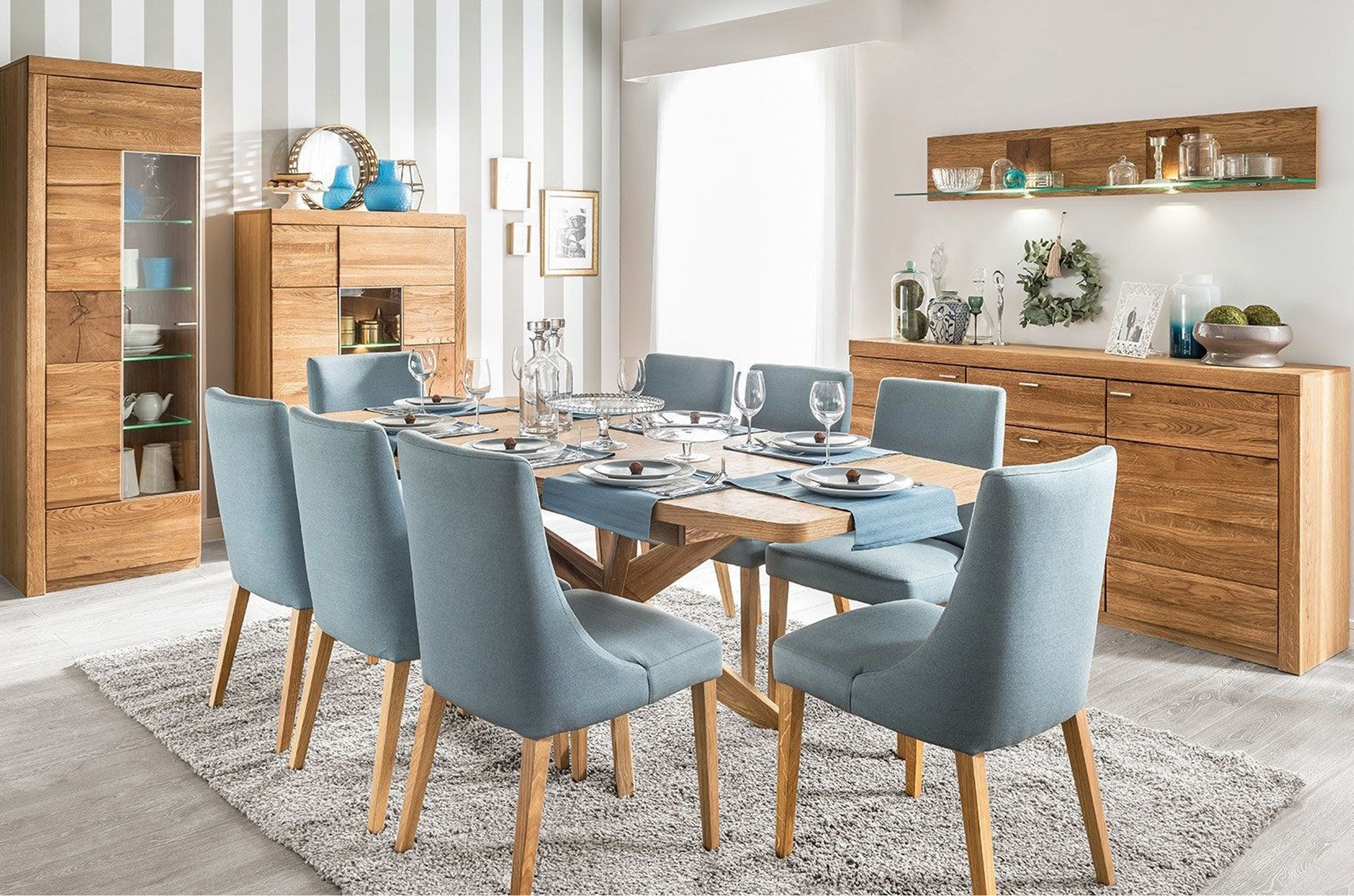 Tips for a Complete Dining Room Decor!
Surely, most of your beautiful memories revolve around friends and family sharing a delicious meal! Undoubtedly, the dining room area is a favorite place in the history of every household. That's why the correct design of this unique space is the element that further enhances its role in your house.
If you are thinking of creating a new dining room, or you are in the process of remodeling the existing one, let's see one by one all the elements that you need to pay attention to for a successful modern dining room decor.
Take into account the size of your space
Start by thinking about is how you can successfully use the pre-existing space, and consequently how much will it cost to renovate it. Do you live alone and want to invest in a small but very well-designed space? Do you a family and need space that can accommodate lots of people? Listen to your needs and start visiting furniture stores.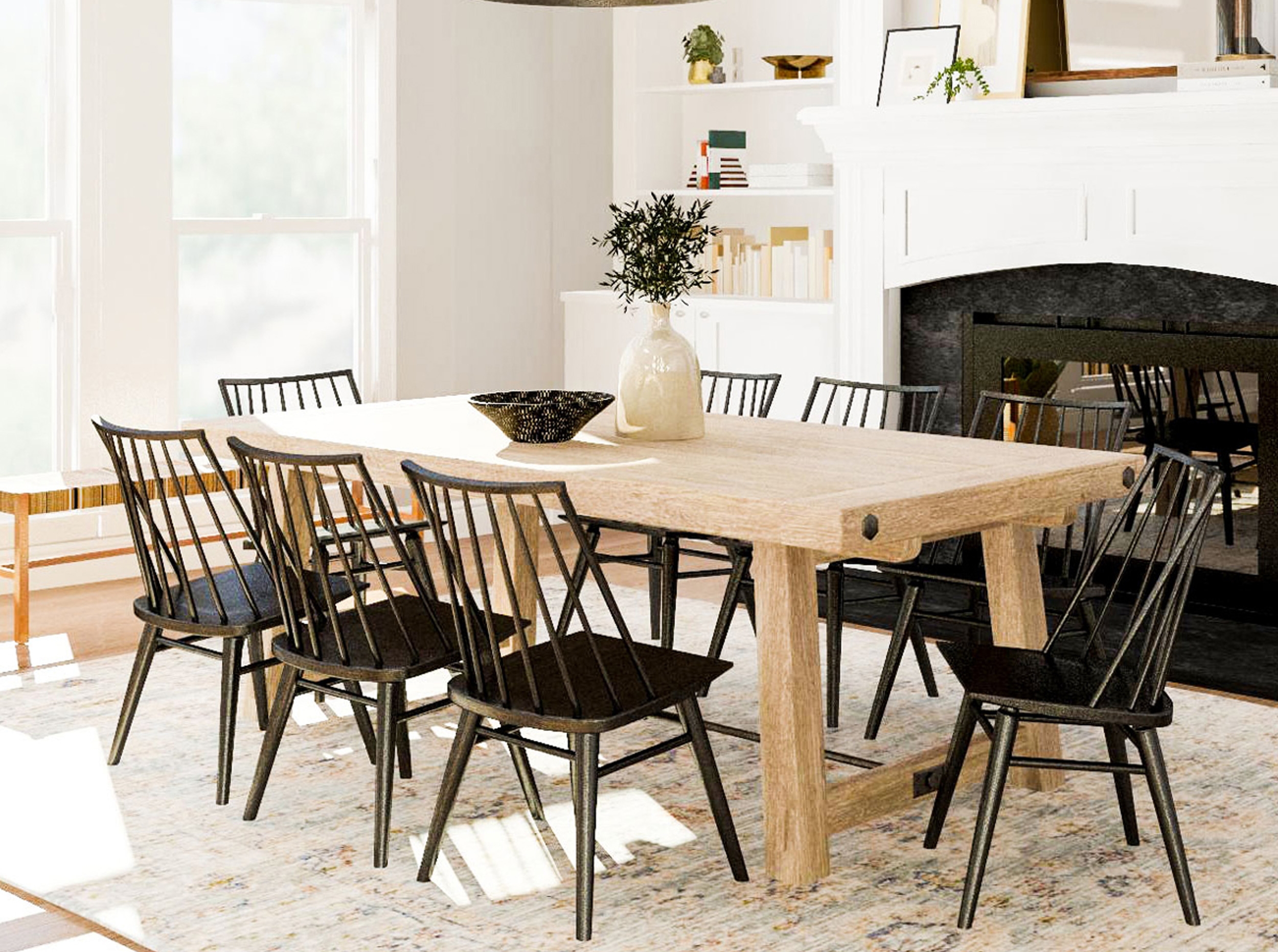 Table selection
The dining table is of course the centerpiece of the dinning area. The most important factor beyond its design is how many people it can accommodate.
There are generally 3 types of tables:
…with each one of them serving different purposes. Round dining tables are a choice for both, space-saving and a different decorative approach. They are ideal for small spaces that seek elegance and a sense of familiarity.
Always remember that a round dinning table fitted with a central base can accommodate more chairs if required. On the other hand, rectangular tables are a classic choice for long, narrow spaces that want to accommodate many people.
Finally, square tables, if they fit in your space, are suitable for 4 people. In any case, you need to make sure that the table fits into the overall layout of your dining room and makes it look balanced.
Chair selection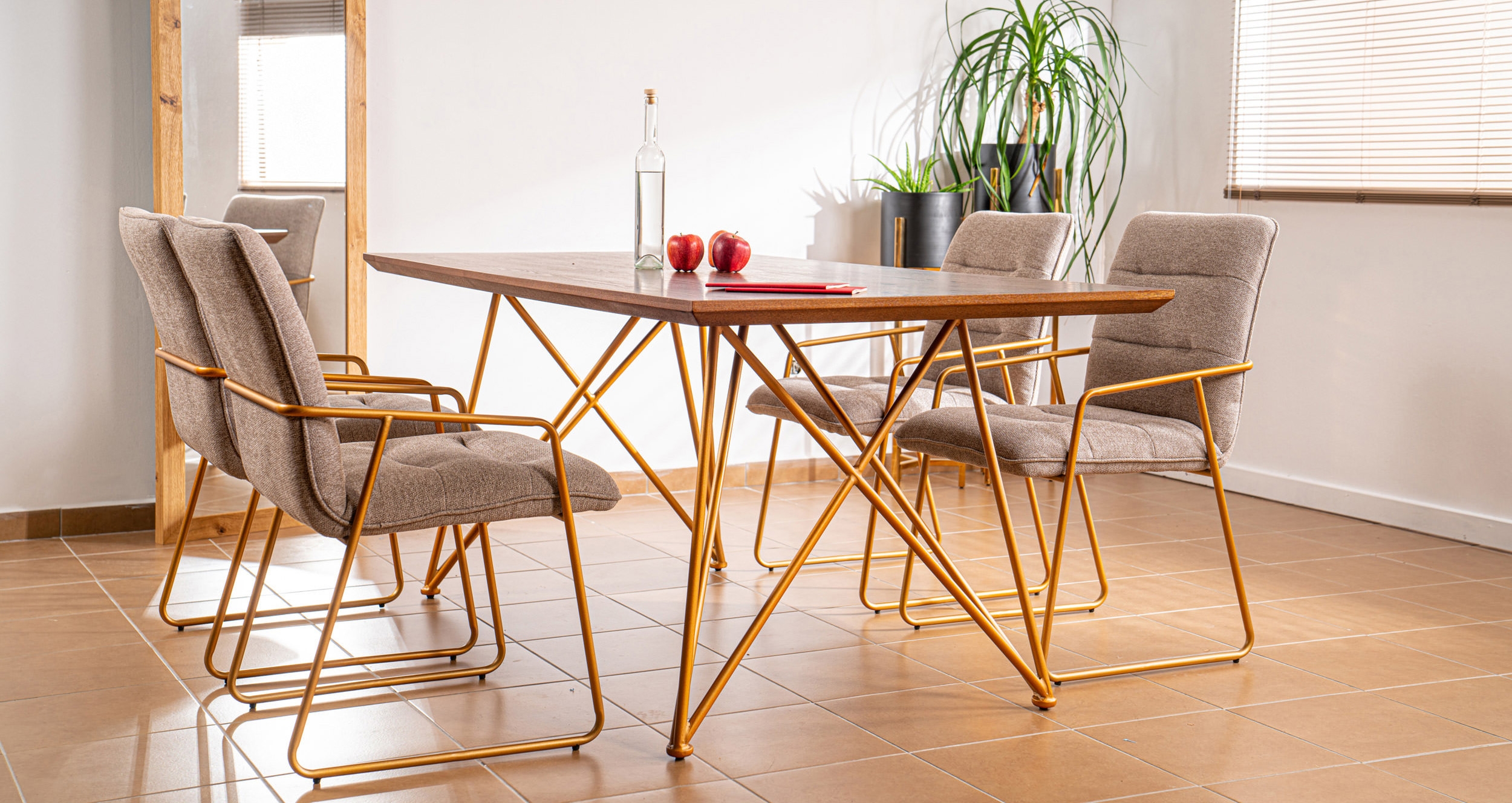 Of course, a dining set can not be completed without the appropriate chairs. When choosing them, in addition to the spatial planning, you must consider the style you want to create and especially the comfort you want them to offer you.
Dressed modern dining chairs or armchairs, with tall backrest, offer a unique comfort during dinner, while at the same time they provide luxury to your space. Metal chairs impress with their line and modern design, while solid wooden chairs offer an incomparable feeling of nature.
However, for those of you who want to get away from the safe options, bar stools and dining benches provide extraordinary style for even the most demanding tastes.
Lighting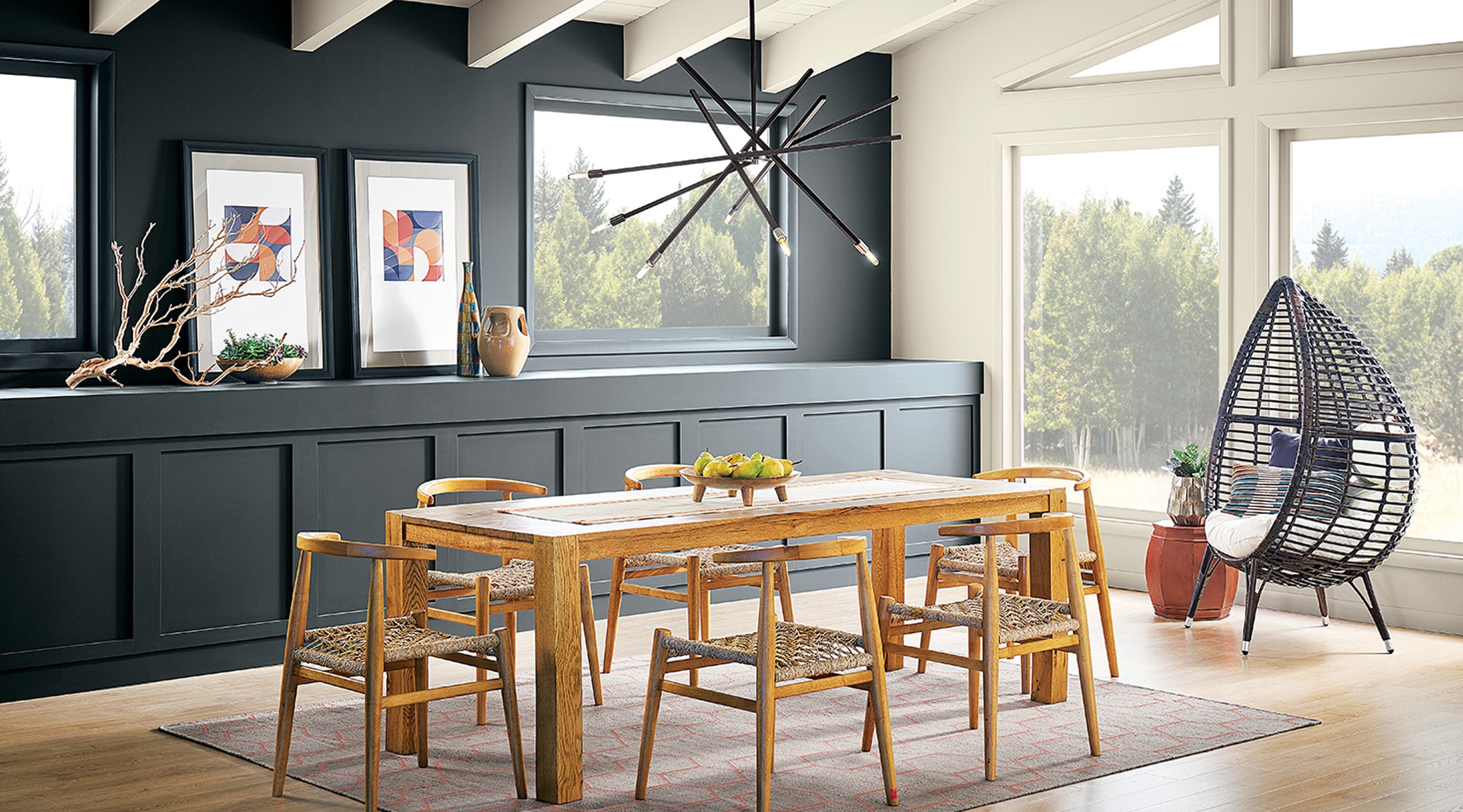 We all know that the right lighting creates a unique feeling in every space. When it comes to the dining room, you can select a lamp based on the general style of your space or create a striking result using a classically designed lamp in a minimally designed dining room. Single or multiple lamps, and also wonderful floor lamps, will definitely offer a wonderful atmosphere to your every meal.
Colors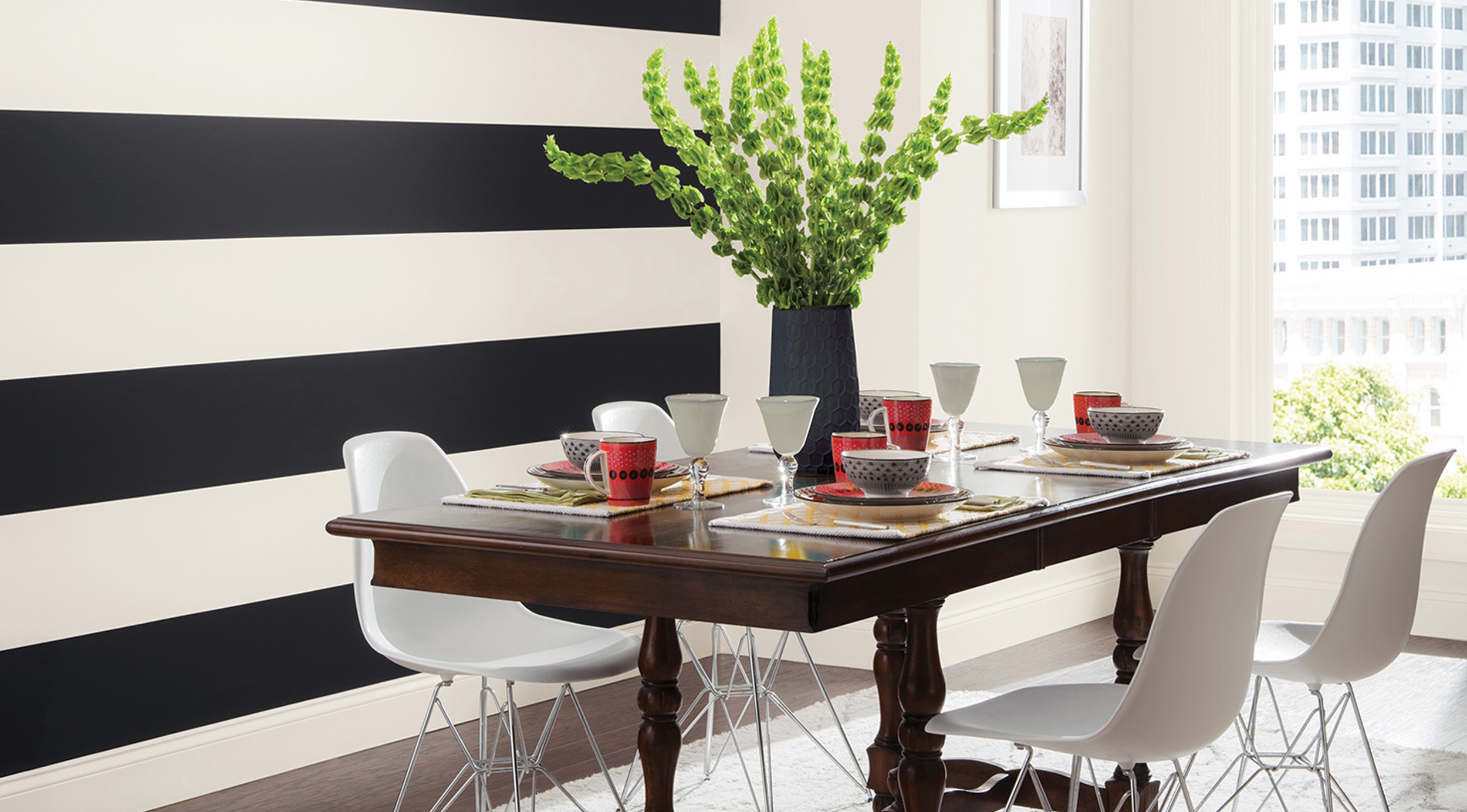 The most popular color choice for the dining room area are earthy tones, as they express warmth and can become the foundation for many, interesting combinations. However, you can create striking or funky details by playing with bold combinations, even using wallpapers. In general, you should follow the dominant style of your house if you want to achieve a decorative balance.
Floor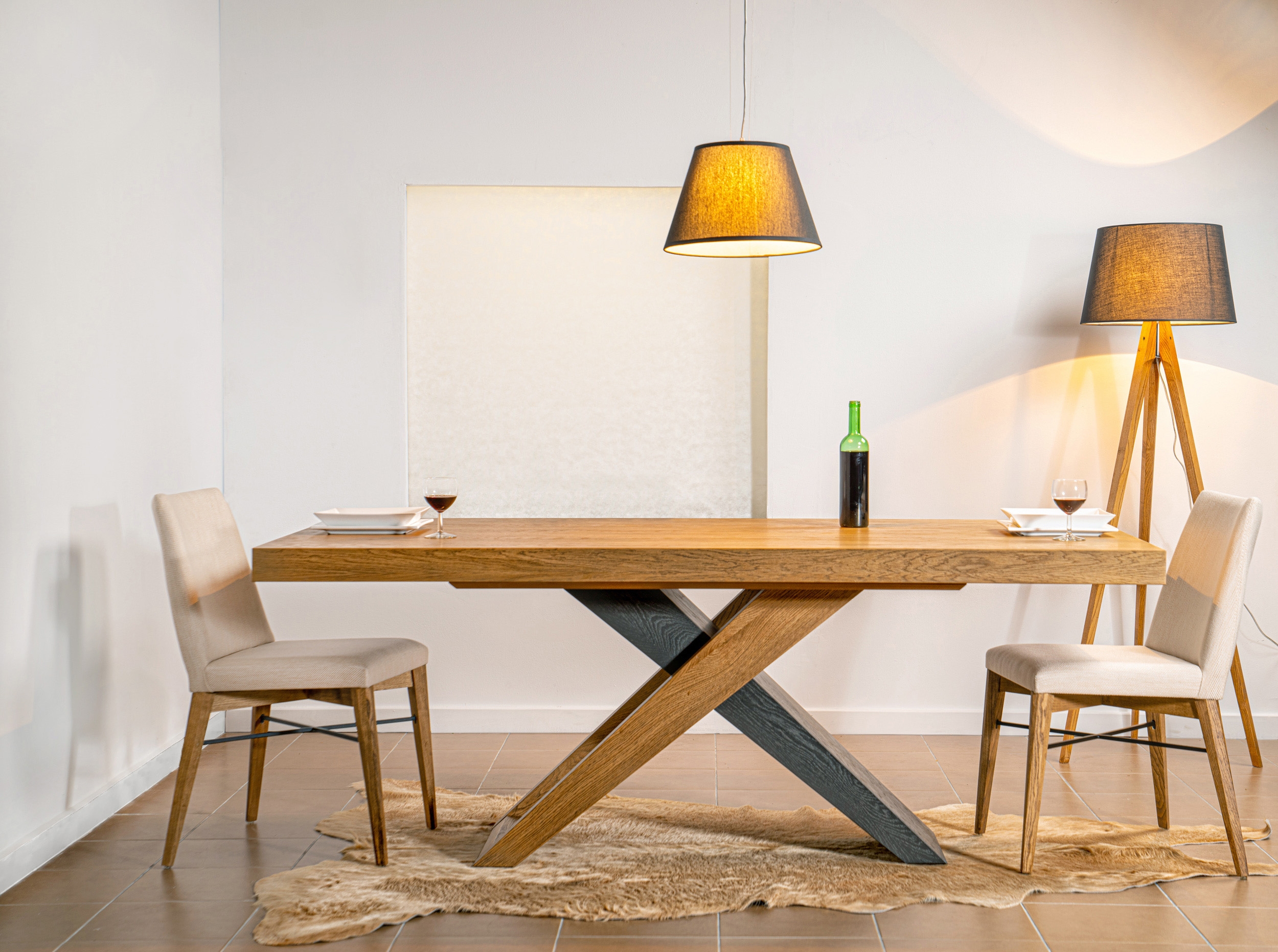 Flooring plays an important role, as there are many options, especially since your dining room is a separate room in your house. Generally, hardwood floors are a popular choice as they are beautiful, durable and clean. Laminate flooring is flexible, easy to maintain and very affordable.
In addition, its coating layer protects it from stains and dirt. On the other hand, tiles are an excellent, functional choice as they can help you add visual interest to your space, but they are the most expensive proposal.
Finally, concrete flooring creates a unique modern vibe. In any case, no matter your decision, it is always recommended to place a rug that will enhance the overall feeling of your space.
Play with color combinations, impressive lighting, combination of materials and styles and turn your dining room into the most interesting decorative space of the house! Looking for more ideas and suggestions?
Join Our Newsletter
Subscribe to our newsletter and stay updated on the latest information regarding New Arrivals, Offers and Discounts.
You must accept the Terms & Conditions before subscribing.