Thursday 31 October 2019
Christmas Door Decor: Ribbons
Say yes to Christmas door decorations and define your own festive look from the very first welcome!
#Style_Vibes: Christmas Door Decor: Ribbons (Ideas and Suggestions)
No matter your door decorations, the entrance to your house presupposes the festive atmosphere that will entertain your guests. So, think of your door as a white canvas, ready to be "painted" with festive magic.
We come to you with 8 suggestions for Christmas door decorations that will inspire you to create your own Christmas fairy tale. Even if you are not a fan of crafts, you will definitely come across some ideas that will encourage you to shake the waters for this holiday season!
A "sweet" door
If the thought of delicious chocolates and delicacies dances rhythmically in your mind, every time you think of Christmas, then creating a delicious entrance will surely inspire you. Giant lollipops, candies and mischievous elves compose a colorful entrance gate to the delicious adventure of these holidays.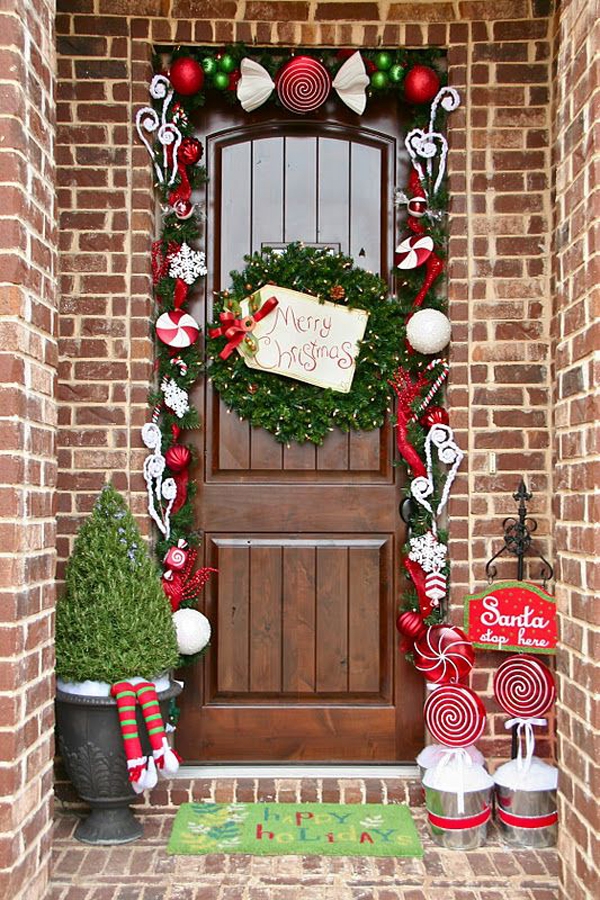 Festive framing
Capture the Christmas spirit with a handmade frame. Take an old frame, paint it in white and place in the center of it a small tree with some small colorful balls and decorative elements. Add a crimson bow and complete your festive frame in the best way.
Proud Nutcracker
If the Nutcracker is your favorite fairy tale of your childhood, it's time to revive a minimal version of it through Christmas decorations. Add a few buttons, a black belt and a white beard, and just like that you transformed your door into a living character.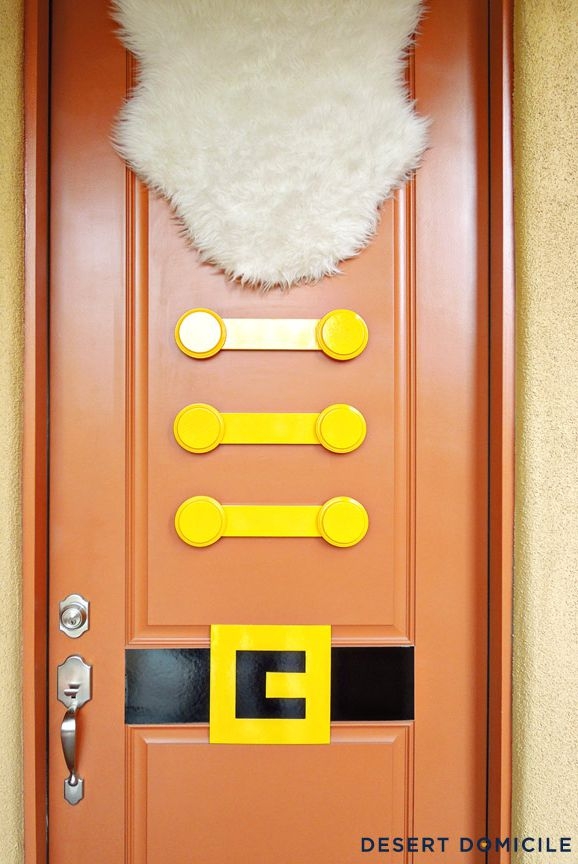 Snowflake wreath
Simple, unpretentious and modest. Hang a snowflake wreath from a red ribbon and offer an elegant festive style to your entrance.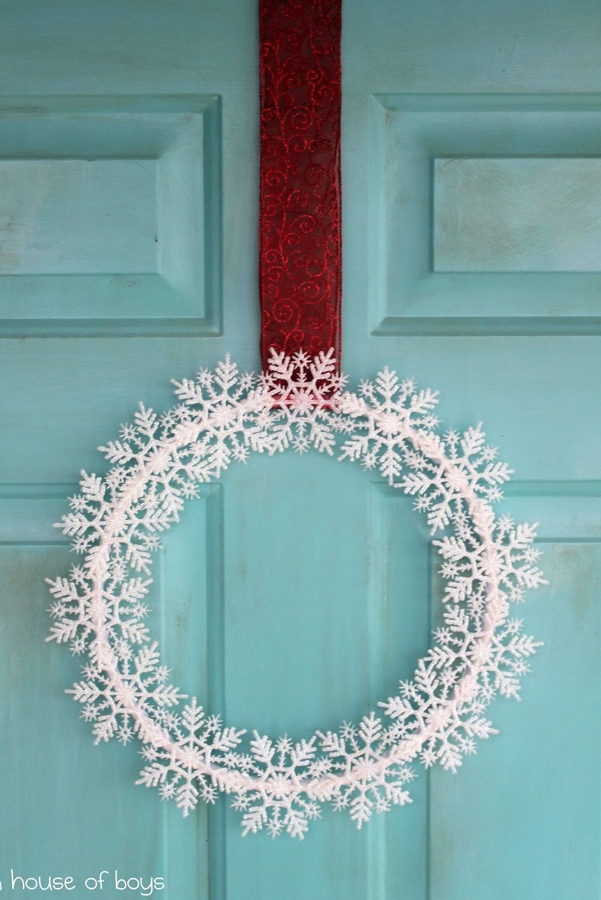 Scarf wreath
This holiday season, wrap your favorite holiday scarf around a wire and create the most stylish wreath. That's why Christmas decorations, are simply synonymous with creativity.
Say "Noel"
Noel: auspicious, beautiful and above all synonymous to Christmas. Place a white ribbon with green letters and create a message that has a special meaning and texture.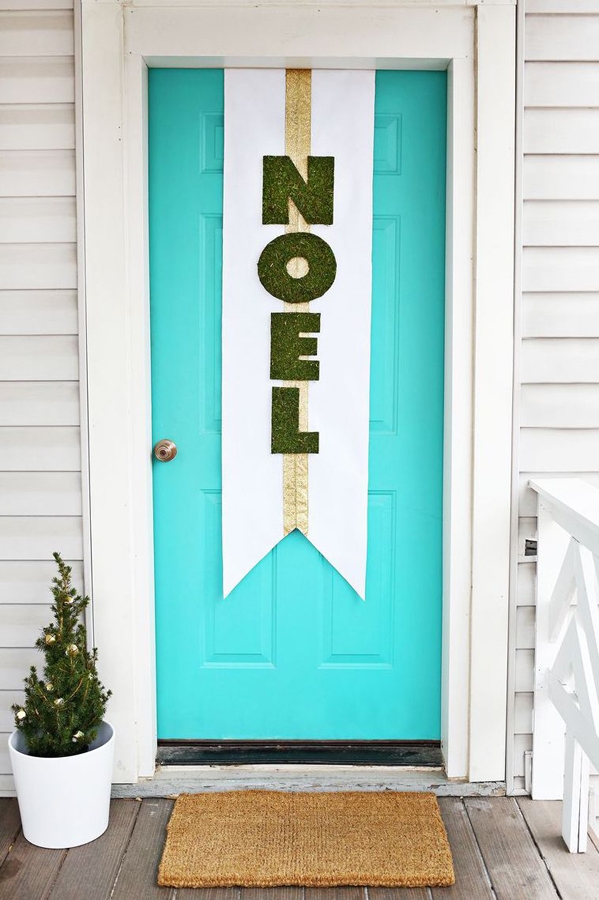 "Gift wrapping"
For a unique Christmas door decor, create a giant bow and wrap the entrance like a gift, ready to go under the Christmas tree! This proposal allows you to wrap both sides of the door at the same time, creating a uniform visual effect, inside and outside the house.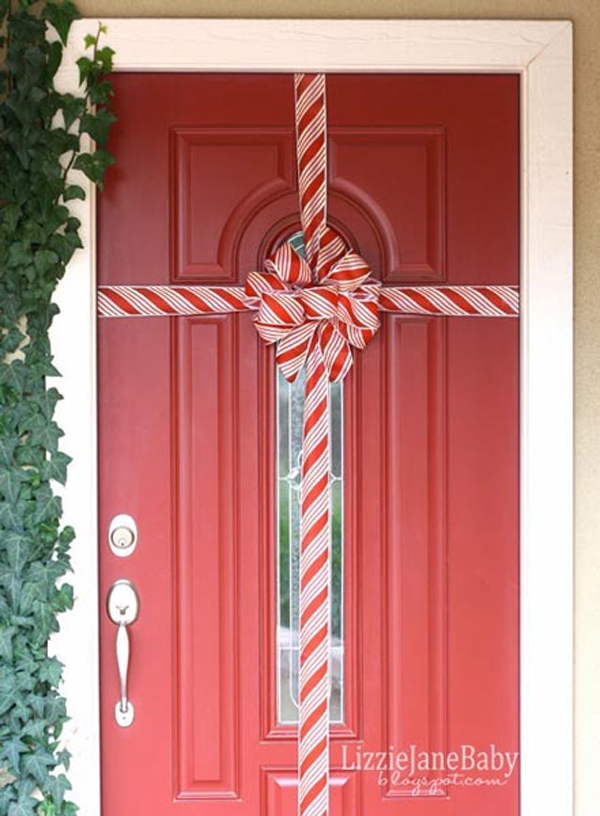 Hang a pair of figure skates
This Christmas, take the old figure skates out of your closet and provide them with a new role. Decorate them with pine cones and red ribbons and create an original Christmas door decoration.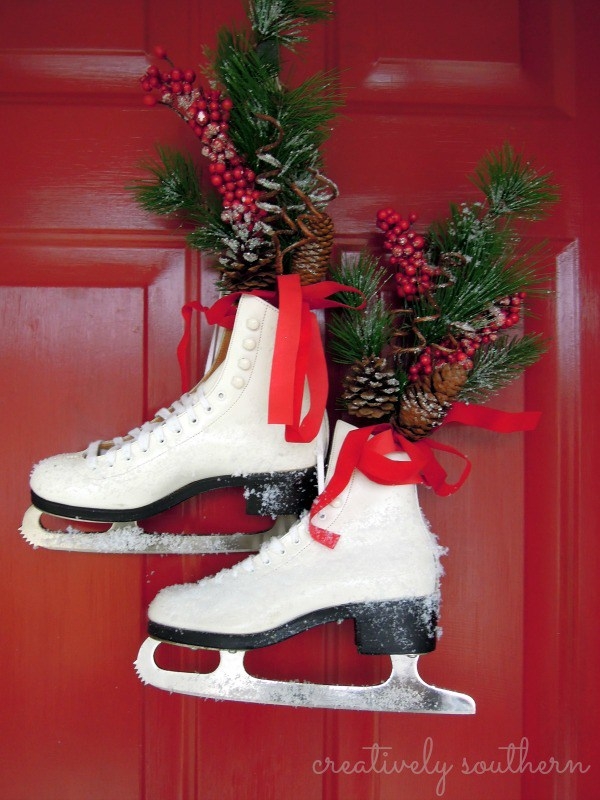 Generously spread the Christmas spirit not only through wonderful home decorations but also by making small substantial gestures. Send Christmas presents to all your friends and family and offer joy to their day.
See also:
Prepare a beautiful atmosphere for your festive meetings by taking care of the Christmas living room decorations. See our suggestions for modern minimal armchairs, stylish kitchen chairs and modern coffee tables made of solid natural wood. This Christmas, door decorations are just the beginning!
Join Our Newsletter
Subscribe to our newsletter and stay updated on the latest information regarding New Arrivals, Offers and Discounts.
You must accept the Terms & Conditions before subscribing.