Thursday 14 February 2019
Corner Sofas (Offers) - Efdeco: Welcoming comfort!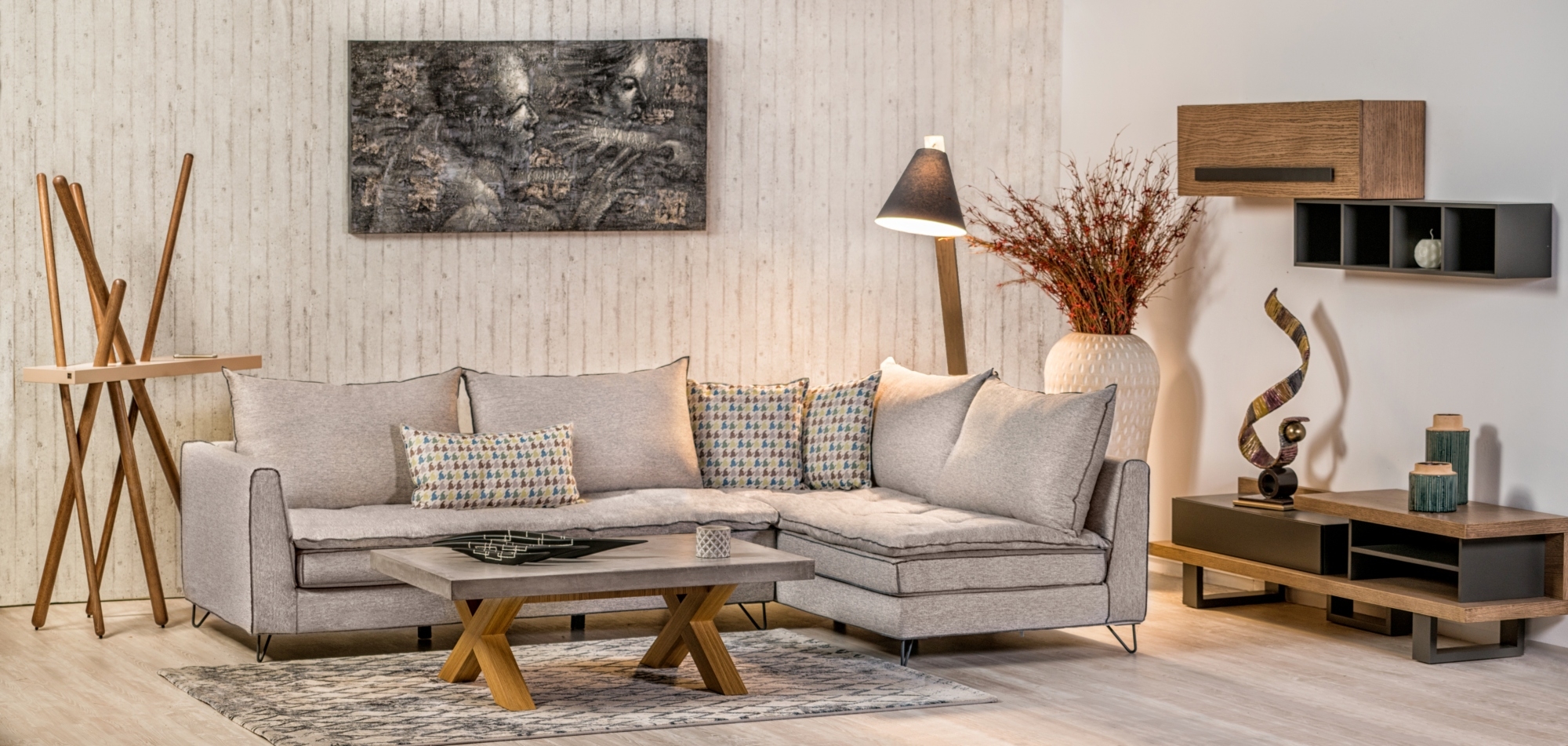 In recent years, corner sofas have monopolized the interior decoration, and for a good reason. They provide a feeling of relaxation and comfort which is ideal to cope with the stress, fatigue and limitations of everyday life.
The corner sofa is the place that accommodates your whole family, as it fits everyone with great comfort and flexibility. A clever piece of furniture that redefines the living room area, by creating an atmosphere of luxury around it.
So if the layout of your living room can accommodate a corner sofa, and you want to make a timeless and quality choice that will accompany you for the rest of your life, then we have a variety of offers on Efdeco's large and small corner sofas.
Lion Corner Sofa (Offer)
The wooden detailed base is combined perfectly with its metal legs. Wooden and metal elements uniquely coexist, offering a warm and modern feeling second to none.
The fabric of the sofa comes in a variety of shades to choose from such as mocha, sand beige, brown elephant etc. Its special seam pattern on the pillows, visually enhances the impressive result offered by the Lion corner sofa.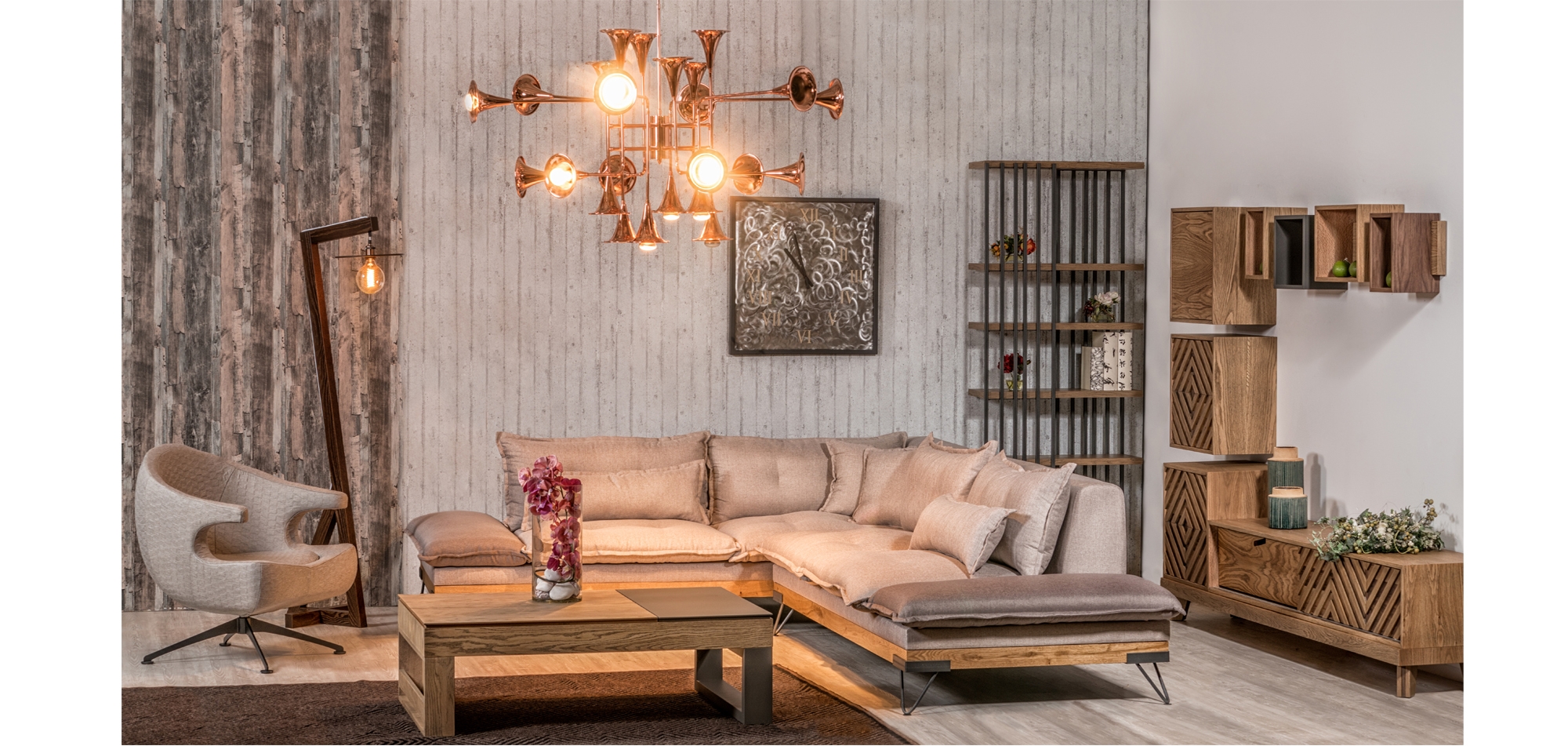 Sedona Corner Sofa (Offer)
The Sedona corner sofa will definitely steal your heart, offering you constant pleasure. It is made from oak wood, in a modern design line, with an extremely comfortable backrest and seat. This product is made in Greece.
It's fitted with impressive metal legs, while the seam pattern on its armrest offers the desired sense of timelessness. Select from a variety of fabric colors and welcome it into your living room.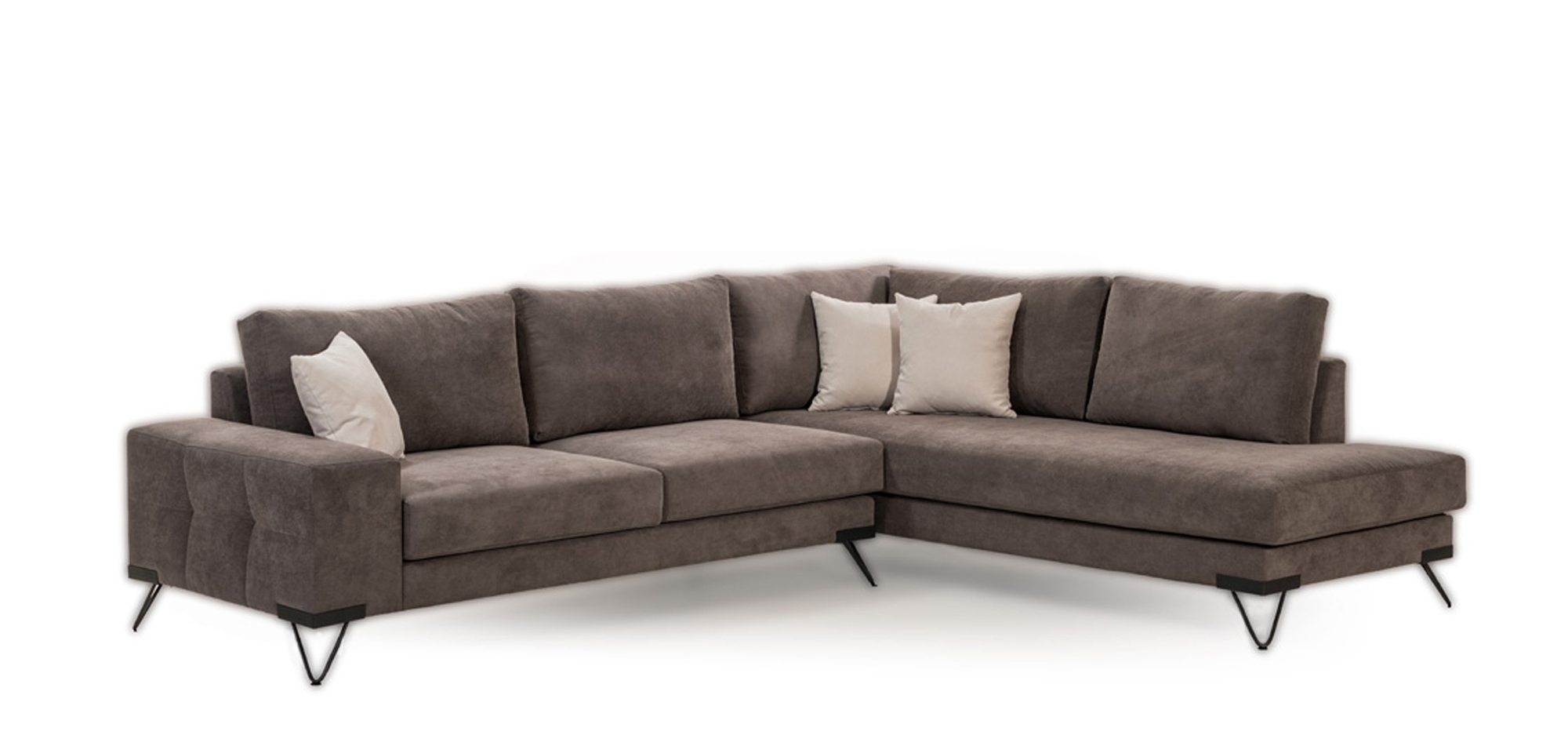 Trendy Corner Sofa (Offer)
It may have "trendy" on its name, but it is a modern piece of furniture with irresistible timelessness that will accompany you for years, thanks to its construction of solid beech wood. A modern proposal for those who want to create spaces with an aesthetically unique result while enjoying a completely comfortable sofa.
The wood rubble, and the color of the fabric, are provided in a variety of shades.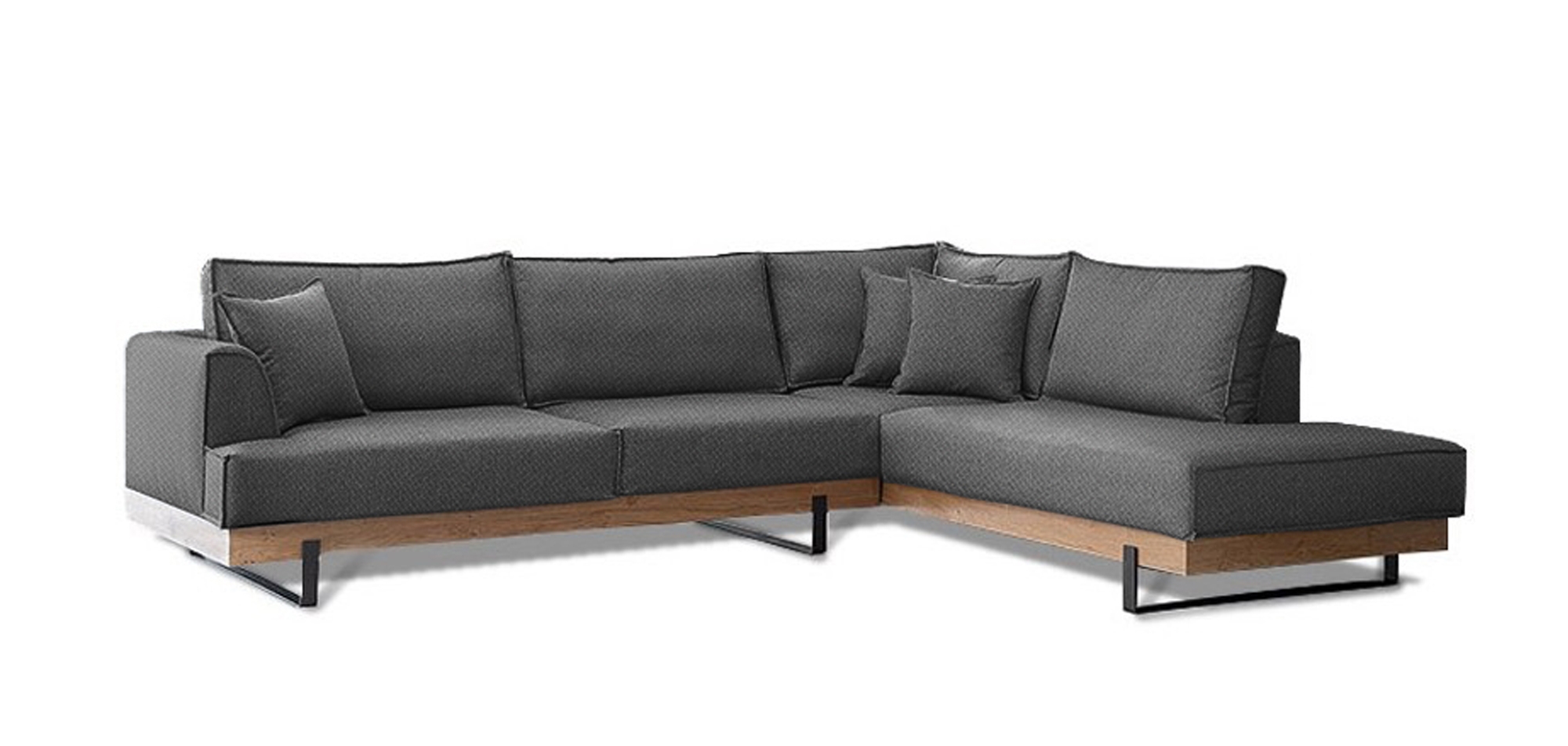 Penelope Corner Sofa (Offer)
An inspirational name for an even more inspirational sofa! The Penelope corner sofa is another proposal that combines the two most important factors when it comes to choosing a furniture: modern aesthetics and incomparable comfort. Oak frame and metal legs guarantee the quality and durability of this product.
Soft textured fabric and pillows enhance the exuberant image of this sofa, confirming the luxurious and welcoming feeling it expresses.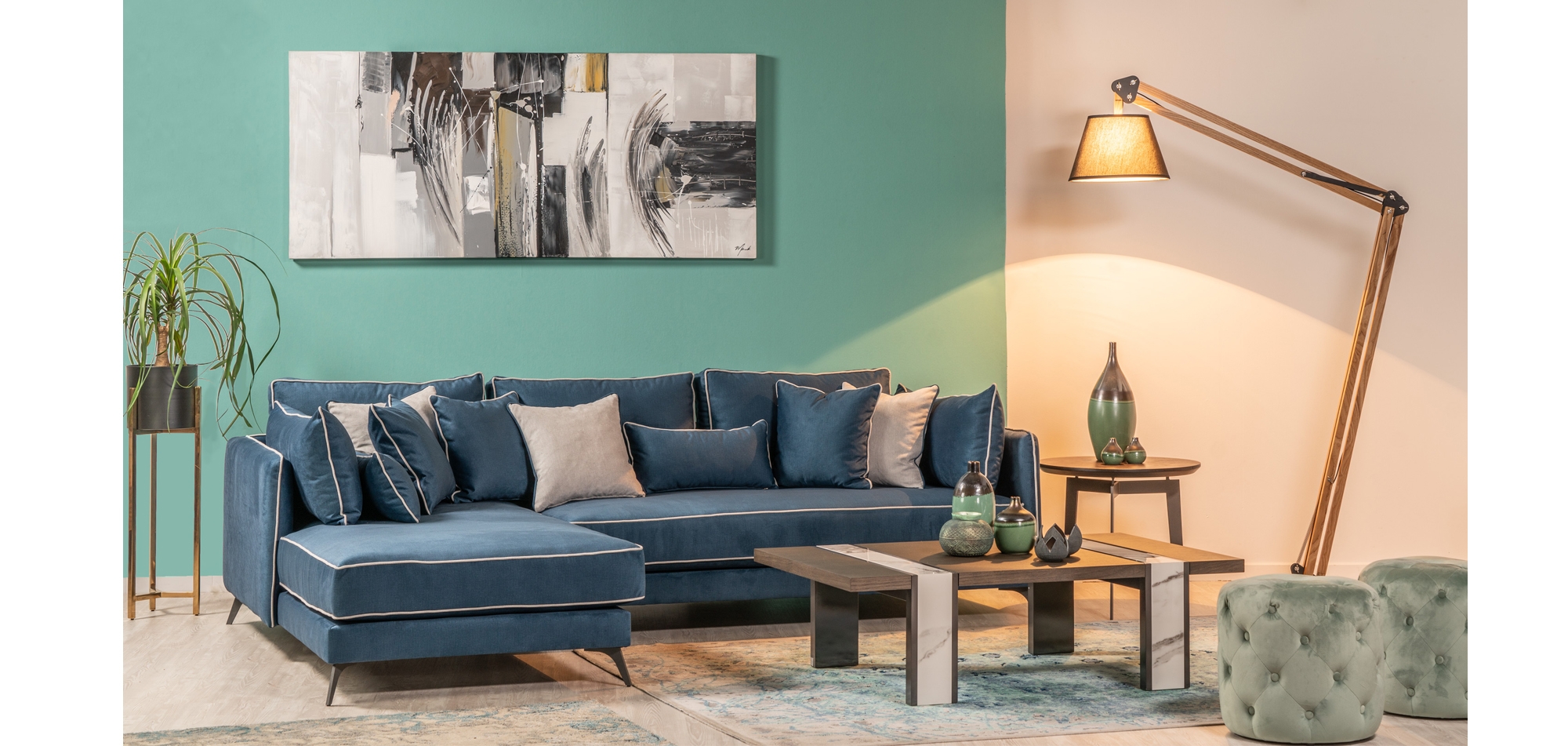 Ivoria Corner Sofa (Offer)
The two-tone off-white color on the armrest and the backrest cushions creates the detail that makes this sofa aesthetically unique. Made of spruce wood and chipboard, it is truly a sofa of excellent quality. Its silicone cotton wool backrest offers, the Ivoria corner sofa, an irresistible, comfortable result.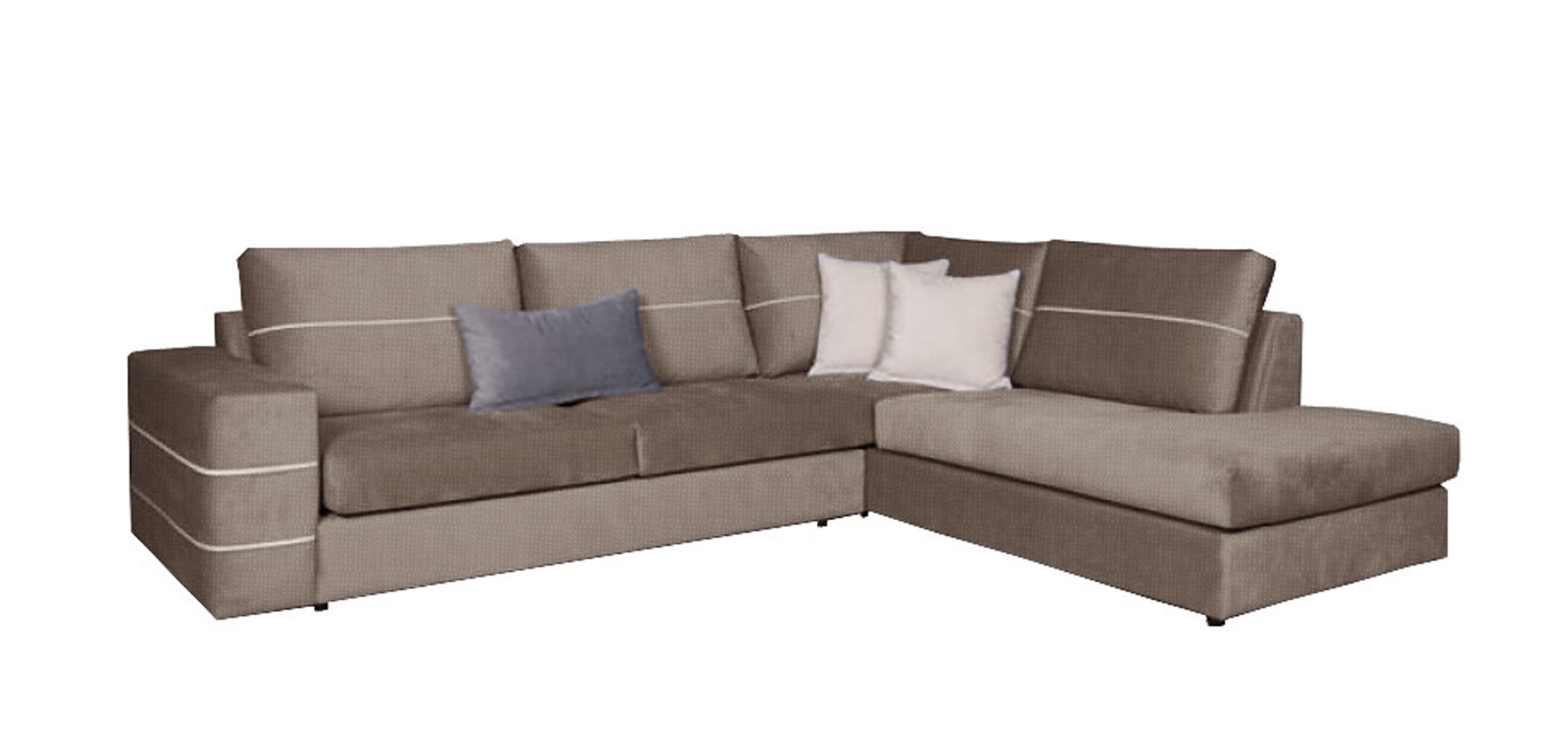 Living room compositions offers
Find even more offers on corner living room sofas with the signature of Efdeco's quality. Thank you for visiting our page "Corner Sofas (Offers)"
Join Our Newsletter
Subscribe to our newsletter and stay updated on the latest information regarding New Arrivals, Offers and Discounts.
You must accept the Terms & Conditions before subscribing.