Monday 21 January 2019
Living Rooms with Fireplace: Color Combinations & Ideas
#Style_Vibes: Living Rooms with Fireplace: Color Combinations & Painting Ideas
Are you looking for the ideal living room colors?
Whether you are a landlord, or a lucky tenant who has to decorate their space, the proposals are inexhaustible, and suitable for every taste.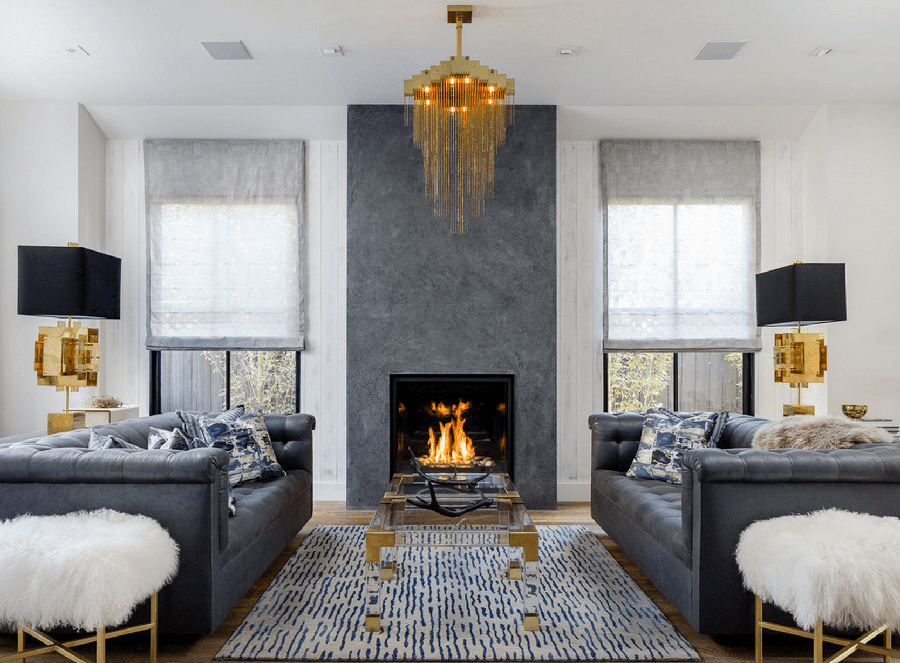 The new, design and decoration trends offer solutions for all types and styles of houses.
All you have to do is listen to your needs, get inspired and create the living room of your dreams, starring your fireplace.
It is worth noting that in recent years the choices of living room colors are not limited by how big or small your space is, or by the style of the fireplace, whether it is modern or classic.
Keeping this in mind, we offer you ideas and solutions that can be easily adapted to every space!
Small spaces with a large character
In a living room with a fireplace, the undisputed star of the space is the fireplace itself. So, all you have to do is choose a white shade that beautifully emphasizes the protagonist of your living room.
You can select a warm color for the rest of the walls, like this wonderful gray-green leaf shade, and combine it with different colored pillows and modern armchairs.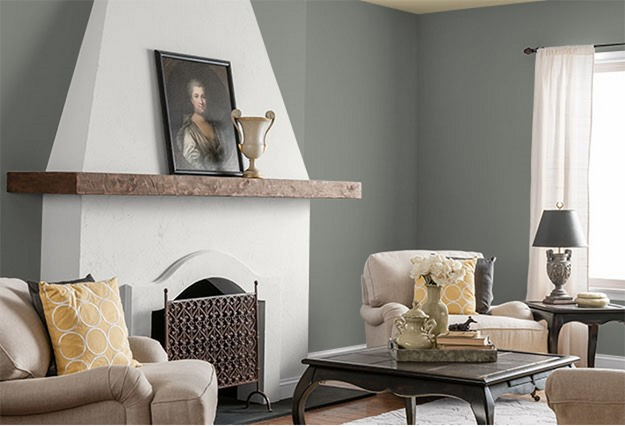 However, you can equally elevate your space, aesthetically, by picking an intense and imposing color! If you are fond of striking contrasts, then surely this suggestion has more to offer you.
Moreover, don't be afraid to combine intense shades with equally impressive modern coffee tables and balance the space with simple designed corner sofas and armchairs.
If you are limited by the size of your space, find our suggestions for "Small living rooms with fireplace: decorations and color combinations" so that you can make the most out of your space.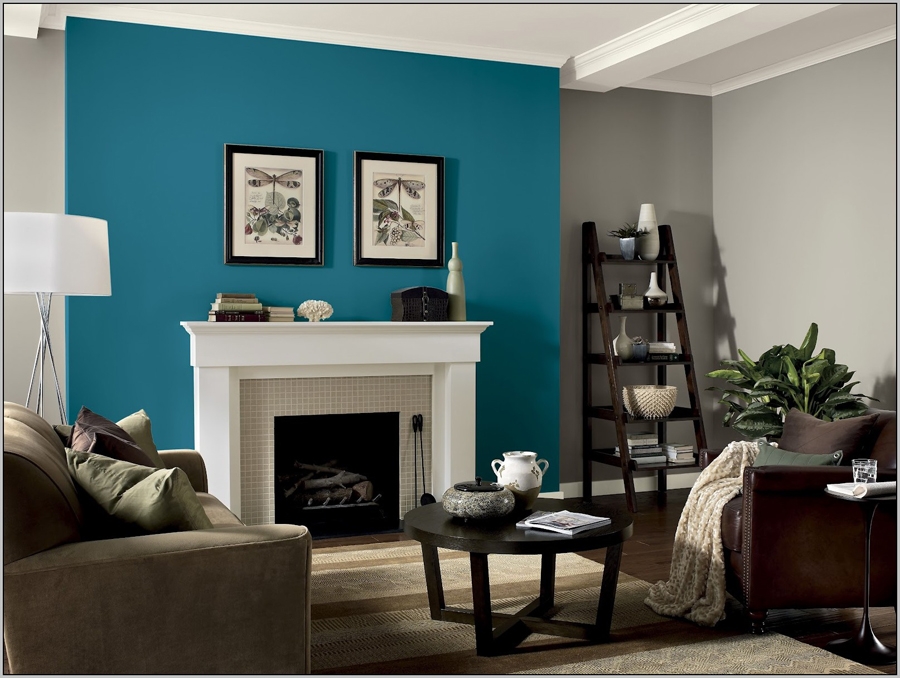 A relatively small living room with a fireplace shouldn't discourage you from expressing yourself freely, and choosing the most extreme decorative ideas!
Bright colors can become your passionate motto without any fear.
Be aware only to not exaggerate, because charming can easily become tedious.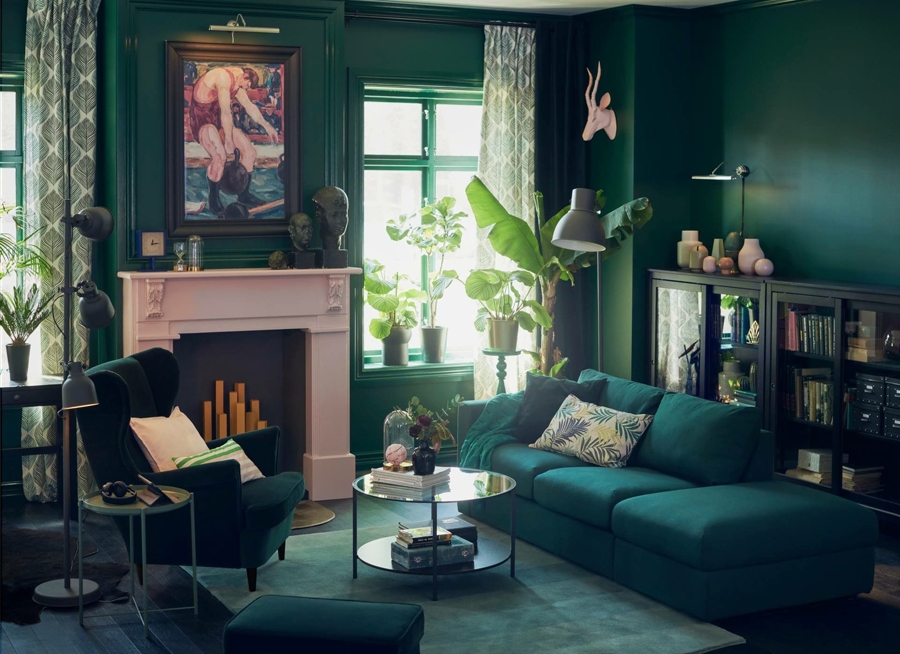 Stylish large spaces
Due to the introduction of Scandinavian design, white shades are a classic value to our everyday life.
Beyond that, it is also an option that provides an air of elegant luxury in a large living room with a fireplace.
If combined with imposing white furniture, the result pleases even the most hesitant customers.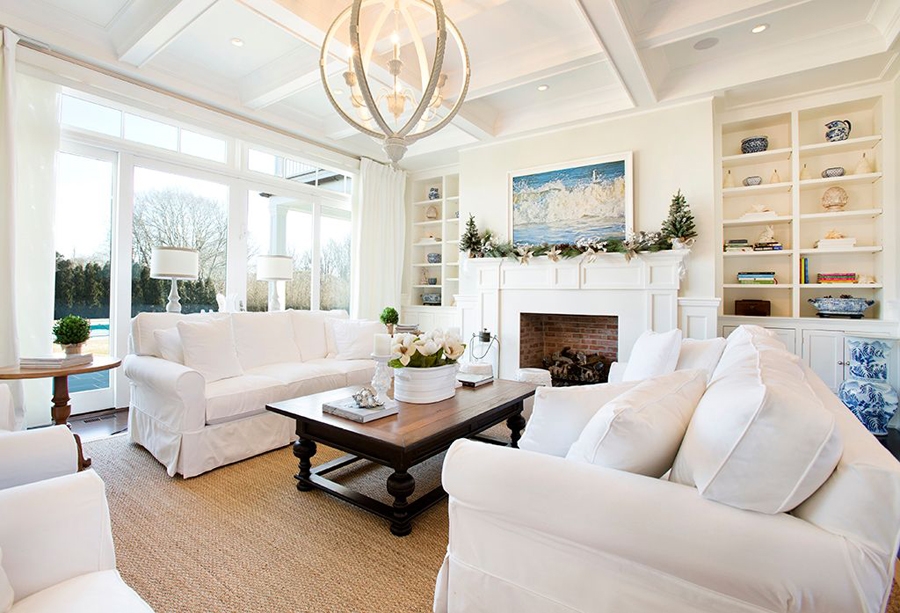 Red shades are a more fancy choice, suitable for all of you who want to bring a little something from "One Thousand and One Nights" in to your home, making it fabulous and sexy. There are many ideas for painting a living room with a fireplace in passionate shades. Their application is a bold move that if done correctly will get the right impressions.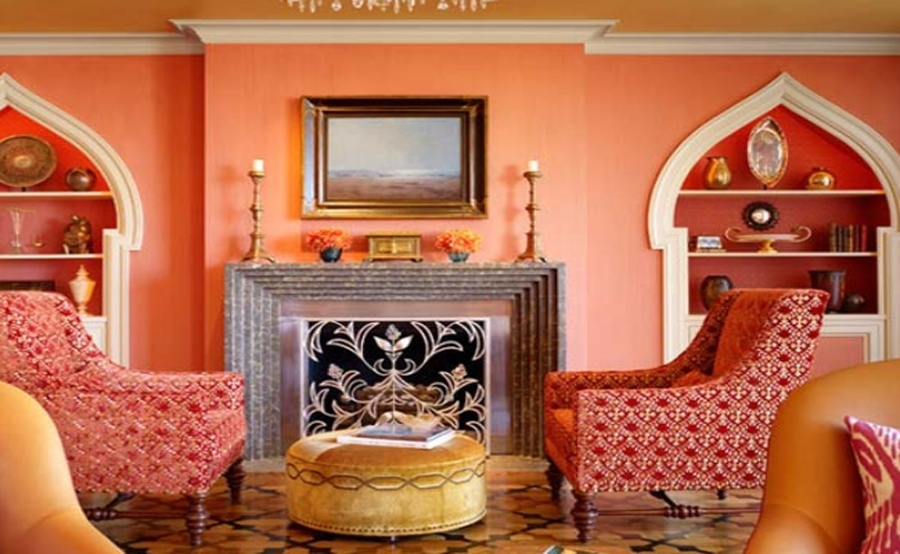 Gray Colors! By far the safest color choice, that continues to be interesting. Besides, there is a great number of gray shades, that makes it impossible to become a boring color. And as always, adding accessories will definitely make the difference!
Would you like to find out what can happen in a gray living room if combined with the correct dining chairs?
Dare it and you will love it! See what colors we suggest painting your dark furniture living room.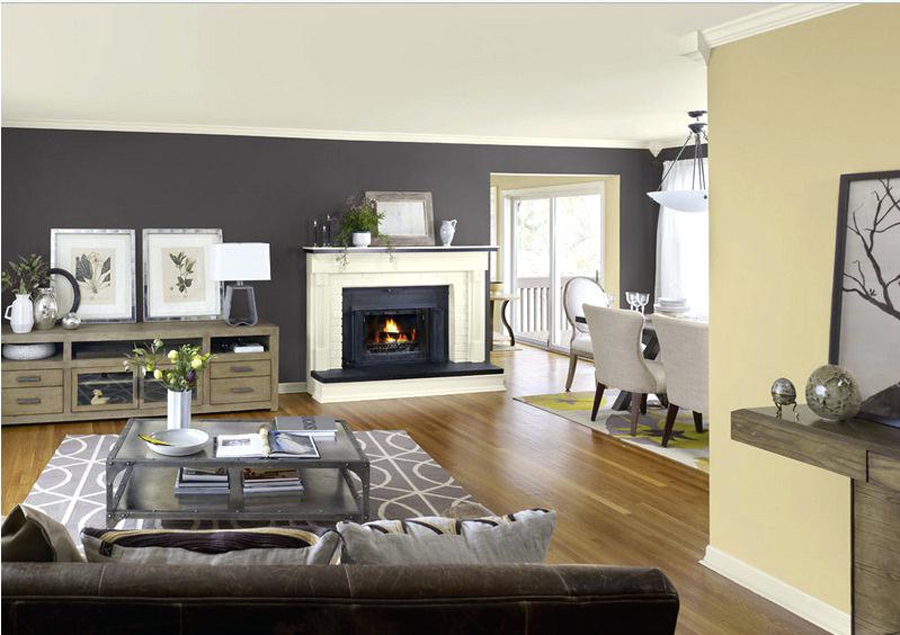 Are you also interested in renovating your bedroom? See what are the ideal colors for a bedroom.
No matter your space, large or small, there are the right choices of colors for a cozy living room with a fireplace that are just waiting for you to give them ... life!
Join Our Newsletter
Subscribe to our newsletter and stay updated on the latest information regarding New Arrivals, Offers and Discounts.
You must accept the Terms & Conditions before subscribing.