Thursday 31 October 2019
Christmas Living Room Decorations Ideas and Suggestions!
Christmas Living Room Decorations
Christmas living room decorations is where you need to focus this year, since the living room is the center of attention during any celebration! Due to the weather getting cold and Christmas tunes playing on your radio, it's time to get ready for a renewal! We are only less than a month away from Christmas, so it's the best time to present you some wonderful suggestions for Christmas decorations (2019), that will definitely inspire you.
Create a bright and cheerful living room
This year, break away from traditions and draw inspiration from this lovely suggestion. Its amazing decor exudes freshness and uniqueness, adopting refined shades of red and green through elegant elements. When shopping for Christmas decorations, be sure to choose pieces that really stand out.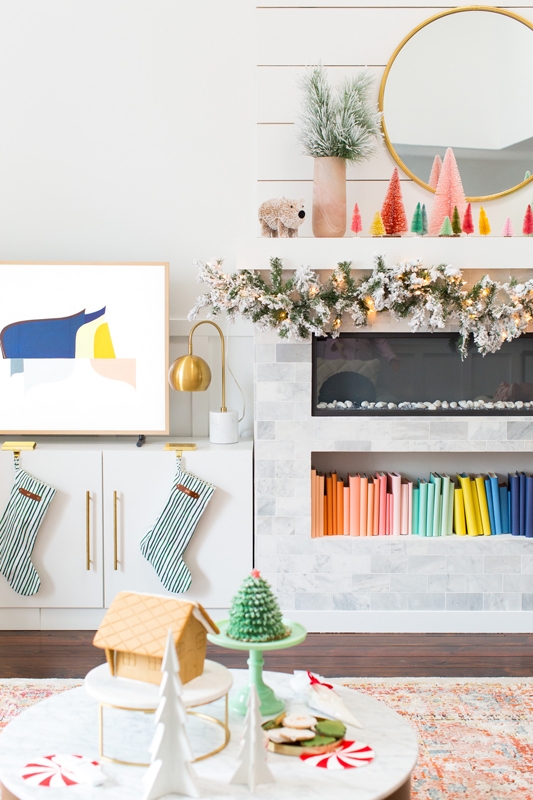 White Christmas
The reason why monochrome decorative combinations are so popular is that they are very easy to create and offer a high aesthetic result with minimal effort. White is an incredible color when it comes to Christmas living room decorations. No matter how you use it, it offers a touch of freshness, brightness and rejuvenation.
Rustic and Traditional
On the other hand, many of us love the traditional side of festivities, and that's why it is perfectly acceptable that we want our decorative choices to reflect that. This living room creates a warm and welcoming space that invites you to spend all day drinking hot chocolate by the fireplace. When it comes to the Christmas fireplace decor, combine the existing elements of the space. In this case, the fireplace and the rustic wooden coffee table make an ideal match.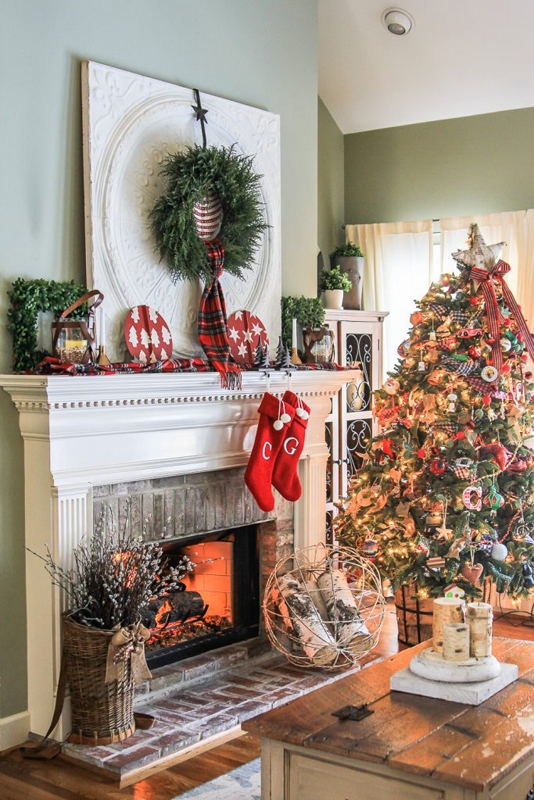 A touch of DIY
The holidays are the perfect time to bring out the artistic side of you. If you are looking for something discreet, then this cute handmade woven tree, combined with a minimal composition of your favorite objects, offers a simple yet festive touch.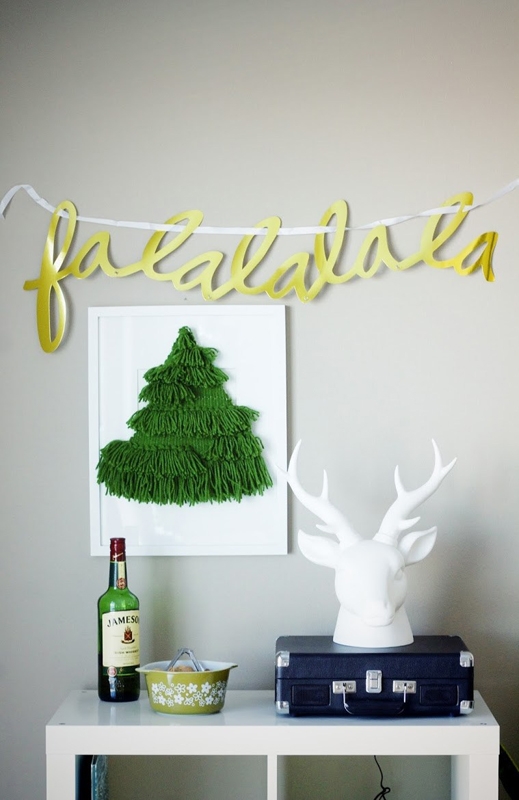 Enjoy the countdown
For those of you looking for something more playful, regarding Christmas decorations, this handmade calendar is just the right choice. Take the wooden ladder out of the storeroom and turn it into a unique Christmas ornament. Hang fabric bags on it, fill them with delicacies and create an enjoyable countdown for the big day!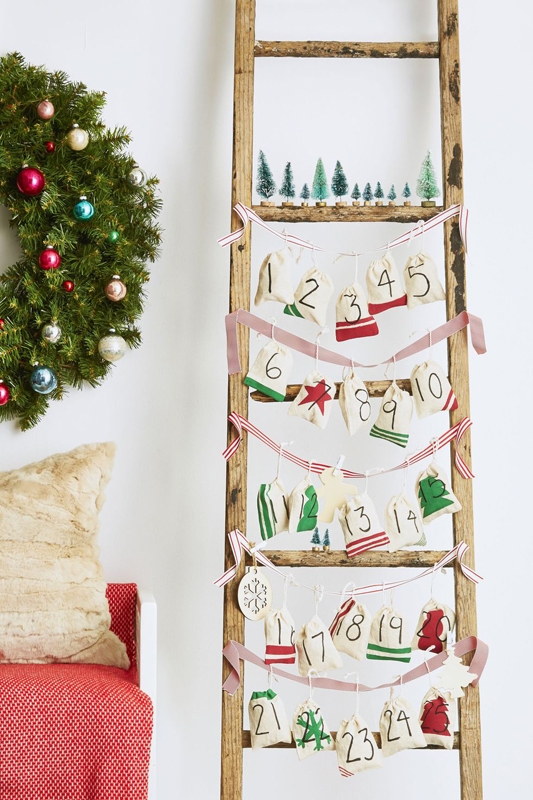 When decorating your living room, it is very important to consider the size of your space. Always make sure that the size of the Christmas tree, combined with the decorations, are in the right proportion with the rest of the room. Harmony of elements and imagination will compose a dream-like atmosphere.
See more of our ideas for Christmas decorations and get inspired by our suggestions regarding decorations for a small living room with a fireplace.
Browse our collection of kitchen chairs - dining room, armchairs, sofas, living room sets and choose the most suitable ones to contribute to the perfect Christmas atmosphere.
This year, select your own style and create a Christmas living room decor as special as you.
Join Our Newsletter
Subscribe to our newsletter and stay updated on the latest information regarding New Arrivals, Offers and Discounts.
You must accept the Terms & Conditions before subscribing.