Thursday 31 October 2019
Christmas Living Room Table Decor! Ideas & Suggestions
Style_Vibes # 2: Christmas Table Decorations
"Christmas Table Decorations"... Do you find yourself already preoccupied with the festive decorations?
Whatever delicacy is on your menu, the Christmas table is always worth a loving touch! Add sparkle to your table decor with small details that will create a fairy tale atmosphere, taken from a movie!
As Christmas always warms our hearts and spreads caring smiles, it's the best time to create the ideal atmosphere suitable for both young and old.
We come to you with 5, economical and smart Christmas ideas that will let you create an extremely enchanting landscape!
DIY Christmas Table Decorations
This year, dare to replace your regular tablecloth with black paper! Buy a generous amount of black paper to cover the entire surface of the table. Then, with a white marker, write the names of your guests depending on their seat. For a finishing touch, wrap a crimson napkin with a festive garland and place it on the plate. Be original and make your guests feel unique and really welcome!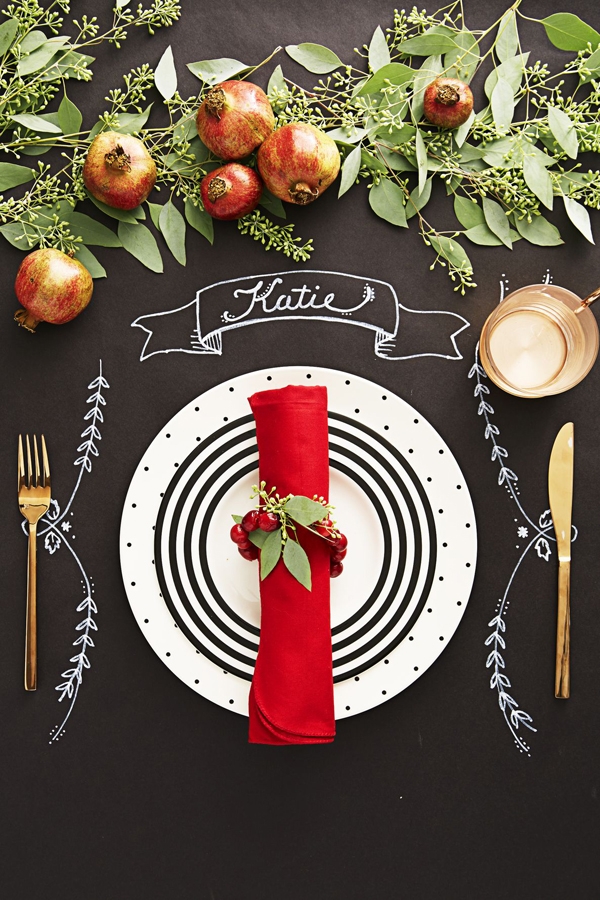 Glass vases are elegant, useful and timeless. Although they traditionally host flowers, it's time to provide them with a Christmas touch. A pine branch or even a few sprigs of wheat make a unique decor to decorate both your dining room table and your coffee table. Christmas interior decorations do not require effort, but imagination!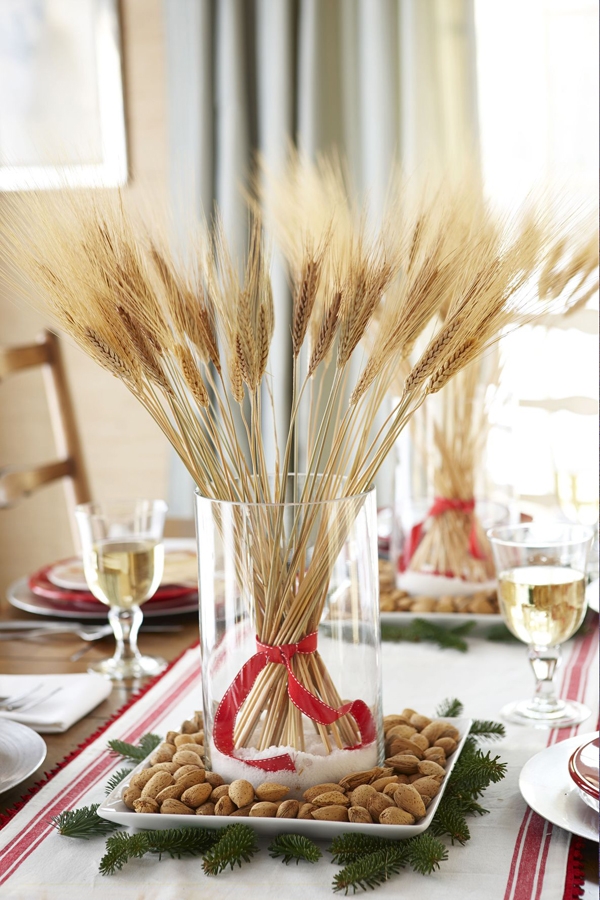 Use Angel Wings for a Dreamy Dining Room Decor
Modern dining chairs are also looking for their own touch of warmth. Transform them with simple snug throws, or, if you want a little sense of magic for the whole family, put angel wings behind heir backrest. An idea that our little friends will surely love!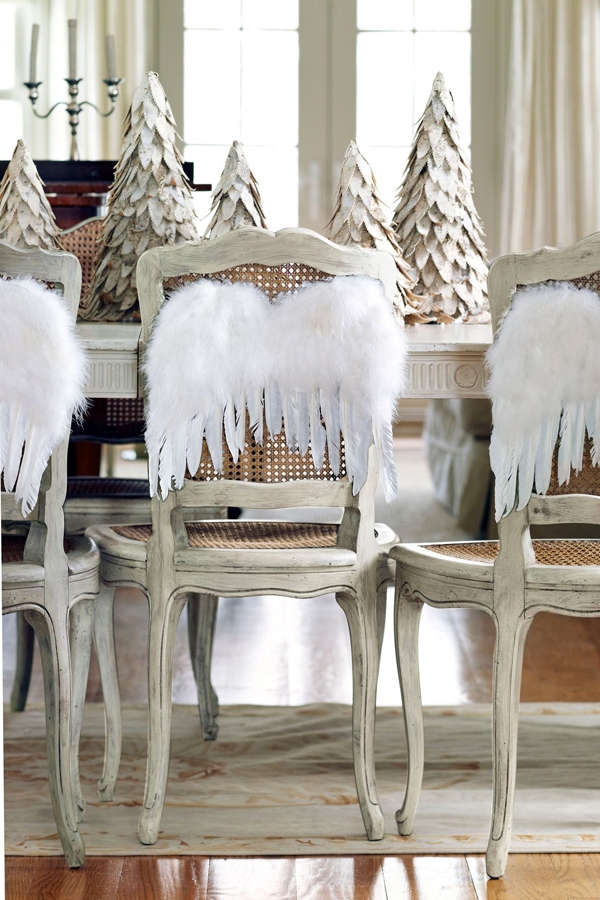 Use nature to your advantage
Nature does not cease to impress us with its genuine beauty. Especially wood, which is undoubtedly the hottest "material" and should not be missing from the Christmas decoration of your living room. What could be smarter, easier and more original than hanging Christmas balls on a single tree branch?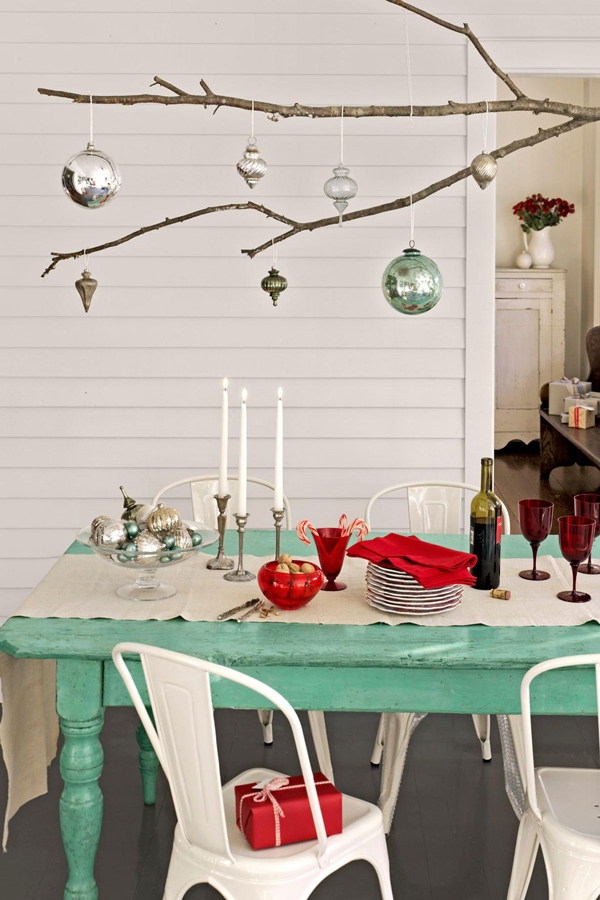 Armchairs, the Must-Have Piece in every Living Room
Armchairs are a piece that embraces us like no other with its comfort and unique character. Especially in a festive environment, its presence alone predisposes us to relax, enjoy a coffee, or have beautiful moments with our little friends accompanied by fairy tales! For extra warmth, place a festive throw on your armchair or decorate it with Christmas pillows. Get modern and timeless lounge chairs, which will accompany your memories during this holiday season!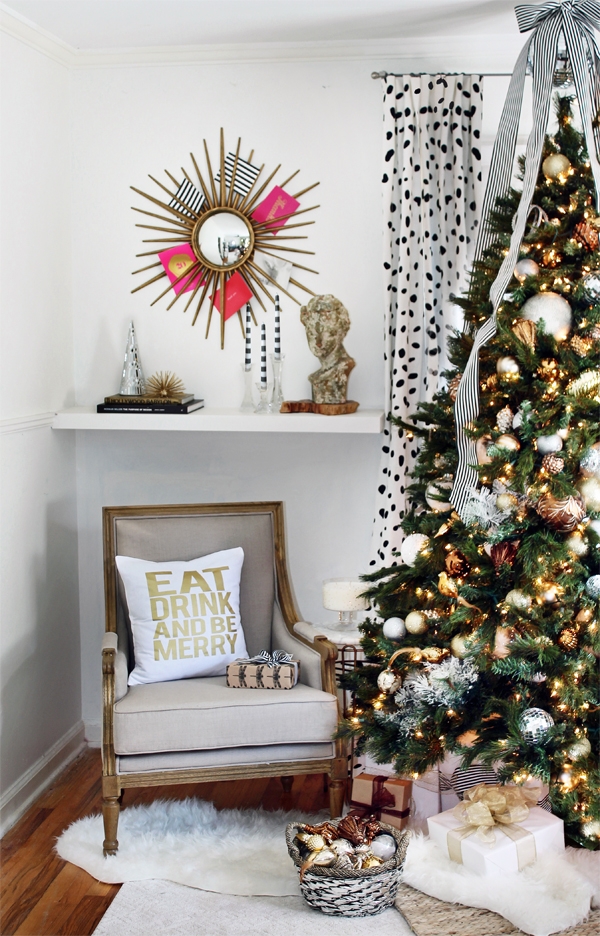 Dare to create in the most incredibly simple ways.
To find more ideas and suggestions for home decoration, browse our digital store and discover a collection of unique pieces (coffee tables, etc.!). Create a home that you will definitely love!
Related article: Decorating a small living room with a fireplace - Small sofas suitable for small living rooms.
Thank you for visiting our page: "Christmas Living Room Table Decor! Ideas & Suggestions".
Join Our Newsletter
Subscribe to our newsletter and stay updated on the latest information regarding New Arrivals, Offers and Discounts.
You must accept the Terms & Conditions before subscribing.