Thursday 31 October 2019
Modern Home Decoration Ideas & Solutions
Style_Vibes # 1: Modern Home Decor - Living Room Decor 2019, ideas and suggestions for a successful renovation. How to successfully decorate my home?
Home Decor - 2019 Ideas and suggestions. Every new period of our life is synonymous with renewal and change, an open invitation to step out of our comfort zone and create new things!
So, what is the most drastic way to change your home decor? After all, a beautiful personal space reflects your individual aesthetic and character.
If you spend some time on Pinterest or Instagram, you will surely have noticed that colors have become the ultimate comeback in home decor, turning 2019 into a year of… welcoming!
This year, more than ever, natural materials, earthy colors and strong patterns are adopted for an aesthetic and psychological rejuvenation.
This year's proposals will definitely find a place in the decoration of your interior space. A clear call to leave your creativity free to experiment.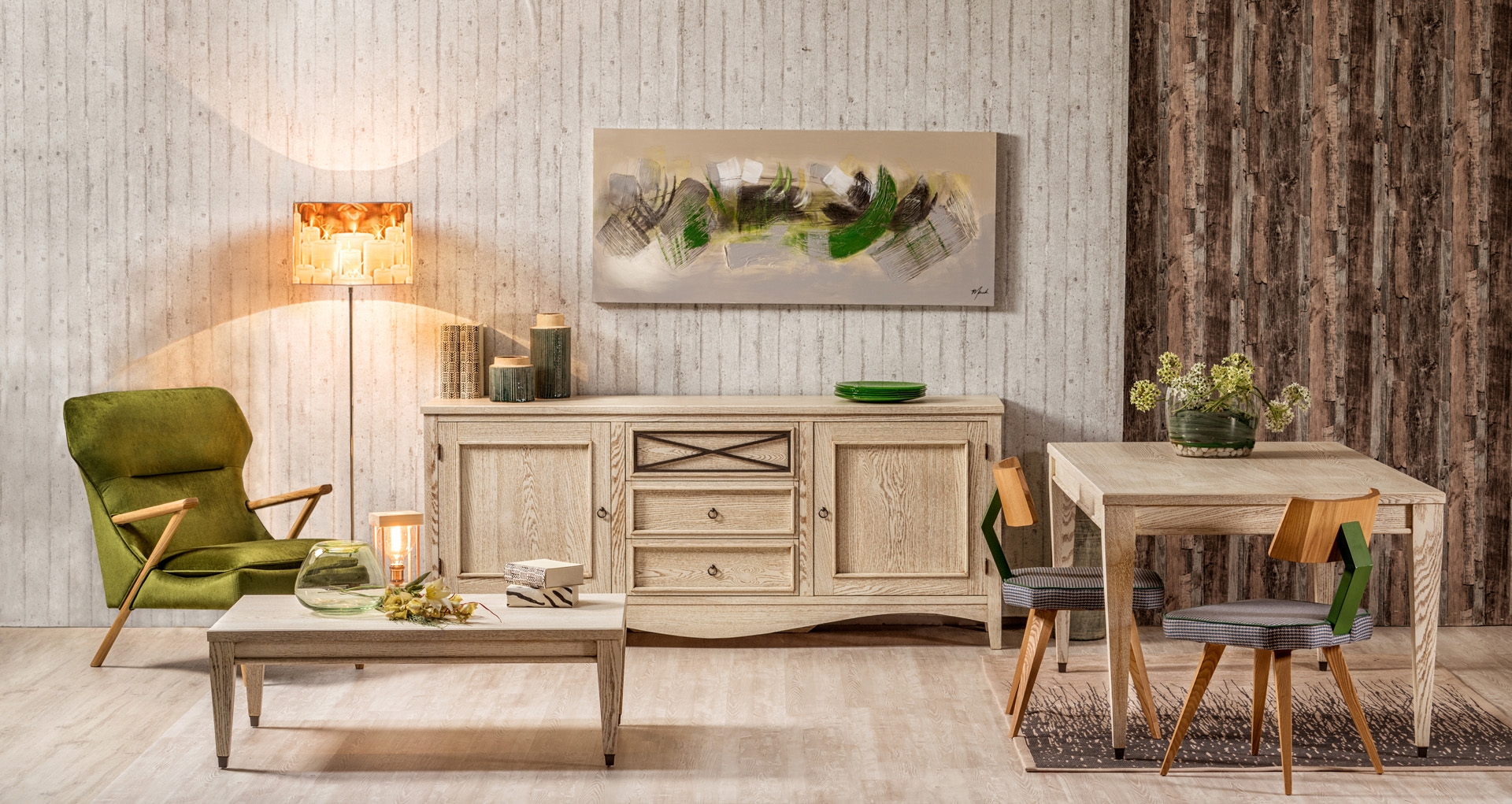 Related articles:
Interior decoration: Back to... intimacy
Rule number one:
Stop using cold colors and cold materials.
The whole house should exude comfort, in every way.
It is also our refuge for rest and relaxation.
The connection we have with our personal space, requires us to be particularly careful in the materials and furniture we choose.
Modern day life is more stressful than ever, that's why natural materials reasonably gain even more value.
The look of light wood combined with friendly soft fabrics, in an environment of earth tones, composes an atmosphere uniquely familiar.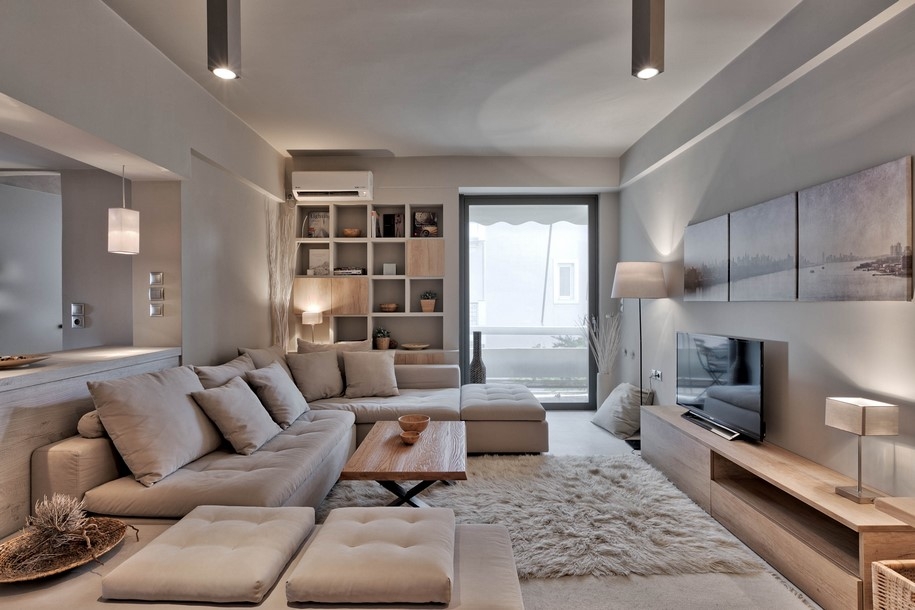 Photo Credits: Archisearch
Green, again and again!
Green is one of the colors that will lift your spirits this year!
It has an honorary position in terms of fabrics, home decorations and walls.
However, an indoor plant will reward you in the most invigorating way, instantly and easily.
Pots were, are, and will be a constant must when it comes to interior decoration. They are a lively feeling of freshness!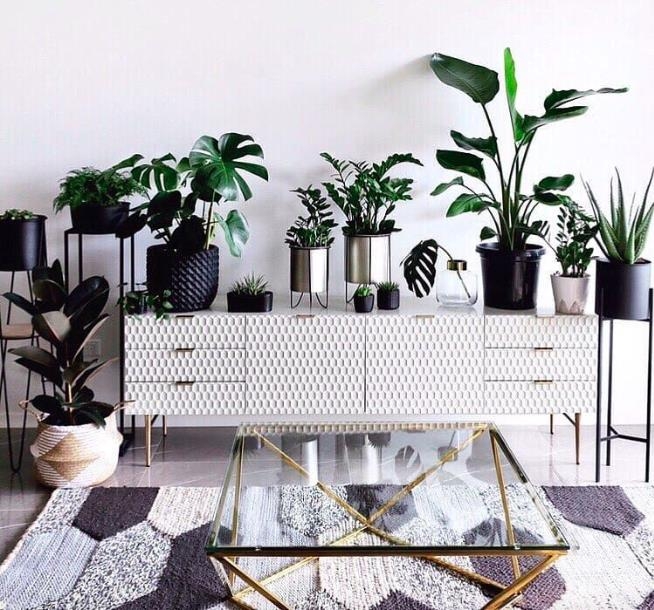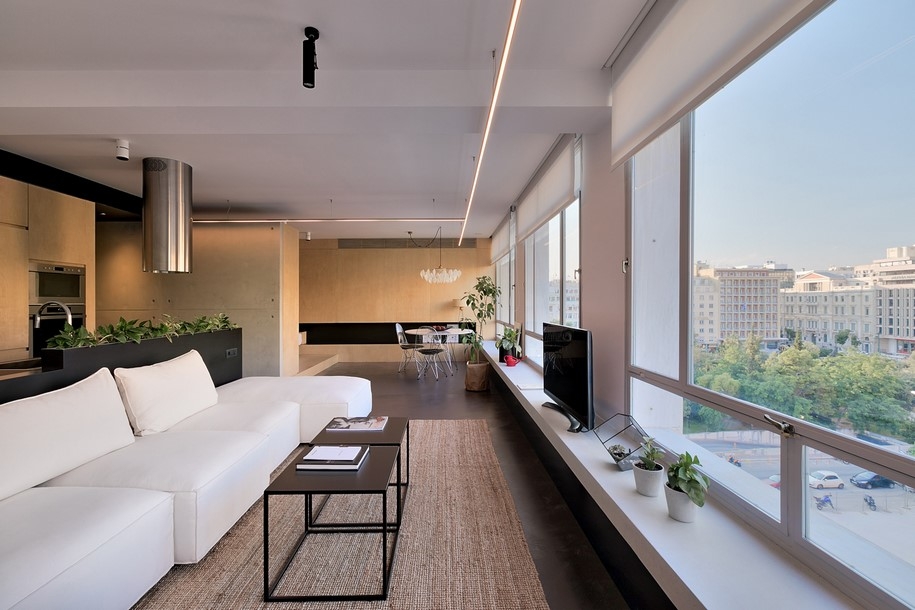 Photo Credits: Archisearch
Living Room Decoration 2019: Emphasize your walls
In the context of highlighting your walls, tapestries and imaginative wallpapers offer a creative twist to the decoration of your home. Select between monochrome or multicolored special patterns, or even flower representations that can enhance the decor of your personal space in an easy and economical way.
See our tips for decorating a small living room with a fireplace and Christmas living room table decorations.
Enhance the warmth of your living room by choosing modern, wooden coffee tables.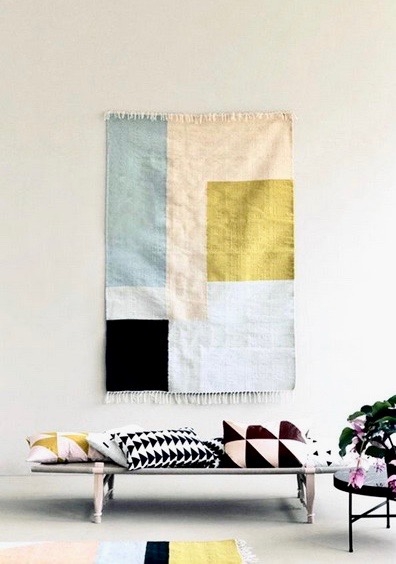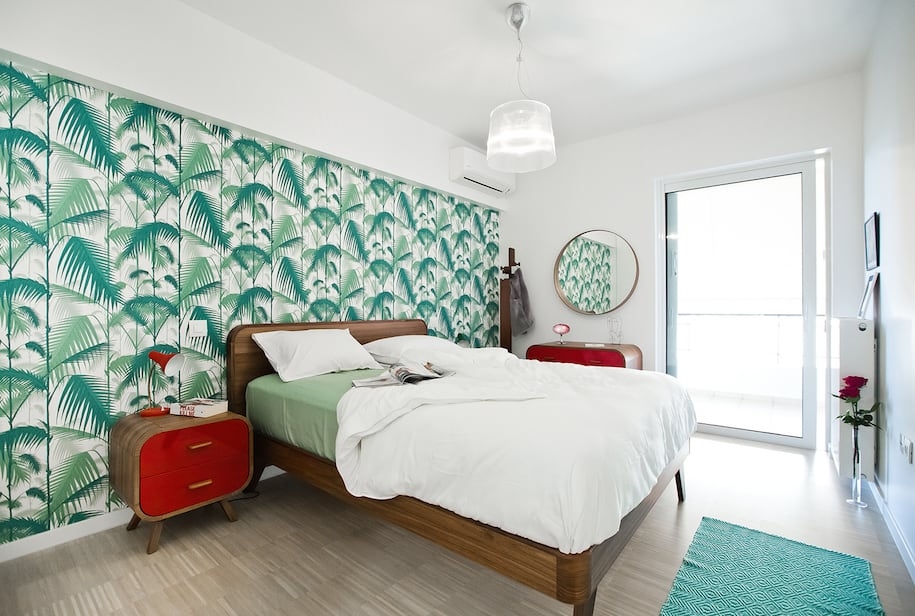 Photo Credits: Archisearch
Bedroom decor: Focus on the ceiling
When decorating a bedroom, emphasizing the walls is a priority. However, it's time to see the ceiling of your bedroom with… a new set of eyes.
This year we offer the neglected and boring ceiling the opportunity to leave its mark.
It comes to the fore with striking geometric wallpapers, natural illustrations and anything else you can experiment with, for an unexpected surprise to anyone who enters your bedroom.
See our suggestions for solid wood double beds that can warm your bedroom.
A little imagination and courage never hurts! Do you agree? Here is an additional 5 modern ideas for romantic style bedroom decor.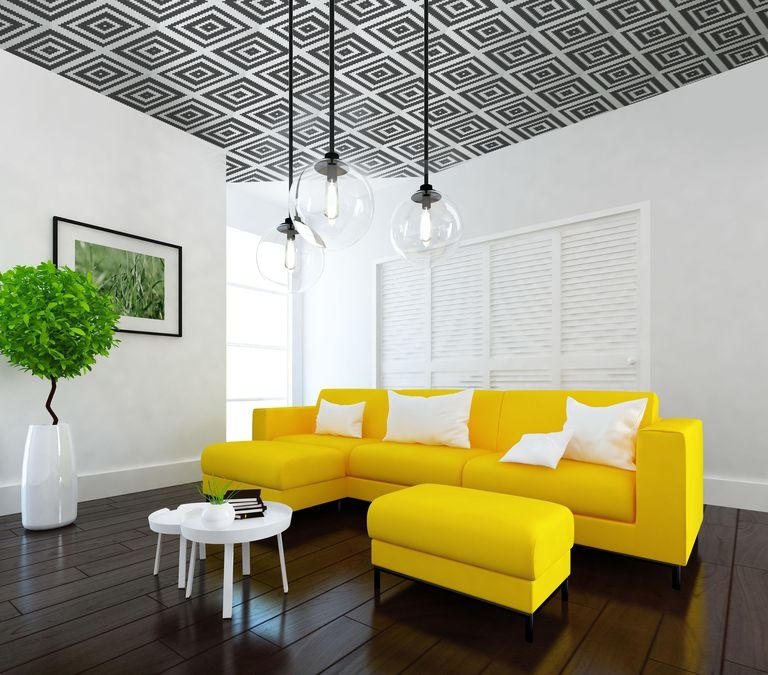 Back to Black
Black is definitely the new White. Although white provides a bright and light touch, black offers the charm of contrast. An easy way to create a modern and sophisticated look to your interior decor is to place black decorative elements or even paint a small surface black in a space with light furniture. See our collection of "small corner sofas" suitable for a small living room.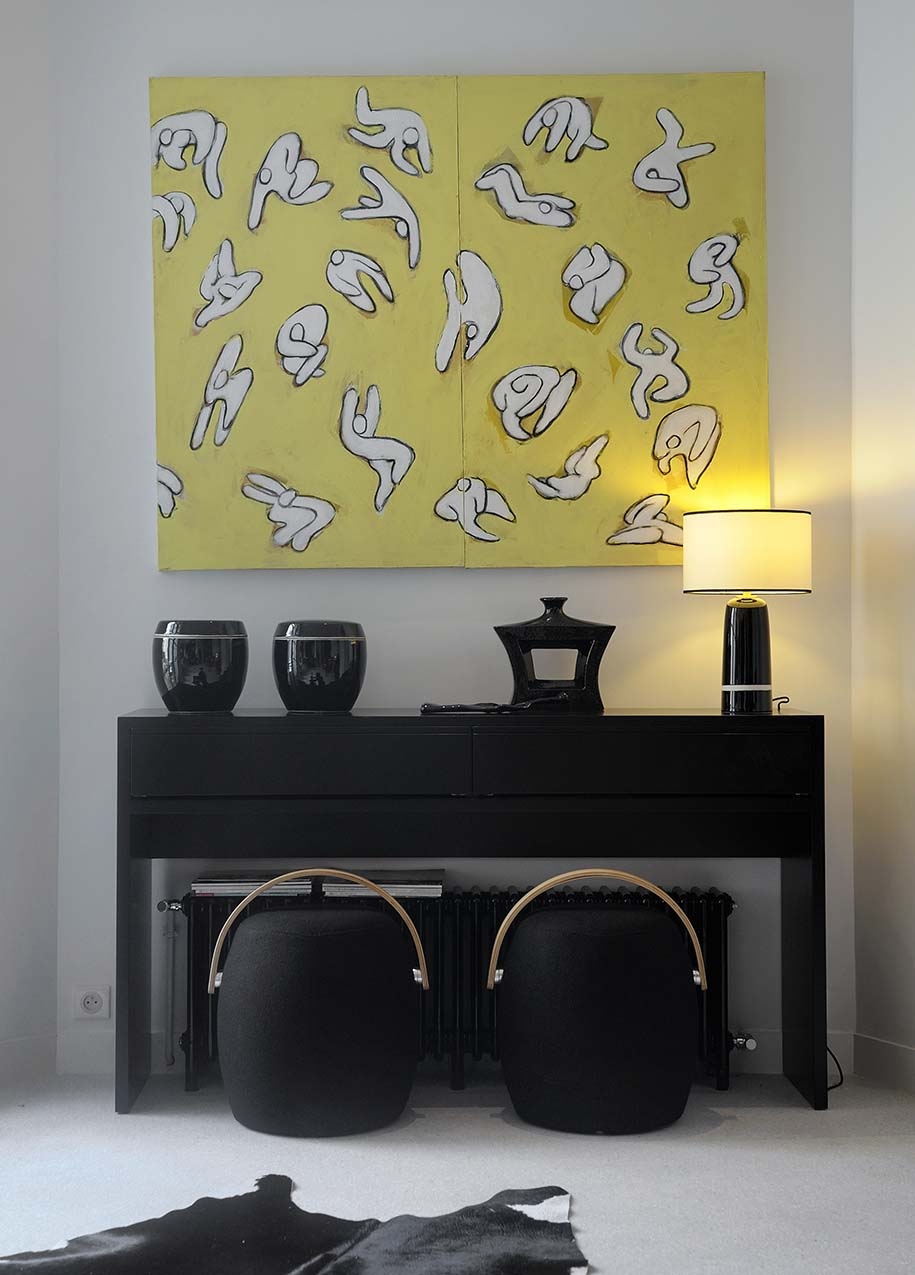 Photo Credits: Archisearch
Do not forget that all new trends are a guide to be inspired. First find what makes you feel relaxed, comfortable and authentic and then create the perfect composition for a place you will love to live!
Browse the most trendy indoor furniture, such as:
Thank you for visiting our article: "Modern Home Decor Ideas and Suggestions (2019)", see additional relevant information here. Now you finally have an answer to the question "How to decorate my house?".
Join Our Newsletter
Subscribe to our newsletter and stay updated on the latest information regarding New Arrivals, Offers and Discounts.
You must accept the Terms & Conditions before subscribing.