Thursday 14 March 2019
Modern, Wooden Bedroom Sets (Offers - Efdeco Prices)
Modern Wooden Bedrooms - Offers - Quality & Design at Unbeatable Prices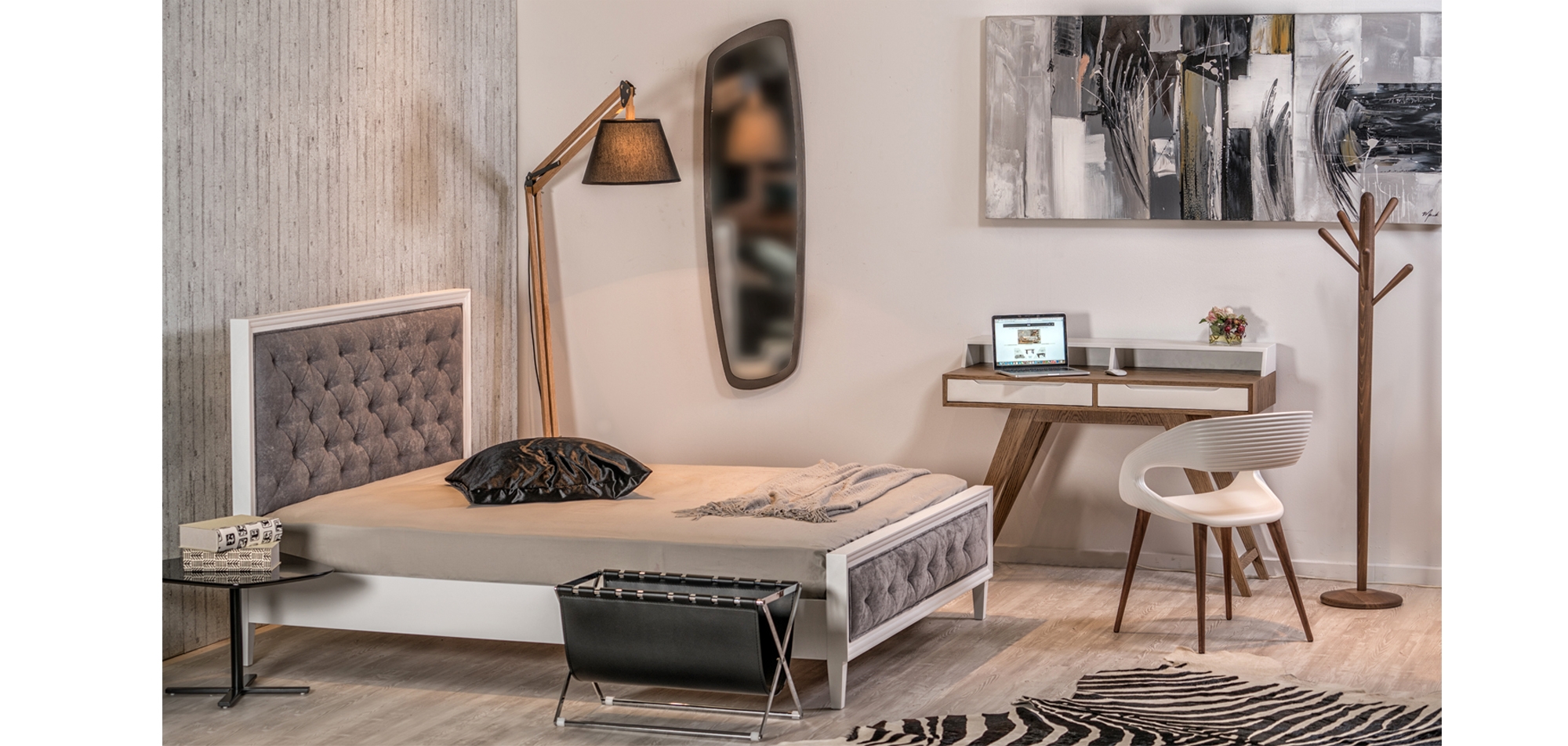 It wouldn't be an exaggeration to say that the bedroom area affects our everyday mood more than any other area of our house.
It is here that we spend most of our time, rest our body, enjoy personal moments, or close ourselves in its protection when we feel vulnerable.
So if this room does not set your mood while you wake up or does not invite you for a complete rest at the end of the day, then you most definitely miss the opportunity to have a shelter that will provide the security and relaxation whenever you need it.
And because many times creating the ideal space is not as costly of a decision as you think, let's look at selected bedroom deals that suit your style and budget.
Norma, modern, minimally designed bedroom set made of natural wood.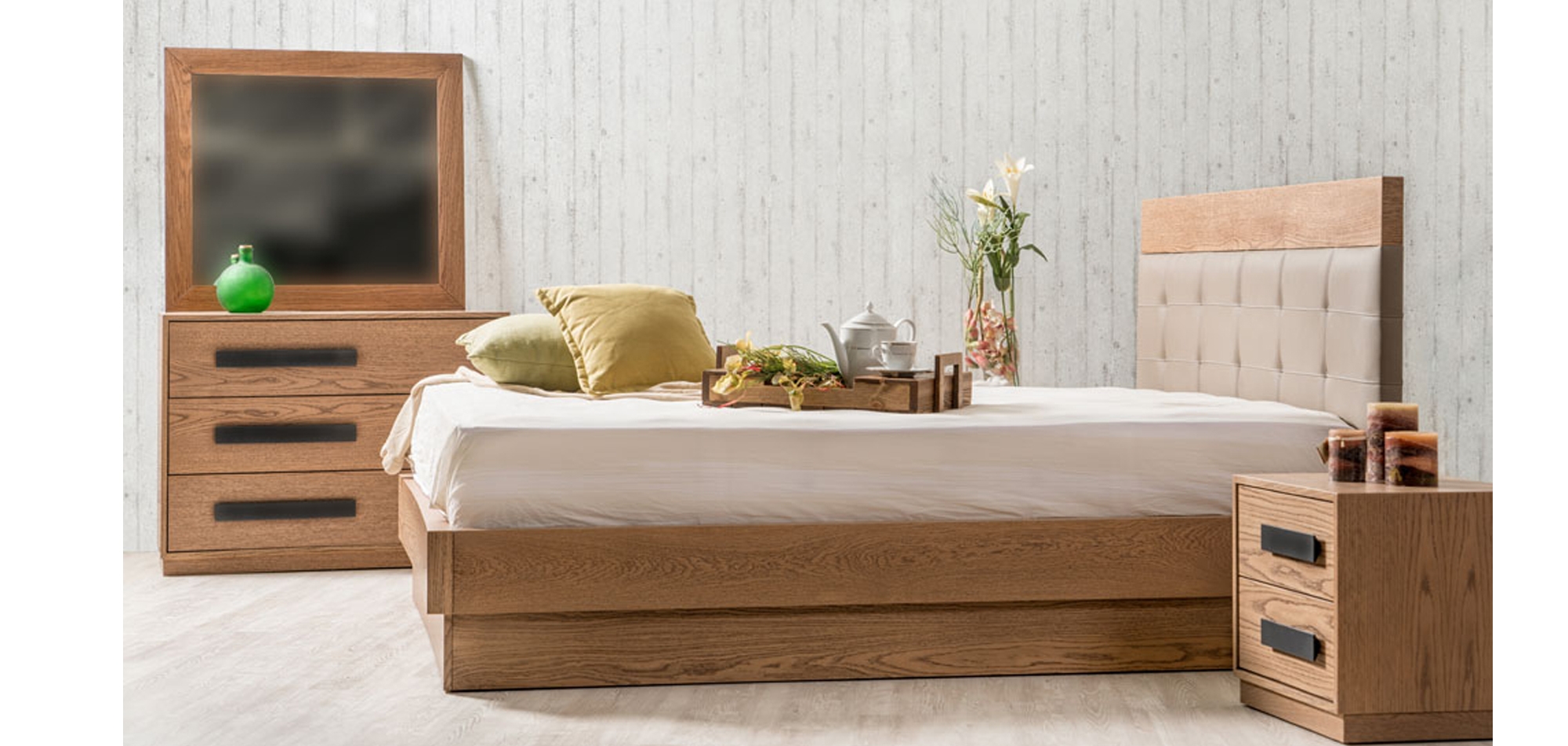 This is how a relaxed, morning awakening should look like! Whether you love symmetry or not, the Norma bedroom set, thanks to its minimal design, exudes an unpretentious beauty that will unquestionably enchant you.
A timeless proposal, made in Greece, which combines a wooden frame with an artificial leather headboard in a variety of colors, such as beige, elephant, gray, etc.
Fitted with an elegant nightstand that offers storage space, enhancing the simple and unpretentious design of the whole set.
Center Solid Wood Bed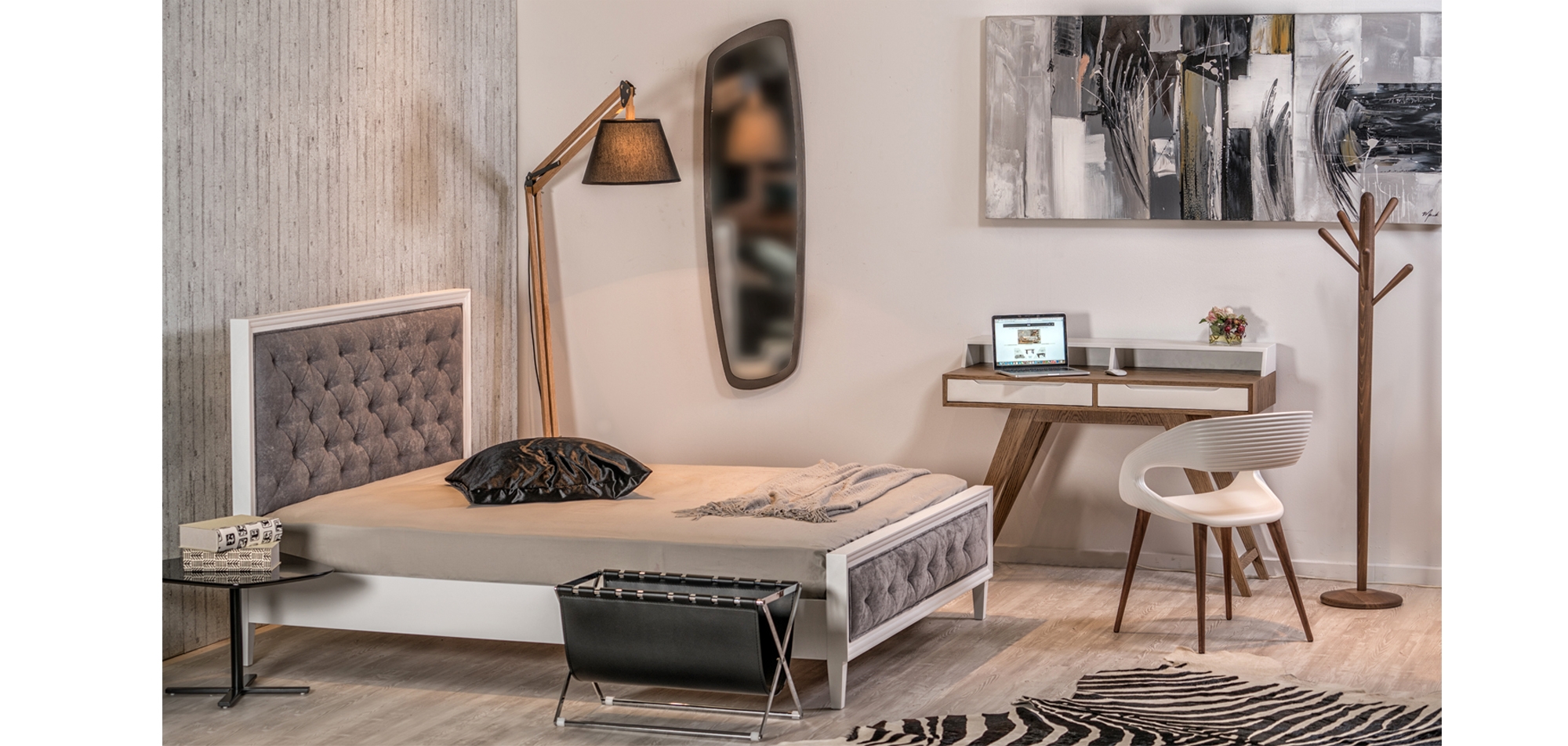 Center bed, made in Greece from solid wood with a discreet wooden frame and an impressive quilted seam pattern.
A furniture piece where the combination of elements offers a wonderful visual effect, spreading a romantic, neoclassical style in your bedroom. A choice that will surely fascinate you!
Rochefeller Bedroom Set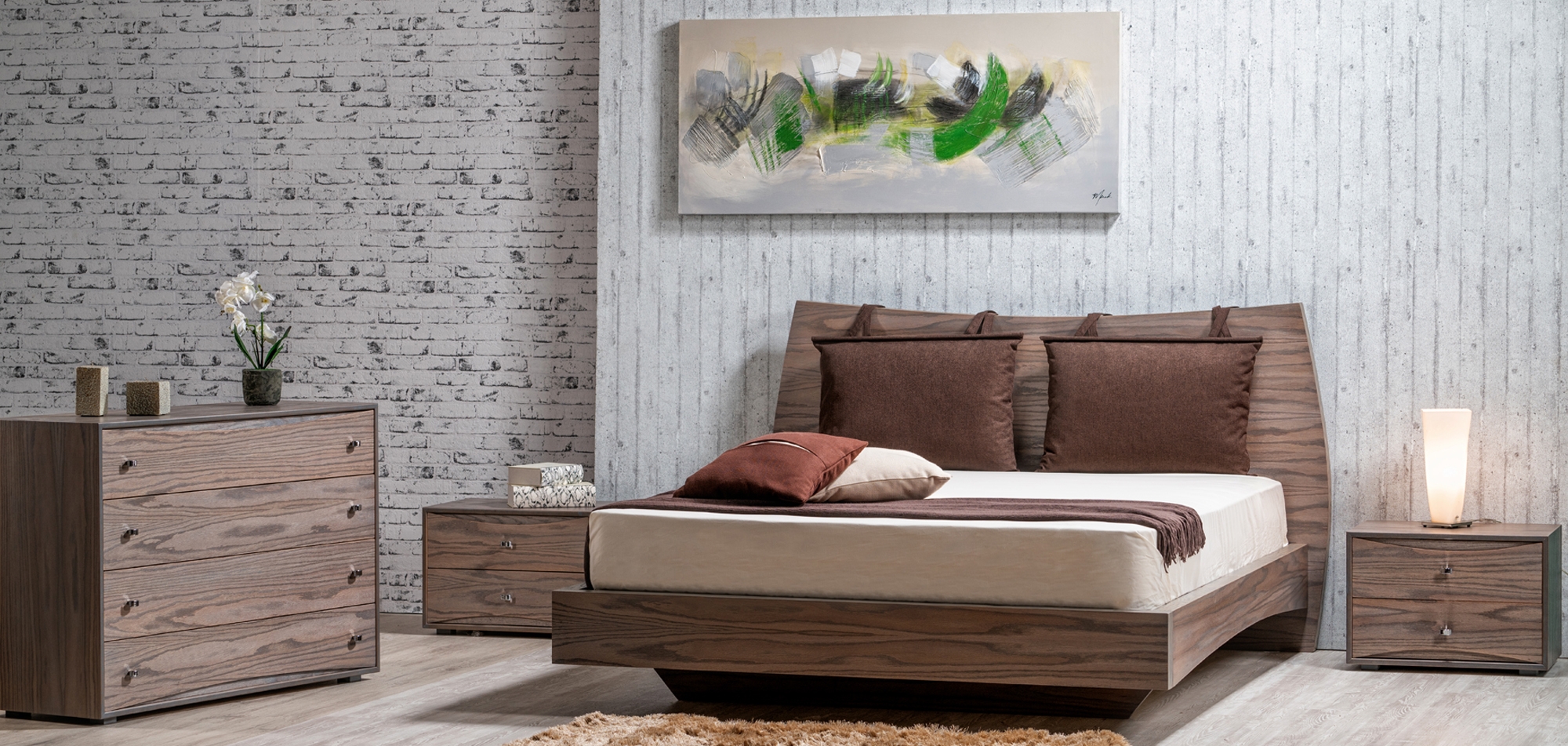 Natural oak wood is a material that we love due to its strong, durable, solid characteristics and its, specially formed, surface pattern that adds an overall sense of style.
The Rochefeller bedroom set is a timeless proposal that knows how to charm due to its construction materials and its discreet curves.
The detachable pillows on the headboard add their own touch to this impressive ensemble, which creates a wonderful bedroom composition.
Famous solid wood bed of modern design.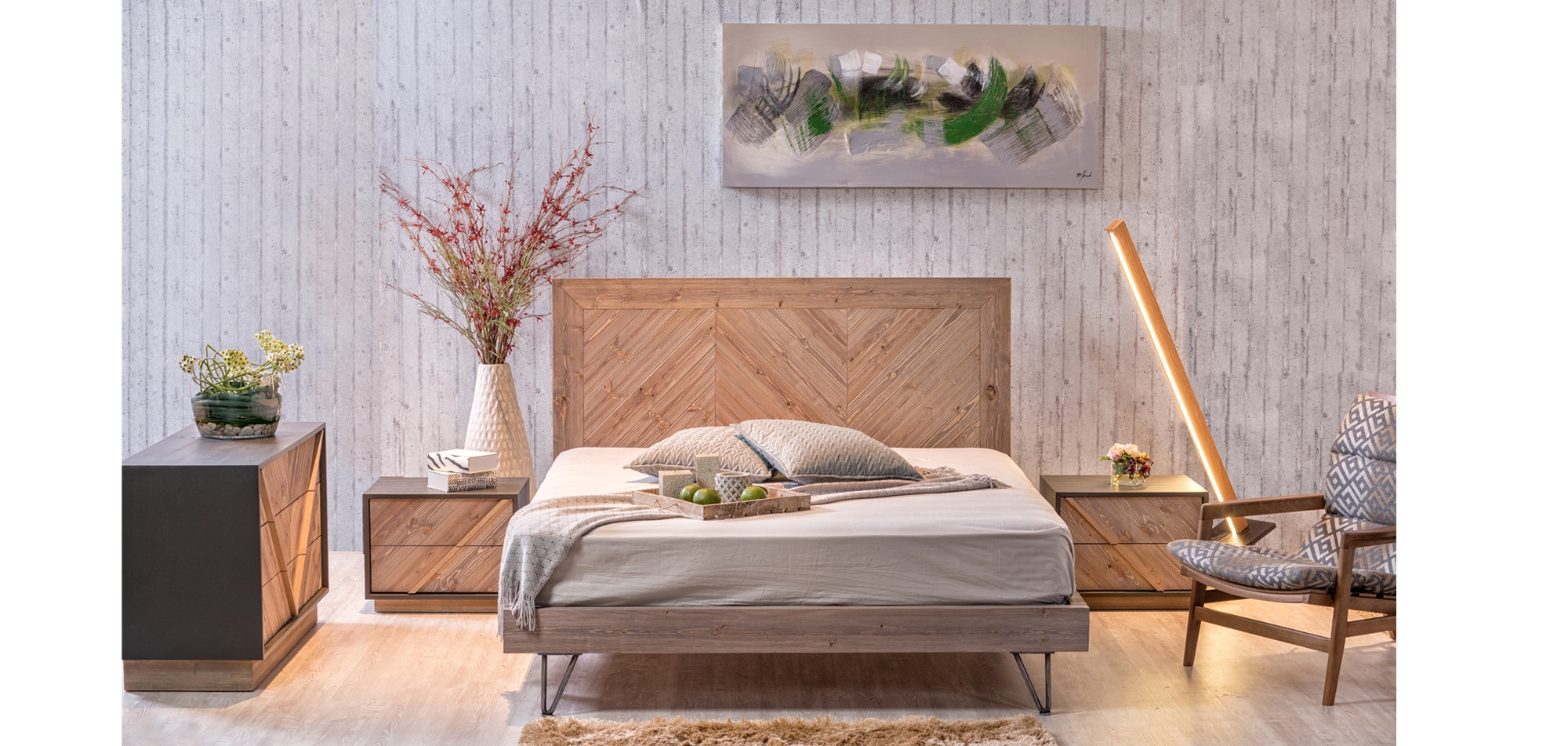 The Famous Bed is definitely one of the most popular options. Its impressive playful, naturally created, surface pattern is the main feature that provides a unique charm.
At the same time, its metal legs offer a modern feel, enhancing the overall industrial style of the bed. Ideal for uniquely styled bedrooms and for those who love rustic touches in their personal space.
Combine it with the Efdeco wooden bedroom drawers.
Modern Wooden Bedroom Sets combined with "Miss" Storage
For those of you looking for an imposing styled furniture with rustic wooden details, the Miss Bedroom Set is a great choice.
Its impressive headboard, upholstered in synthetic leather, enhances the solid presence of the bed, while its pine wood frame offers durability and warmth.
Choose from a wide range of colors and select a product that provides you a unique sense of security.
Selecting a bedroom set is undoubtedly a very personal choice. See our top 5 modern ideas for a romantic styled bedroom decor.
Close your eyes, imagine where you want to wake up, and select the bedroom set that completes this image.
Finally, see our collection of double beds with storage space suitable for adults and children's beds upholstered with fabric.
Join Our Newsletter
Subscribe to our newsletter and stay updated on the latest information regarding New Arrivals, Offers and Discounts.
You must accept the Terms & Conditions before subscribing.