Monday 16 March 2020
Modern Dining Room: Create an Impressive Decor by choosing the right Furniture!
Are you ready for some modern and impressive dining room ideas?
To begin with, your dining room should serve as the meeting point for family meals and gatherings with friends. Unfortunately, most of us, for various reasons, end up enjoying our meal in the living room, in front of the TV!
That's why we end up with an "unfair" degradation of one of the most prominent parts of our house.
As a result, we lose the beautiful feeling offered by a meal with our loved ones around a dining table. Do you agree?
That's why, it's time to provide your dining room with the makeover it deserves using these fresh and modern dining room decorative ideas.
Whether you are looking for economical quick fixes or inspiration, for a complete refresh, the following suggestions will motivate you to make small and big changes. So, it's time to get together with your friends and family and enjoy a series of unforgettable meals!
Metal & Wood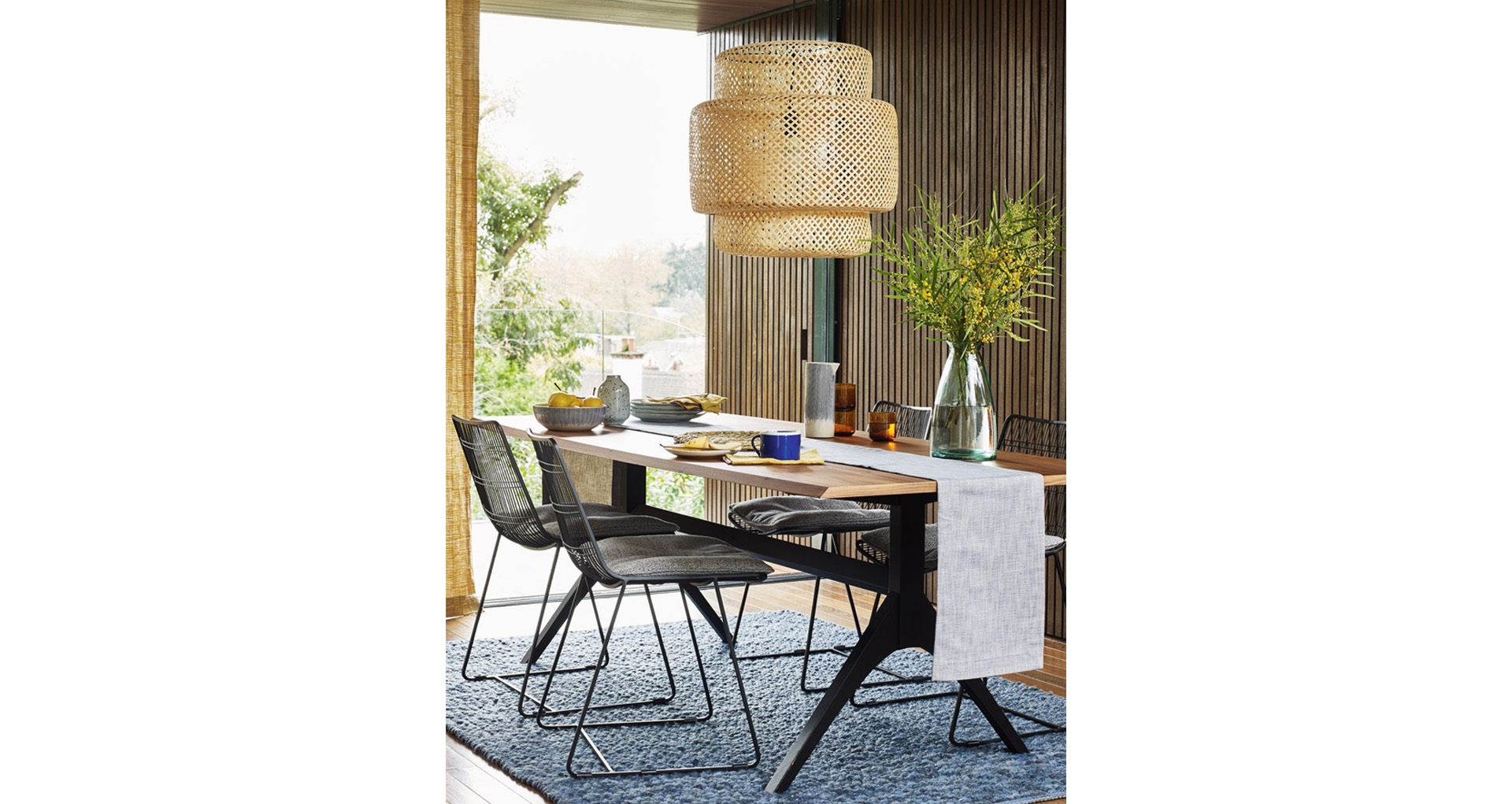 Neutral gray colors and natural materials such as leather, stone and wood blend harmoniously, offering quality and timeless elegance with a modern twist.
Modern, metal dining chairs claim their place in the space and impress with their design line. Combine them with a solid, metal dining table and create a uniquely elegant set that will offer you functionality and aesthetics for years to come!
Complete the decoration of the dining room with a carpet in a shade that enhances the overall decor.
Furthermore, the use of a specially designed lamp beautifully complements the modern dining room decor and creates a wonderful atmosphere at every meal!
Round Dining Tables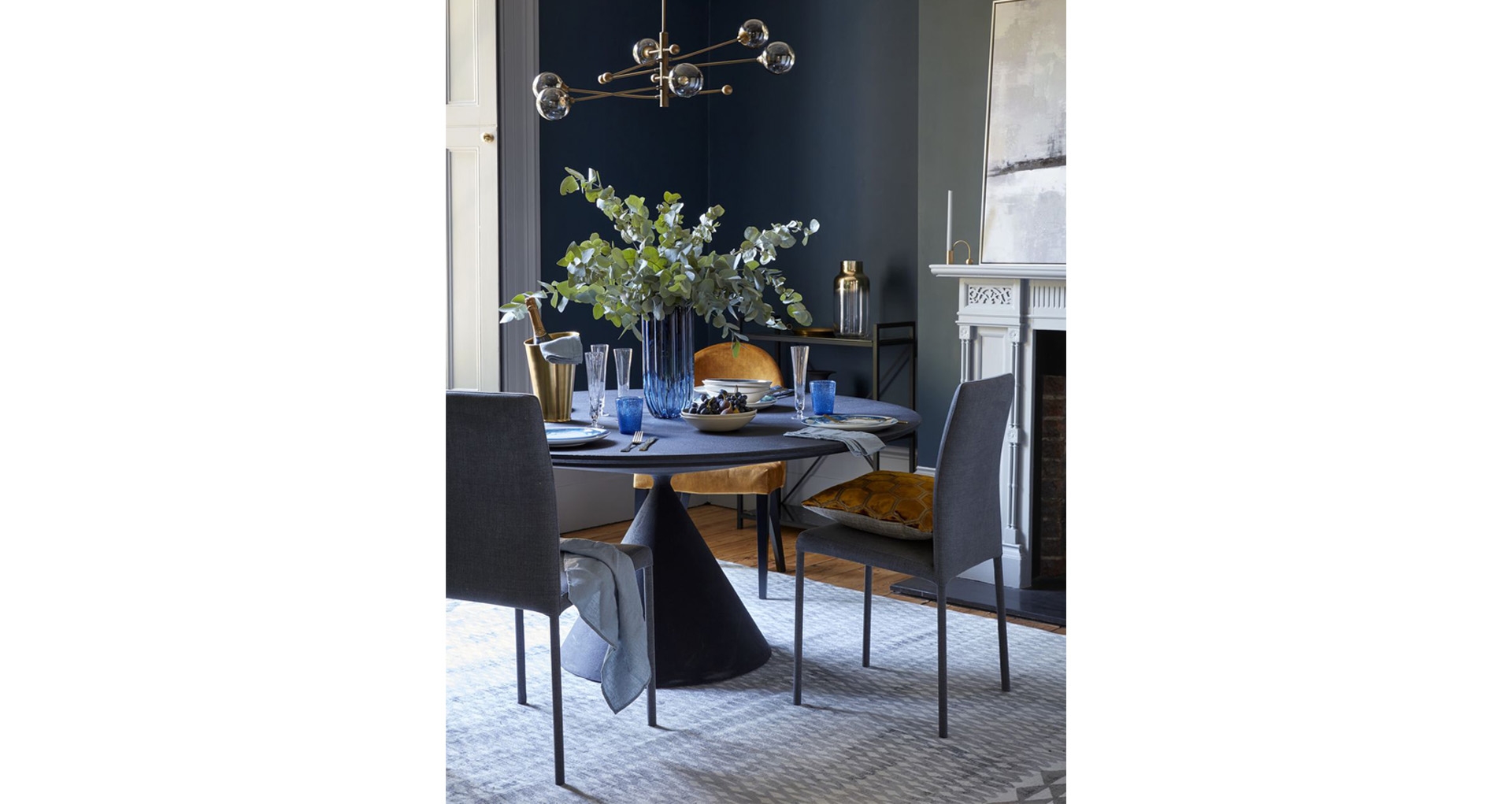 If your space is limited, then the best course of action would be to choose a round dinning table to add functionality and character to your dinning area.
A round dining table provides more sitting space, as it has no corners, and especially if it is made with a large central base instead of separate legs.
Combine it with modern or classic upholstered dining chairs and create a striking result.
Another great suggestion, if you are limited by the size of your space, is to separate the dining area using a folding divider.
By visually dividing the place into two different zones, you can make an "open" space look more intimate and private.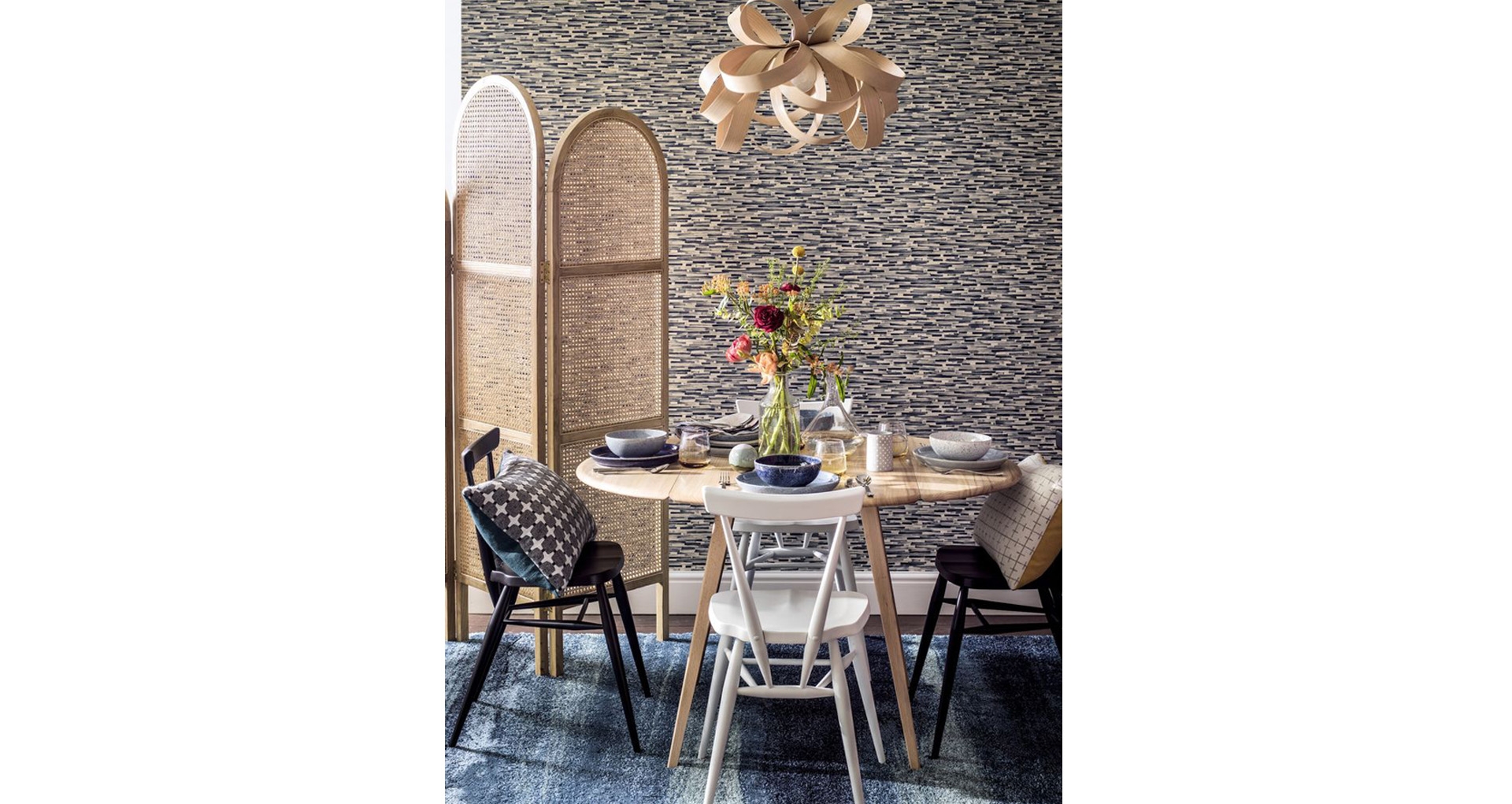 Play with a white background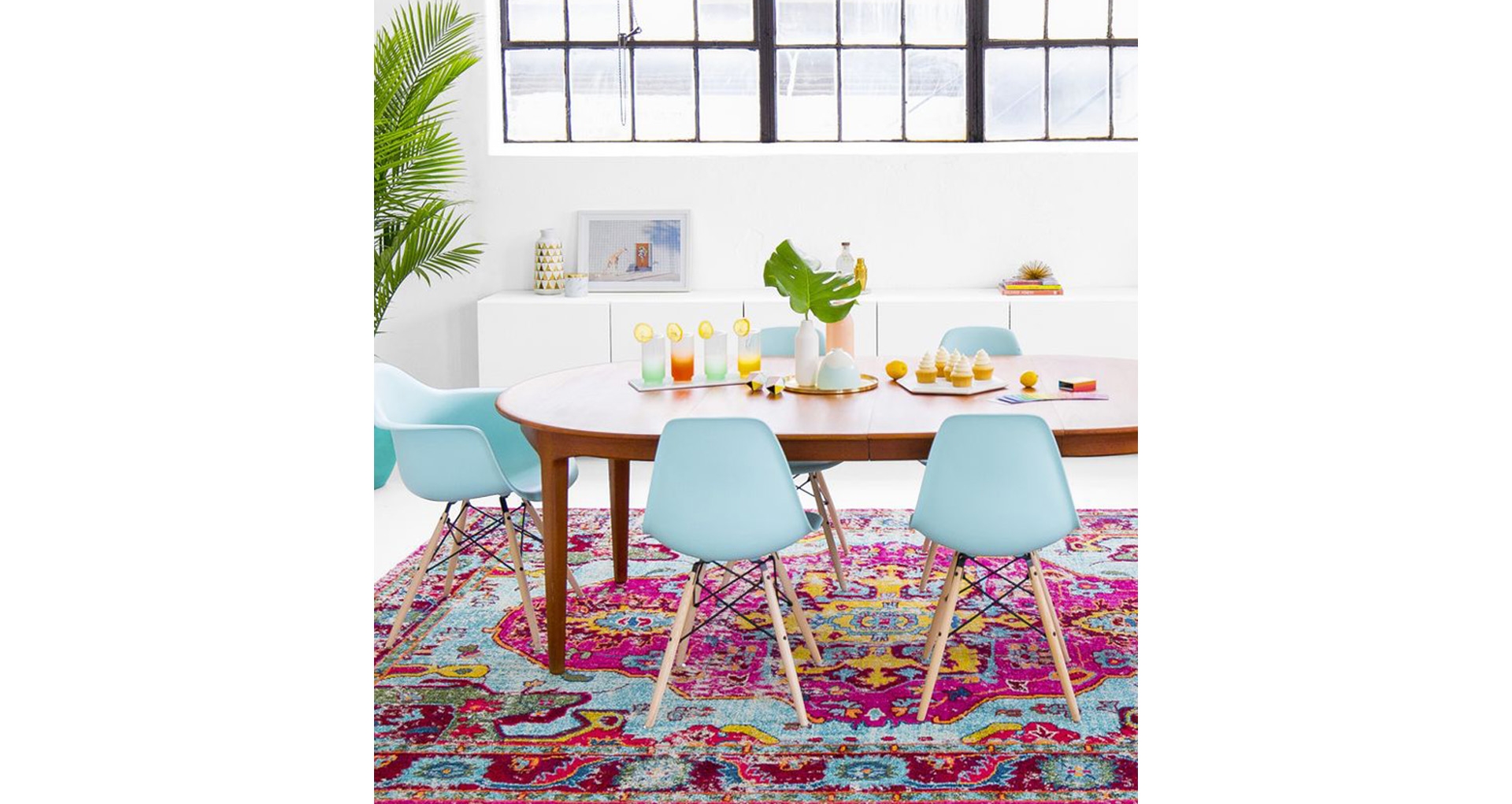 It is difficult to beat the classic white walls. They are bright, clean and act as a blank canvas for the rest of the decor.
Make your space warm and welcoming with an imaginative rug combined with modern dining chairs in discreet shades.
Alternatively, you can let the chairs define the scene by selecting an unexpected color!
Both your children and your guests will definitely love it.
Dining Counter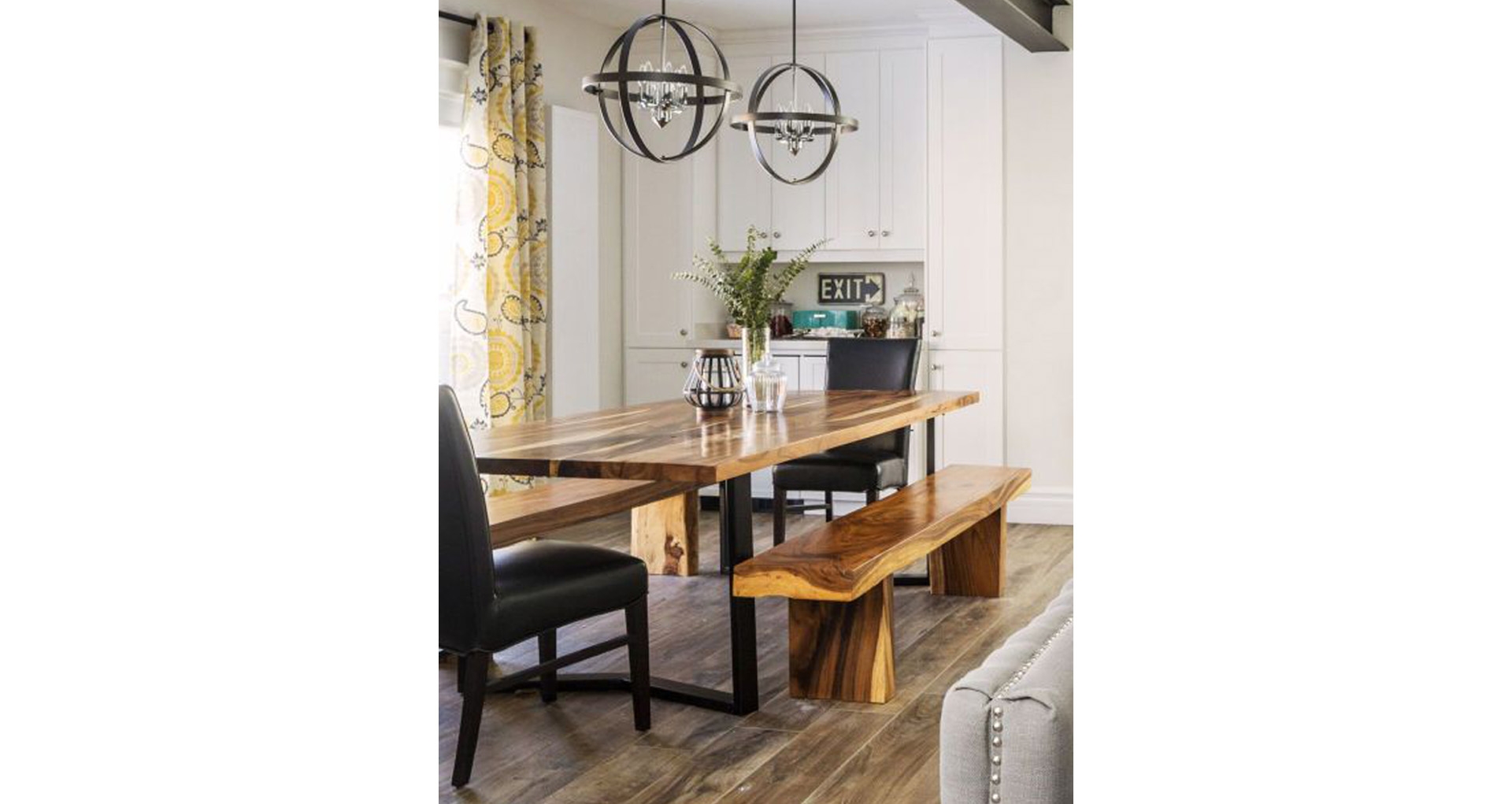 Highlight a specially designed table with a set of chairs and combine it with a dining countertop made of natural wood. For greater comfort, place a series of soft pillows.
Mix & Match Dinning Chairs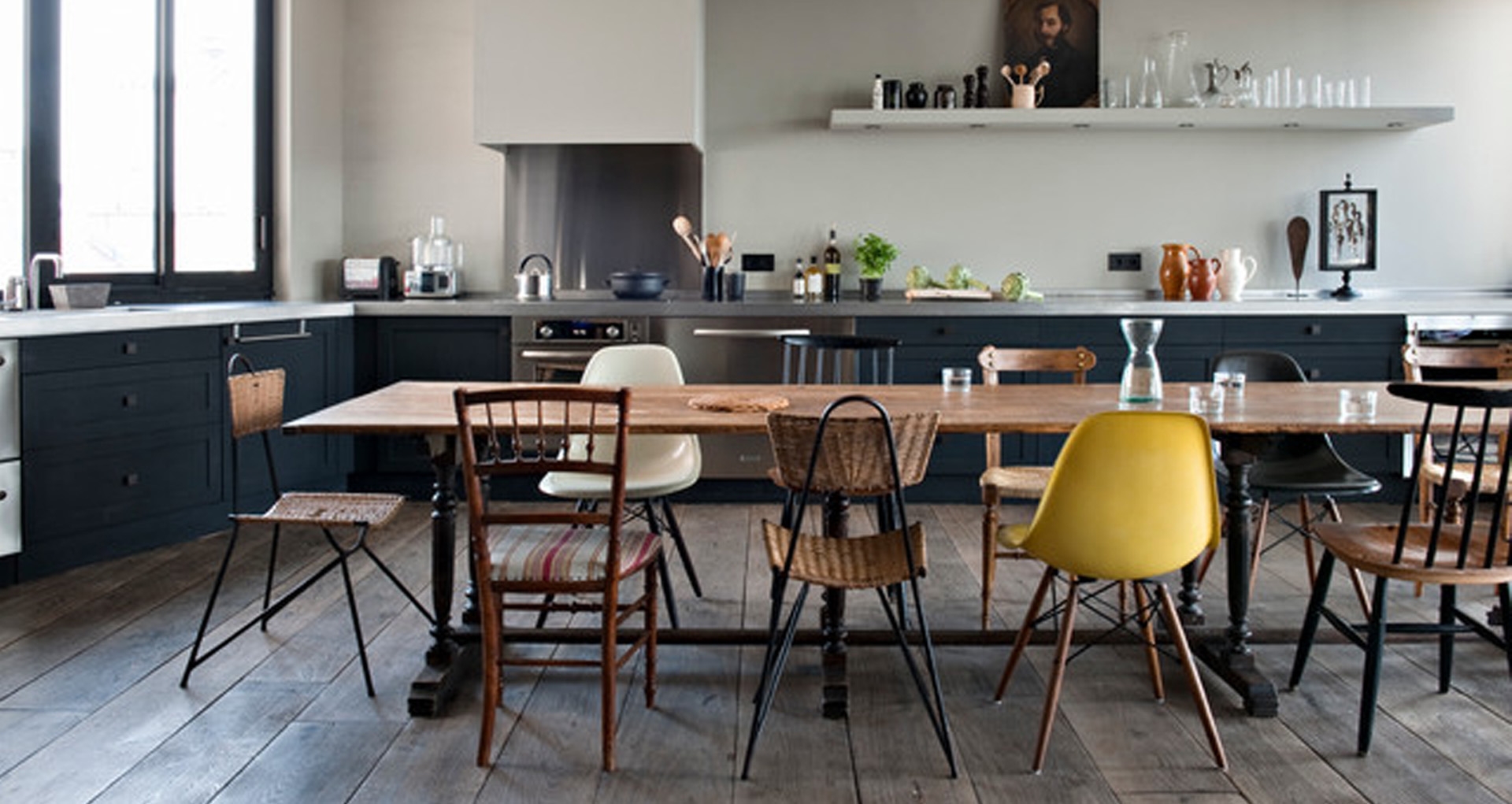 The modern interior decoration trends do not cease to surprise us by proposing totally, unexpected, combinations.
That's why proposal for perfectly matched dinning room sets no longer exist in suggestions regarding modern dining room decorations.
Find a table the way you want it and surround it with different pairs of dining chairs.
The result is simply impressive and absolutely special!
Use a Sofa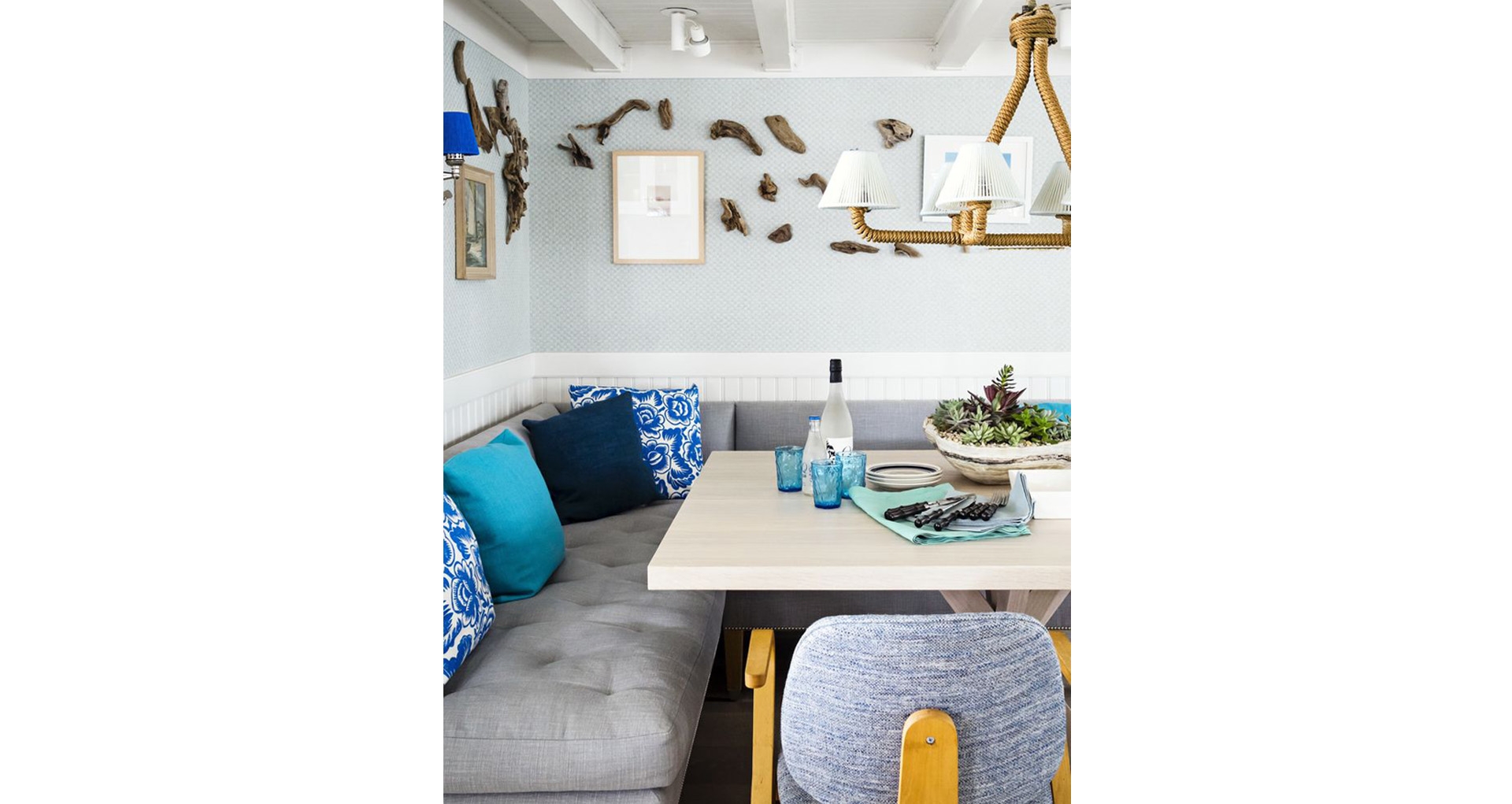 Who said that sofas belong only in the living room?
Highlight a corner of your dining room area with a stainless steel fabric corner sofa, and let your square table fit right next to it.
Genius!
The combinations are countless, just like all the dining furniture that you can find according to all tastes and budgets!
Combine creativity with passion and offer your dining room area the glow it truly deserves.
Get inspired by modern, impressive dining room ideas and create your own uniquely designed space.
Join Our Newsletter
Subscribe to our newsletter and stay updated on the latest information regarding New Arrivals, Offers and Discounts.
You must accept the Terms & Conditions before subscribing.