Wednesday 30 October 2019
Christmas Kitchen Decor - IDEAS
Christmas kitchen decorations is for many a rather neglected process.
As our priorities usually revolve around decorating the Christmas tree and our living room, we tend to ignore the heart of the house, which is none other than our kitchen.
Every day and especially during the holidays, everyone parades from the kitchen to taste the flavors and smells that flood the house!
#Style_Vibes: Christmas Kitchen Decorations: Ideas and Suggestions
So why not give this space the festive color it deserves?
The following decorative suggestions bring the spirit of Christmas, to the source of creation, your kitchen.
Place a small Christmas tree
For most households, the Christmas tree dominates the living room decor. However, this does not mean that you can not place one in your kitchen. Find the perfect place for it and allow it to scatter its festive, winter green shades.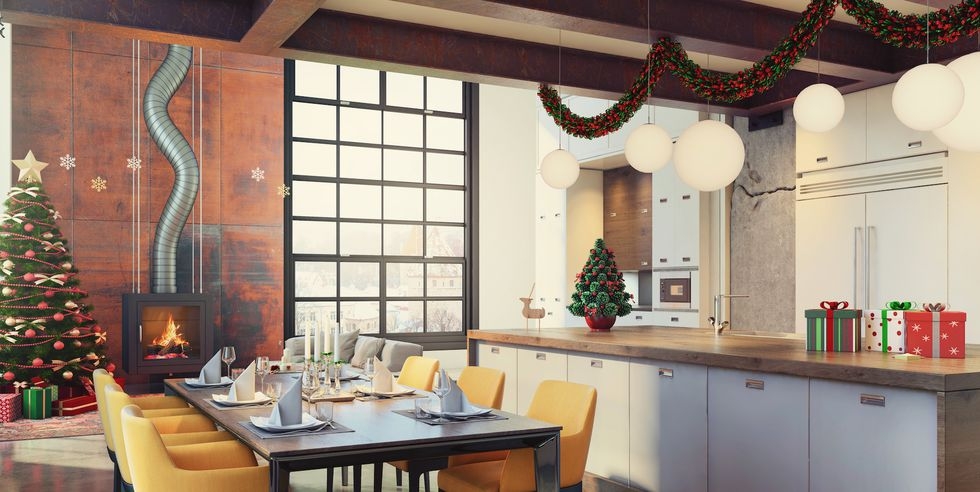 Use drawings
This proposal, steals the impressions with its originality. Having cleverly renewed the space by turning one of the kitchen walls into a blackboard, this homeowner makes incredible use of this surface to paint a beautiful Christmas tree with chalk. Place a festive garland at the entrance and complete this unique Christmas scene. If you are looking for a creative renewal with multiple uses, this is definitely the right one!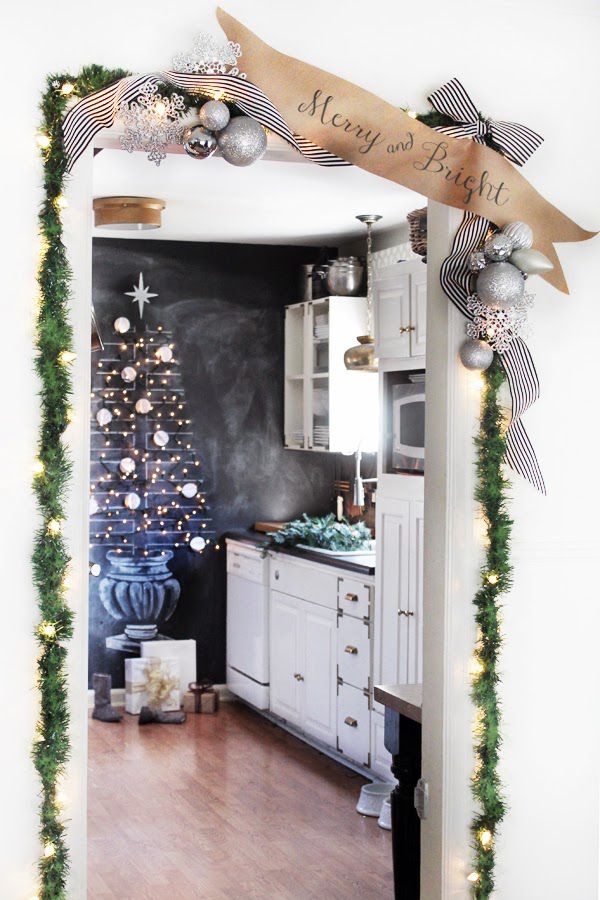 Scatter festive colors
Simple things like wrapped gifts, mugs filled with lollipops, jars full of cinnamon, dried fruits and nuts, make your kitchen look even more festive. Scatter small festive details in various places of your kitchen for an unpretentious Christmas decor.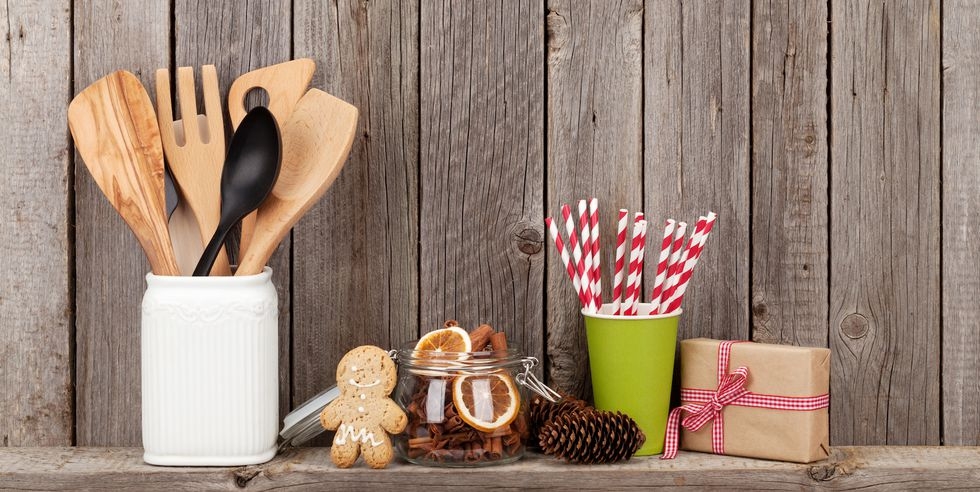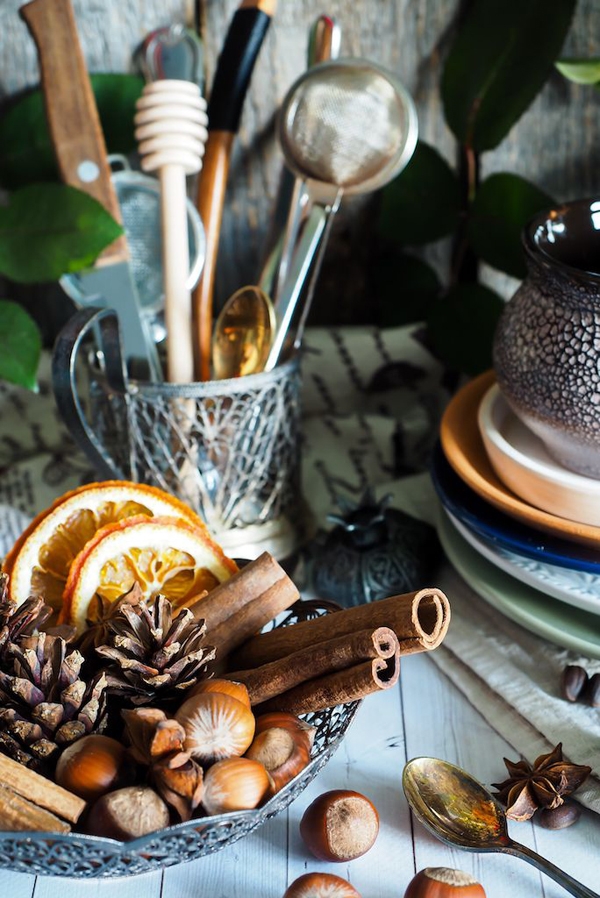 Use Christmas lights to your benefit
If your kitchen is fitted with hooks to hang your cups and utensils, place a few Christmas lights on them and let them shine throughout the day, providing a sense of warmth to the atmosphere.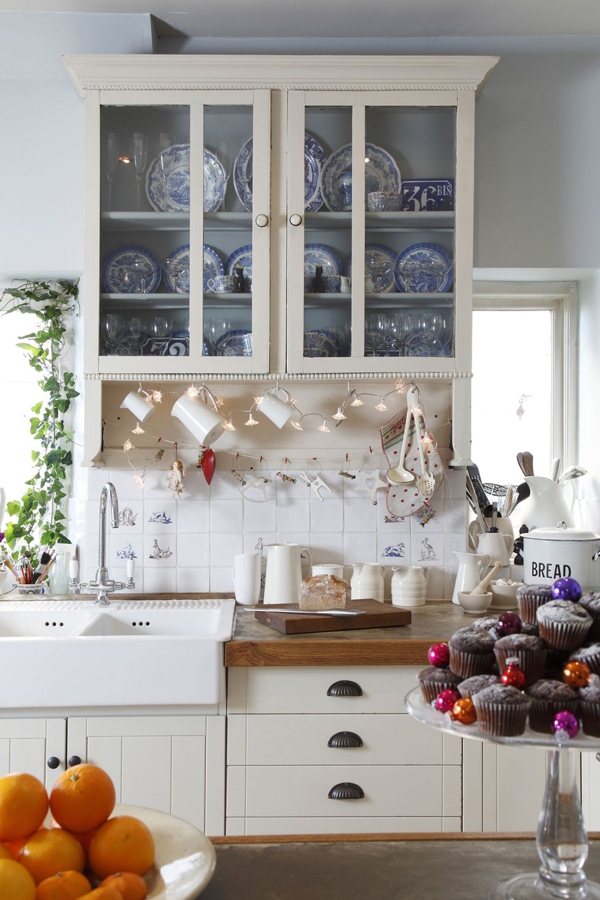 Yellow Christmas lights and white candles create a caring, festive atmosphere. Sit comfortably in your modern dining chairs and enjoy a special meal with your loved ones under a sweet, festive radiance. Simple and beautiful!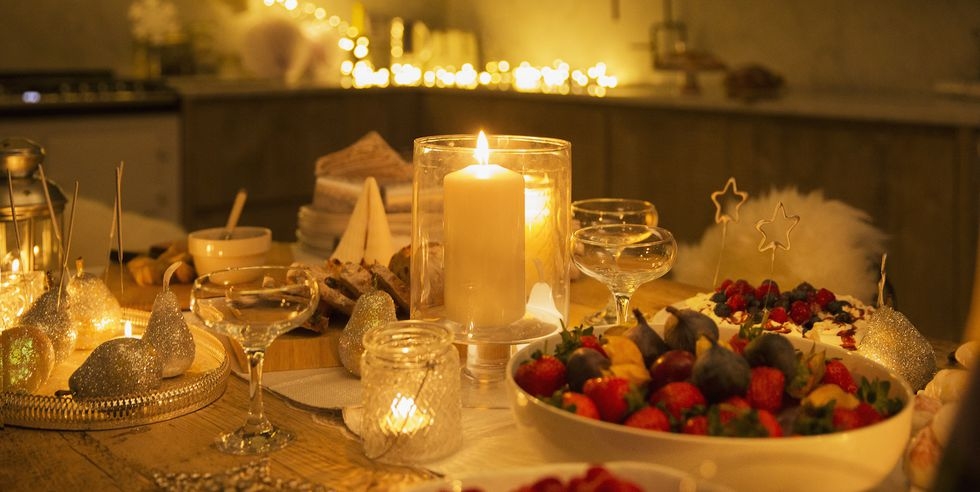 Create smartly
Wondering what to do with all those Santa Claus cups that have been left out in your kitchen cupboard for years? Place some flowers in them and create the most playful Christmas pots.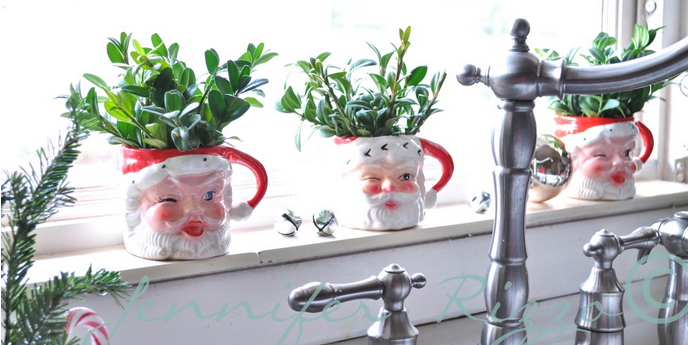 Bring delicacies to the forefront
You just took your favorite cookies out of the oven. What better way to highlight these cookies than use them as an edible decor? In addition, the smell of freshly baked goodies marks the beginning of the sweetest period of this year.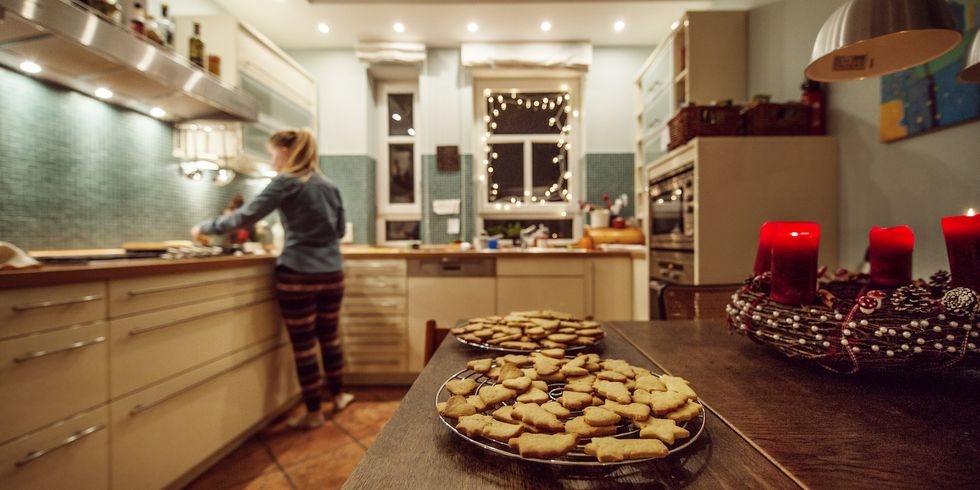 Finally, how about having your own personal "host"? Place a lead soldier on a cake stand and let him cater any visitor to your kitchen.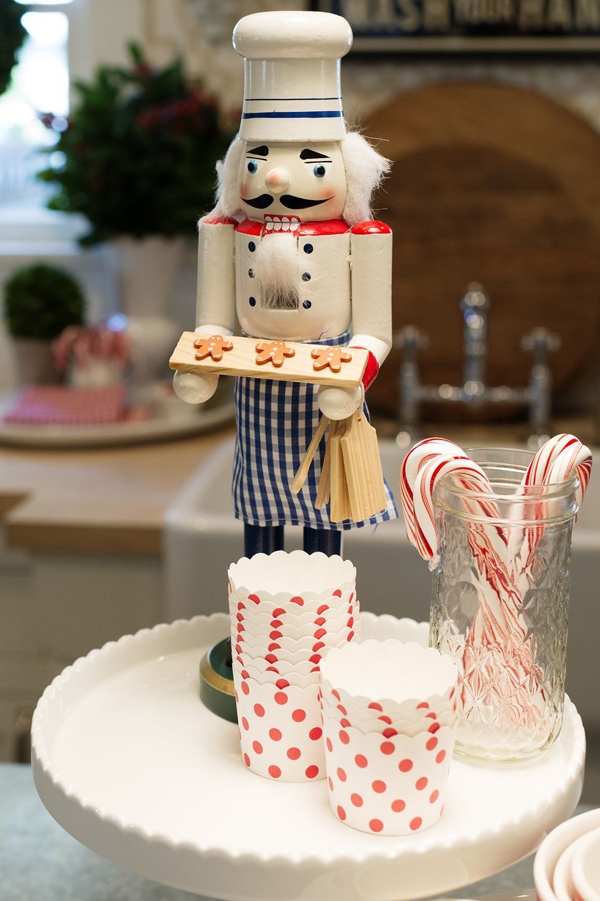 See also:
For a Christmas home decor, play with color, materials and light. Create tasteful spaces suitable for spending every moment with your children and family. This year, say yes to Christmas kitchen decor and get ready for some inspirational cooking!
Join Our Newsletter
Subscribe to our newsletter and stay updated on the latest information regarding New Arrivals, Offers and Discounts.
You must accept the Terms & Conditions before subscribing.