Thursday 03 January 2019
Modern and Romantic Bedroom Decorations
Modern and Romantic Bedroom decorations: How is it done? Wondering how you can successfully decorate your bedroom? Bedroom decorations must be done with special love and care.
Bedrooms not only provide us with a place to enjoy our sleep, but also act as a refuge from the outside world.
It is the place where we get to feel safe and enjoy moments of rest and relaxation.
#Style_Vibes: Modern and Romantic Bedroom Decorations (2021)
So, it's worth taking the time and the effort to make this space welcoming and above all comfortable.
Let's take a look at a series of decorative ideas that can be adapted to every space and taste.
Metal Elements
For a modern and unique decorative ideas, metal constructions are unreservedly recommended.
This material can look uniquely chic when placed on side tables or nightstands.
In addition, metal elements can be great decorative pieces as long as they are properly color combined with the rest of the furniture.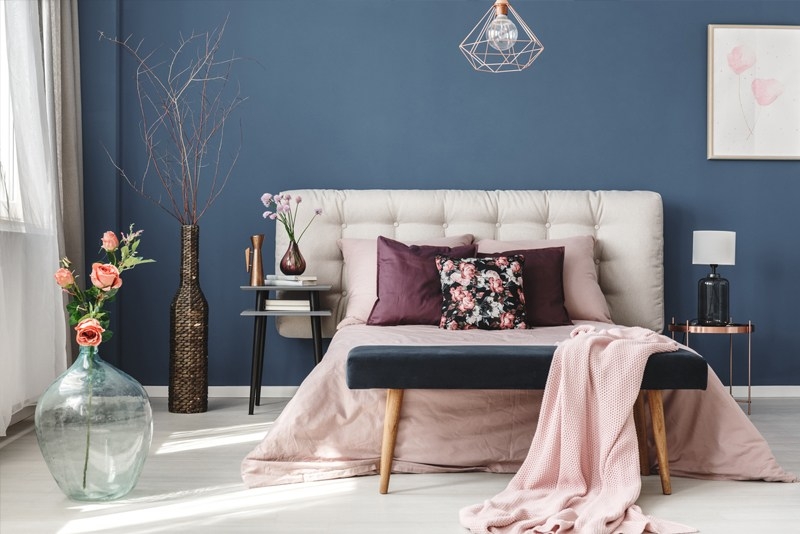 Monochrome
Discover bright colors and try to apply them in a romantic styled bedroom, following a monochrome approach.
Choose a color that makes you feel beautiful and experiment with its different tones.
With this option, all the decorative elements blend harmoniously with the rest of your furniture, without risking becoming monotonous.
However, always be careful when it comes to selecting a color, by keeping in mind the pre-existing furniture.
After that, you can freely select different type of decorations and furniture, such as modern armchairs, and play fearlessly with their color tones.
Once you get familiar with the space and feel confident about your choices, you can continue by adding new color elements.
Modern Elements
The three elements of modern bedroom decorations in 2021, are clean lines, functional furniture and natural light.
All furniture should have clean lines and shapes.
Bulky furniture with a strong personality are unnecessary.
On the contrary, sophisticated decorative elements such as special vases, or smartly placed books, add character.
If you have windows in your bedroom, take advantage of them and let the natural light add its own aesthetic.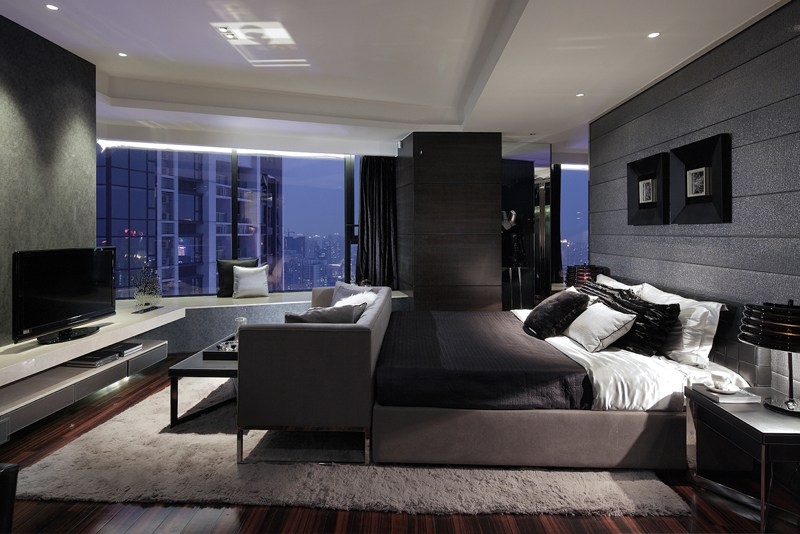 Mix and Match
The combination of different elements is a trend that has prevailed in recent years, when it comes to decorating a bedroom.
To do it correctly, apply the 60/30/10 rule :
The first element chosen must cover no more than 60% of the overall space.

In the remaining 30% of the space, place special decorative elements and for the rest of the 10% select a striking decorative touch.

Make sure each percentage has a different style, to avoid visual repetition.

Provide your bedroom with an irresistible style by combining different textures, styles and materials.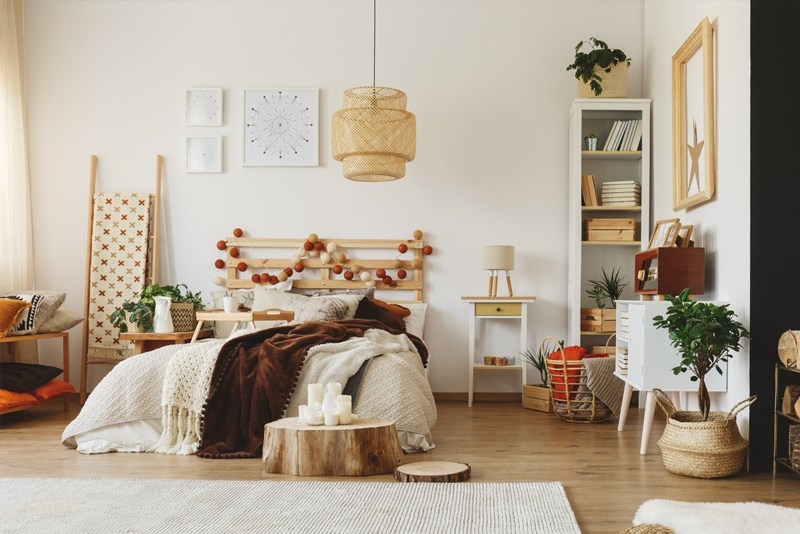 Blackboards
Blackboards have solidified their place in the kitchen area and in children's rooms. If placed correctly, they can act as an innovative and interactive element in your bedroom.
Provide your guests with a place to leave you the sweetest of messages!
Related article: wooden storage beds, Efdeco prices.
Find the best feng shui ideas and create an ideal, romantic styled bedroom!
Join Our Newsletter
Subscribe to our newsletter and stay updated on the latest information regarding New Arrivals, Offers and Discounts.
You must accept the Terms & Conditions before subscribing.