Thursday 14 March 2019
Dining Chairs (Offers) - Prices | Efdeco Eshop
Dining Chairs Offers - Define your dining style!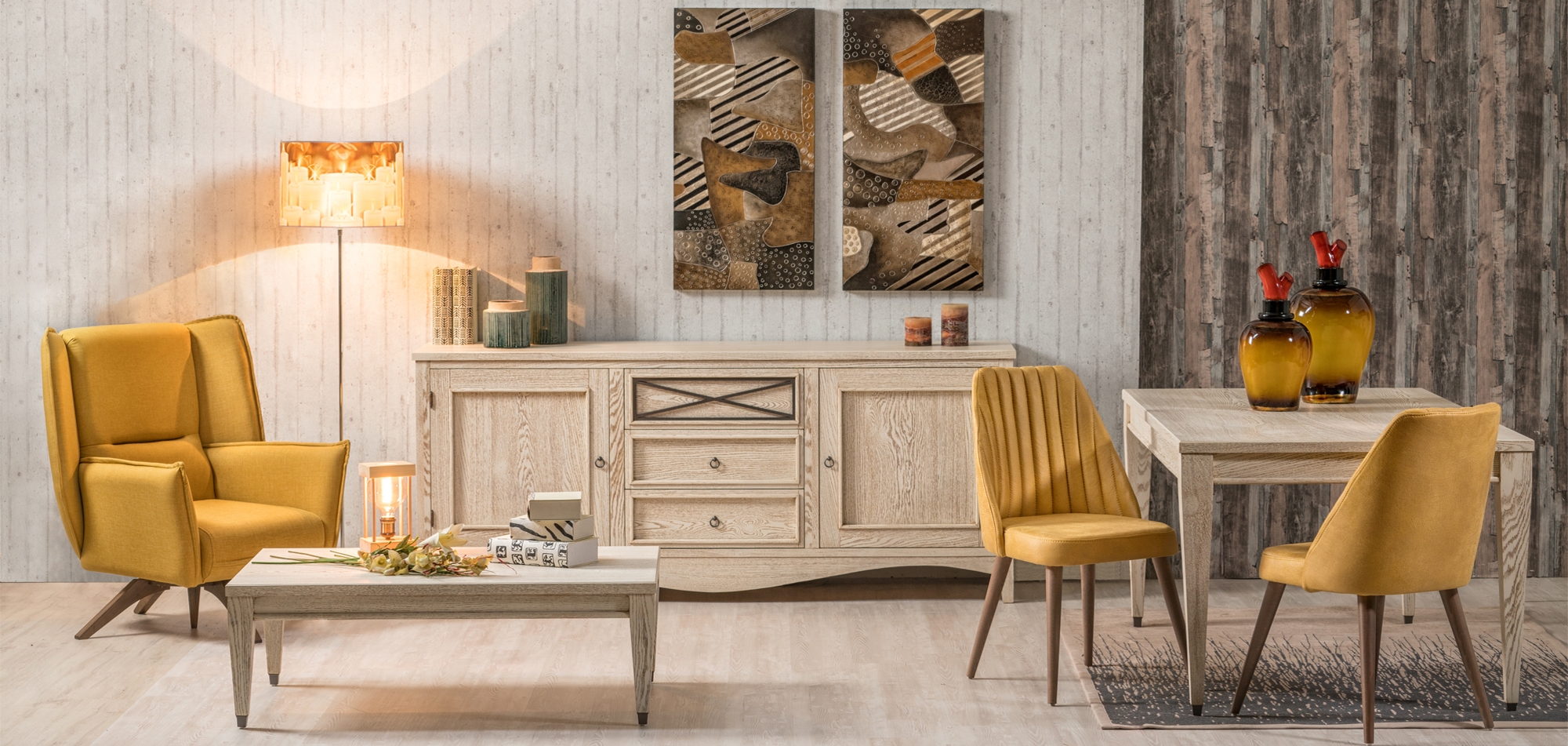 Tablecloths, tableware and decorations all find their place in the surface of an elegant table, but there is one thing that guests interact with more than anything else: chairs.
Whether you have a separate dining area, or a single layout, the right choice of chairs must meet three key features. To fit properly alongside the table, to withstand many years of daily use, and to provide a comfortable sitting. We must not forget that every meal is a break from the stressful rhythms of everyday life, and that every dining room is the environment where we get to experience the art of the culinary world.
If you are looking to find for missing piece of the puzzle when it comes to your dining room are, then browse our suggestions on dinning chair offers and get the ones that best suit your needs and budget.
Atma Dining Chair
This dining chair wonderfully combines its materials. The oak backrest, in a variety of colors, harmoniously complements its stainless steel base, while the synthetic leather that covers its comfortable seat creates an extremely elegant composition. A choice for a modern and timelessly styled dining room.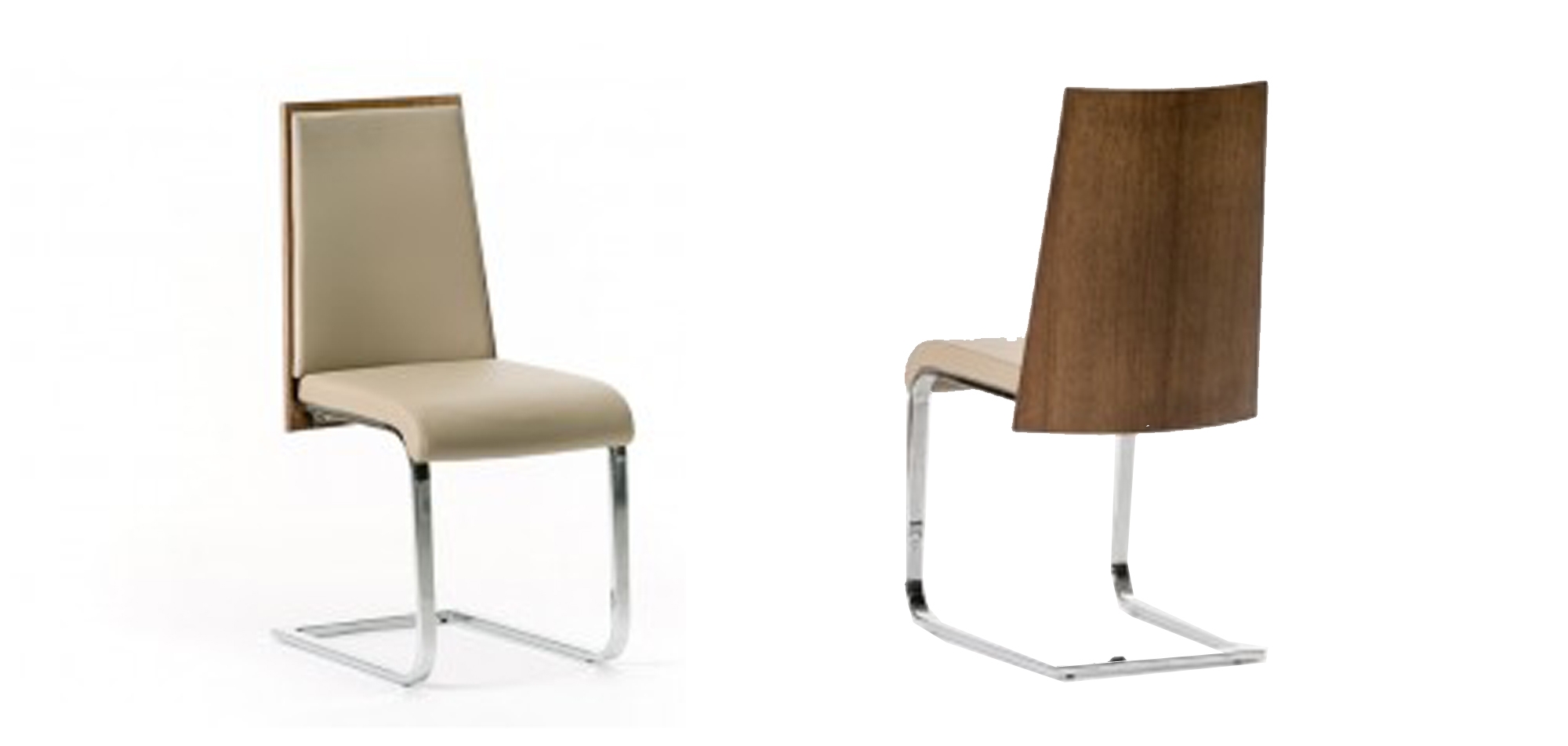 Bari Dining Chair
A chair, made in Greece that brings a sense of Italian elegance to your home. The Bari dining chair comes to impress you with its curved backrest that offers not only a beautiful aesthetic effect, but also a comfortable seat that complete embraces your body.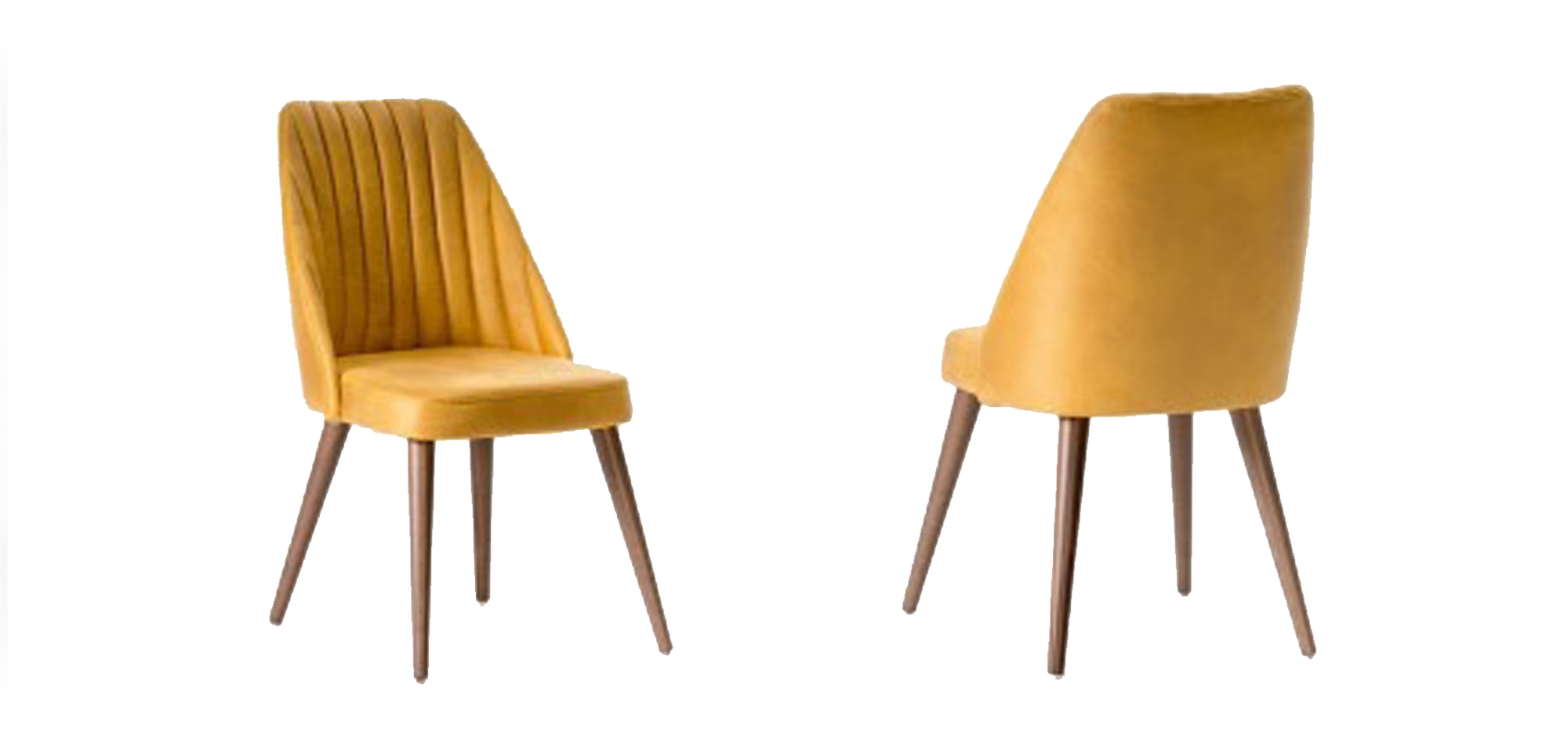 Luna Dining Chair
Fitted with a strong base, made of solid wood and an extremely comfortable seat with a decorative rail, makes this dining chair a safe choice that will accompany you for many years. Choose from a variety of wood shades, artificial leather and binding colors, to fully harmonize this product with the rest of your space.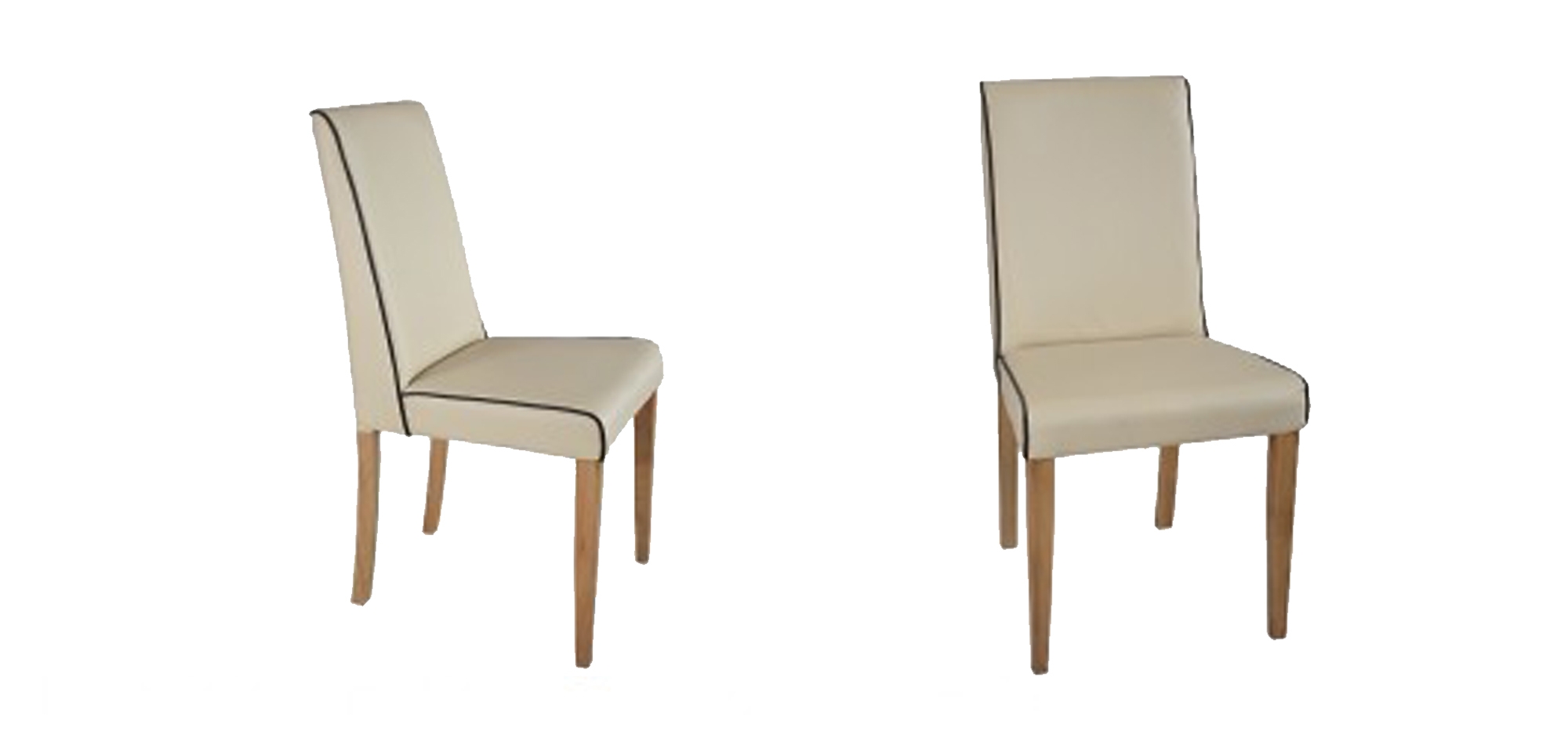 Simon Dining Chair
For those of you who are looking for a modern and impressive proposal to complete your space, the Simon dining chair is definitely a choice you will love. It's upholstered velvet fabric, and uniquely comfortable, seat, is complemented by a specially designed geometric metal base. A proposal that knows how to discreetly steal the impressions and accompany dining rooms of different styles.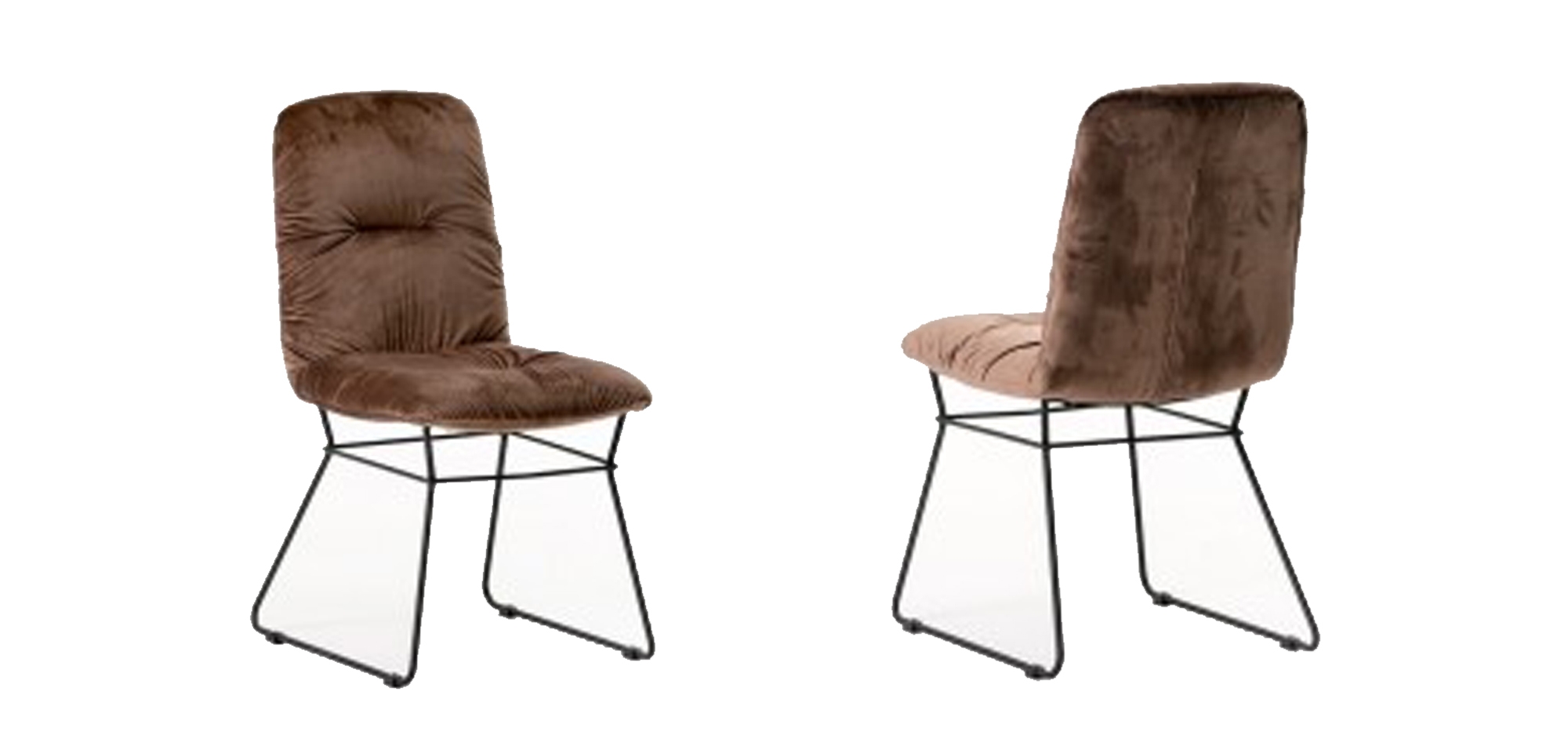 Woody Dining Chair
For wood lovers, the Woody dining chair is an option that will most definitely reward you. The natural beauty of solid wood is combined with a soft, waterproof fabric seat that offers a level of aesthetics and quality which is second to none.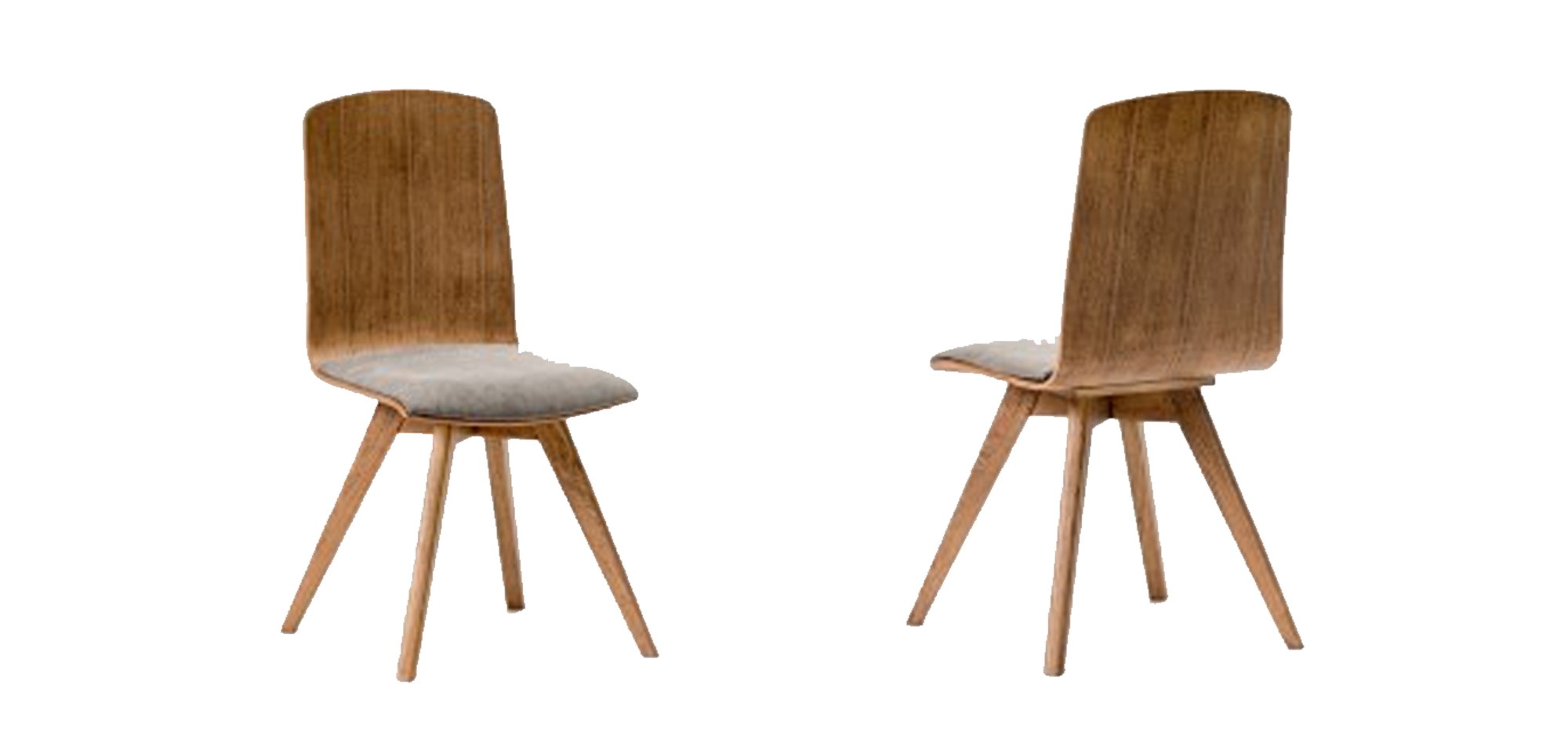 Do you want more suggestions for your space? Find the complete collection of Efdeco's modern dining chairs, benches and armchairs in a variety of textures, styles and materials that will transform your dining room area.
Join Our Newsletter
Subscribe to our newsletter and stay updated on the latest information regarding New Arrivals, Offers and Discounts.
You must accept the Terms & Conditions before subscribing.