Wednesday 30 March 2022
Special Bedside Tables: The 5 Most Modern Ideas!
5 special bedside tables: Interior home decor ideas: Bedside tables belong to the category of decorative elements, which can offer a special air to a space, while maintaining their absolutely useful character. They are small corners of style and aesthetics, which sometimes follow a more DIY approach, while other times they provide a sense of luxury to your bedroom, depending on their material.
5 Special options for bedside tables that stand out!
When we design our bedroom and choose its aesthetics, we often leave the bedside tables for the end. This is because they really tie the space and create a complete visual effect even from the first time of their placement. No matter their style, material, size or type, bedside tables can store your personal items, facilitate your evening routine and create the most stylish result next to your bed.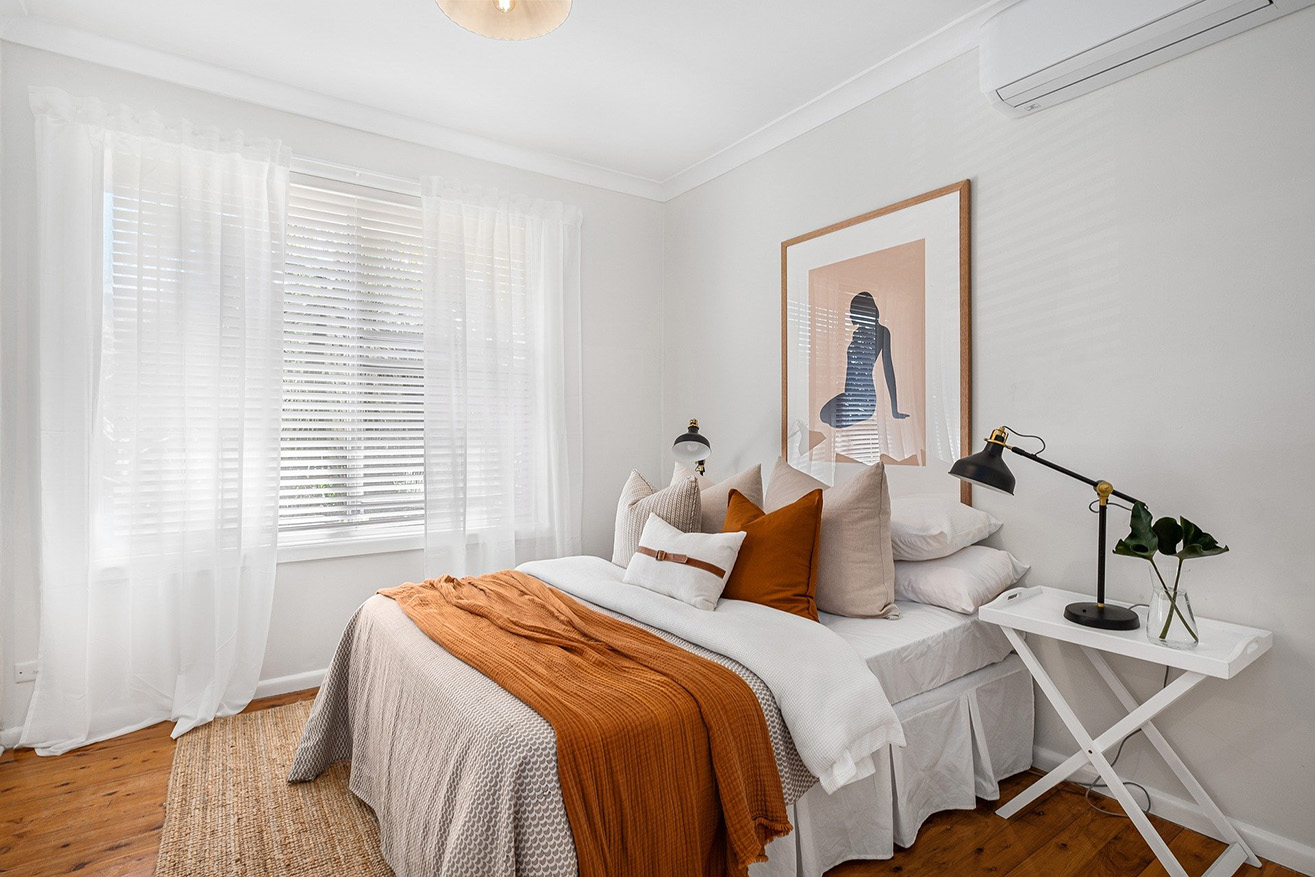 So, if you are in the process of changing your bedside tables or looking for ways to cleverly renovate your bedroom (aesthetically and practically) keep reading, as we have gathered the most special bedside table options that stand out and can completely meet your needs!
Bedside storage boxes
If you are looking for the perfect combination of practicality, storage and modern aesthetics, then storage boxes are the most ideal choice for nightstands!
You can get rectangular boxes, made of wood or fabric, and place them intricately on top of each other, or circular transparent metal boxes with a wooden tops that can be placed next to your bed
In these boxes you can store various items (pillows, sheets, books) and at the same time use their surface for everyday items, such as glasses, your favorite cream and of course for the placement of a lamp.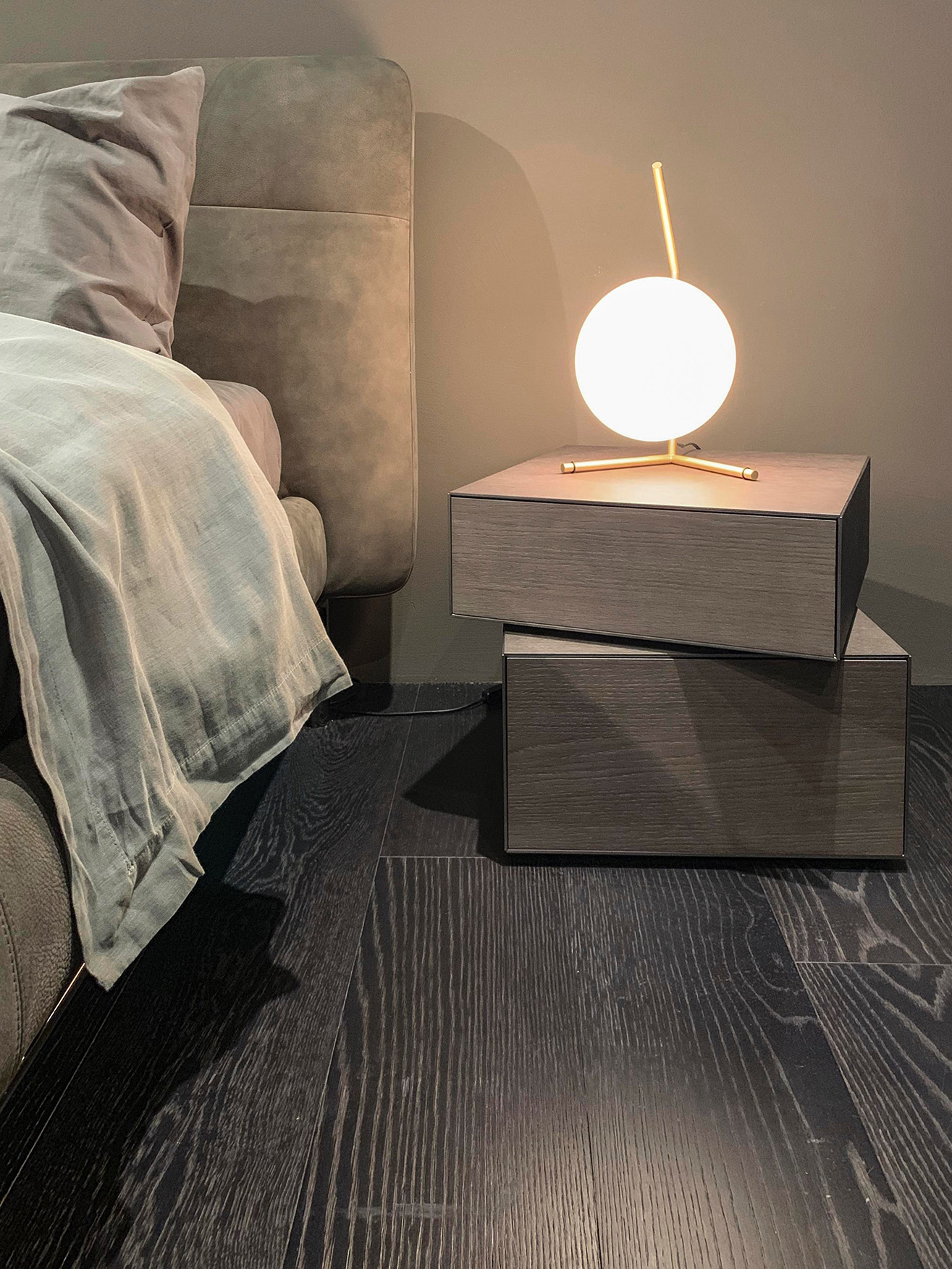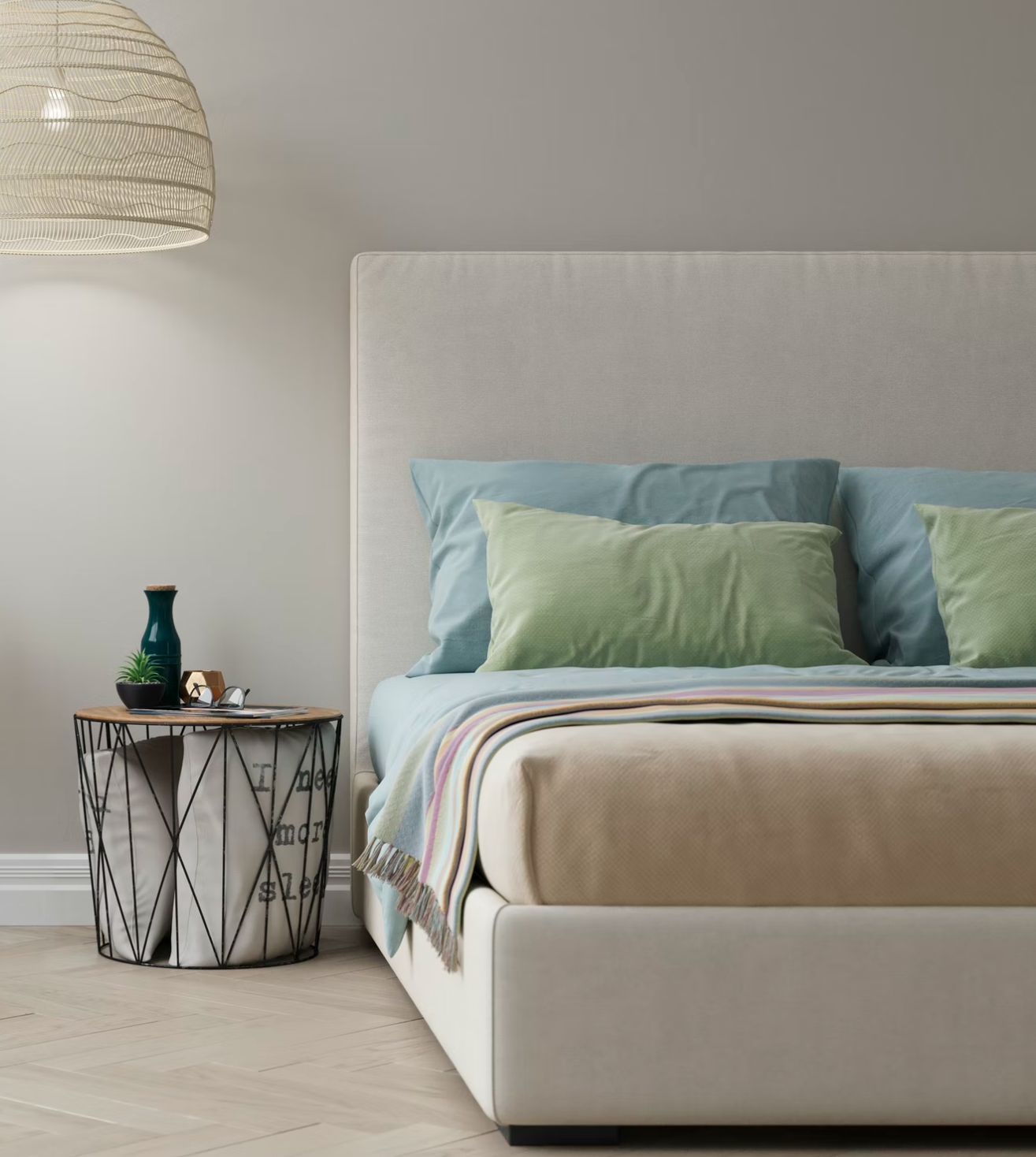 Foot stools and chairs
Could you imagine a chair or a foot stool as a nightstand? Of course! A wooden chair or a metal stool can be very easily turned into an original nightstand and offer your bedroom a modern DIY aesthetic with a more industrial approach. Their surface is ideal to store books, plants or lamps. This solution is very economical, as you can reuse furniture that are already in your possession.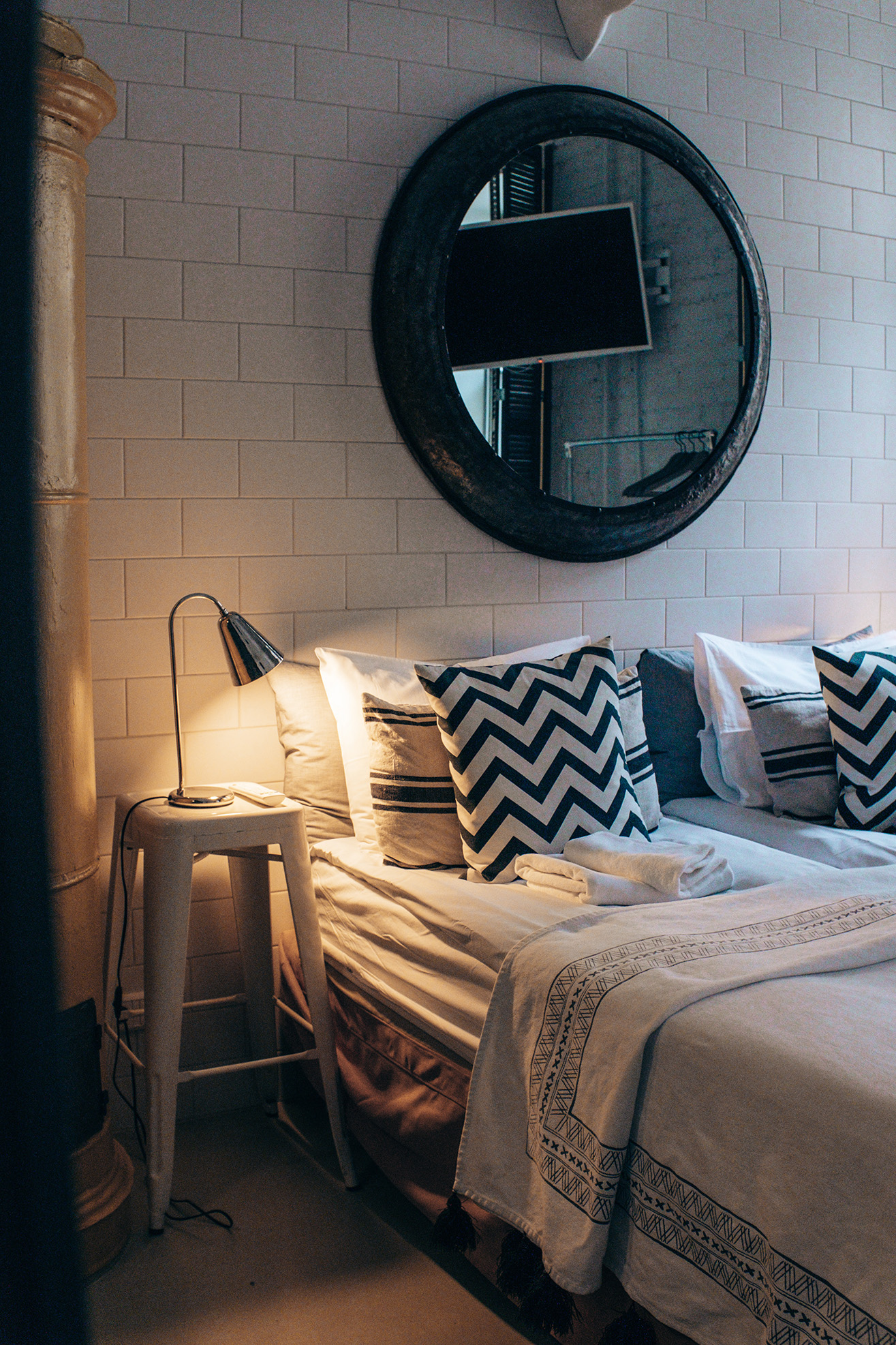 Extra tip: Dare to change their color, so that they match with the color pallete of your personal space.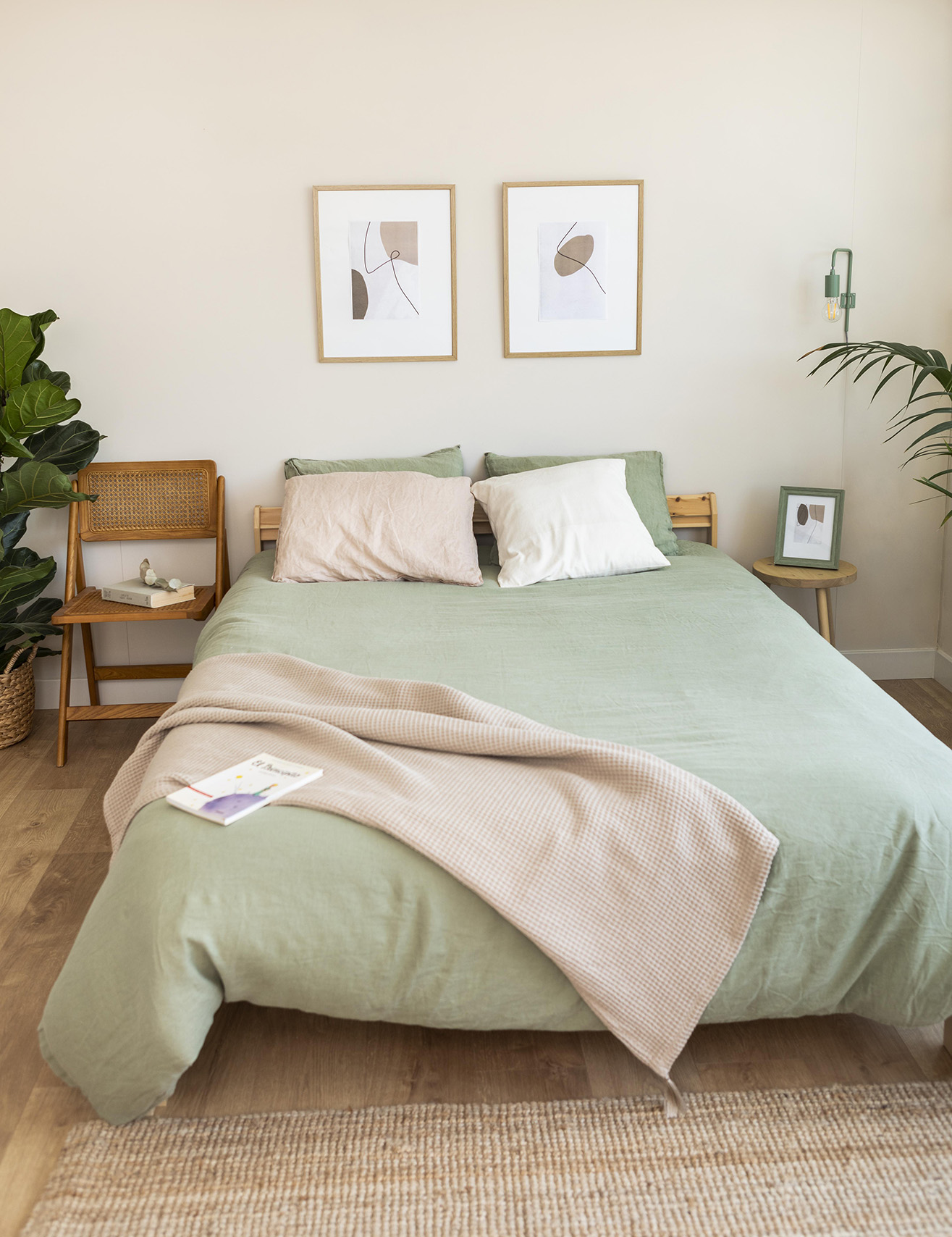 Mini staircases as nightstands
A small wooden, auxiliary staircase can become the ideal nightstand for your space. Its two levels are a unique design element that helps you place objects and decorative elements on it.
Achieve the most modern result by choosing a special plant for your nightstand and some of your favorite books to decorate its bottom level! Choose a light shade of wood, to create a fresh atmosphere in your space, and combine it with linen bedding.
Dare it, the result will definitely surprise you!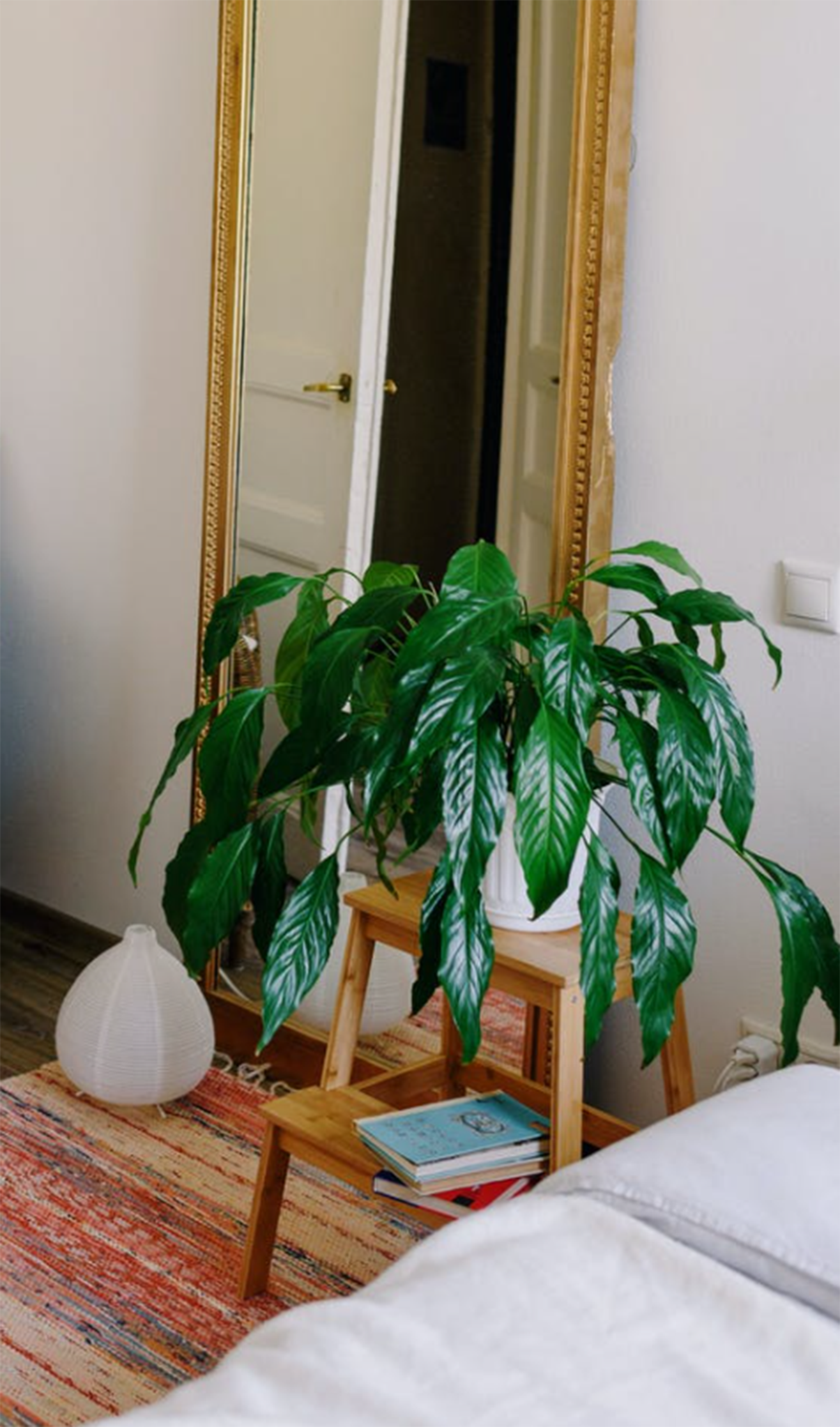 Wall shelves as nightstands
Wall drawers are a very smart solution suitable for confined spaces. Mounting a shelf on the wall is very easy and fast, while its storage drawer offers extra space for your items. Choose a natural shade for a calm visual effect, or an intense shade to create a beautiful contrast in your bedroom.
On the upper surface of the shelf, you can place various ceramic or metallic decorative elements (such as small vases) that express your personal taste, creating a wonderful individualized corner in your bedroom!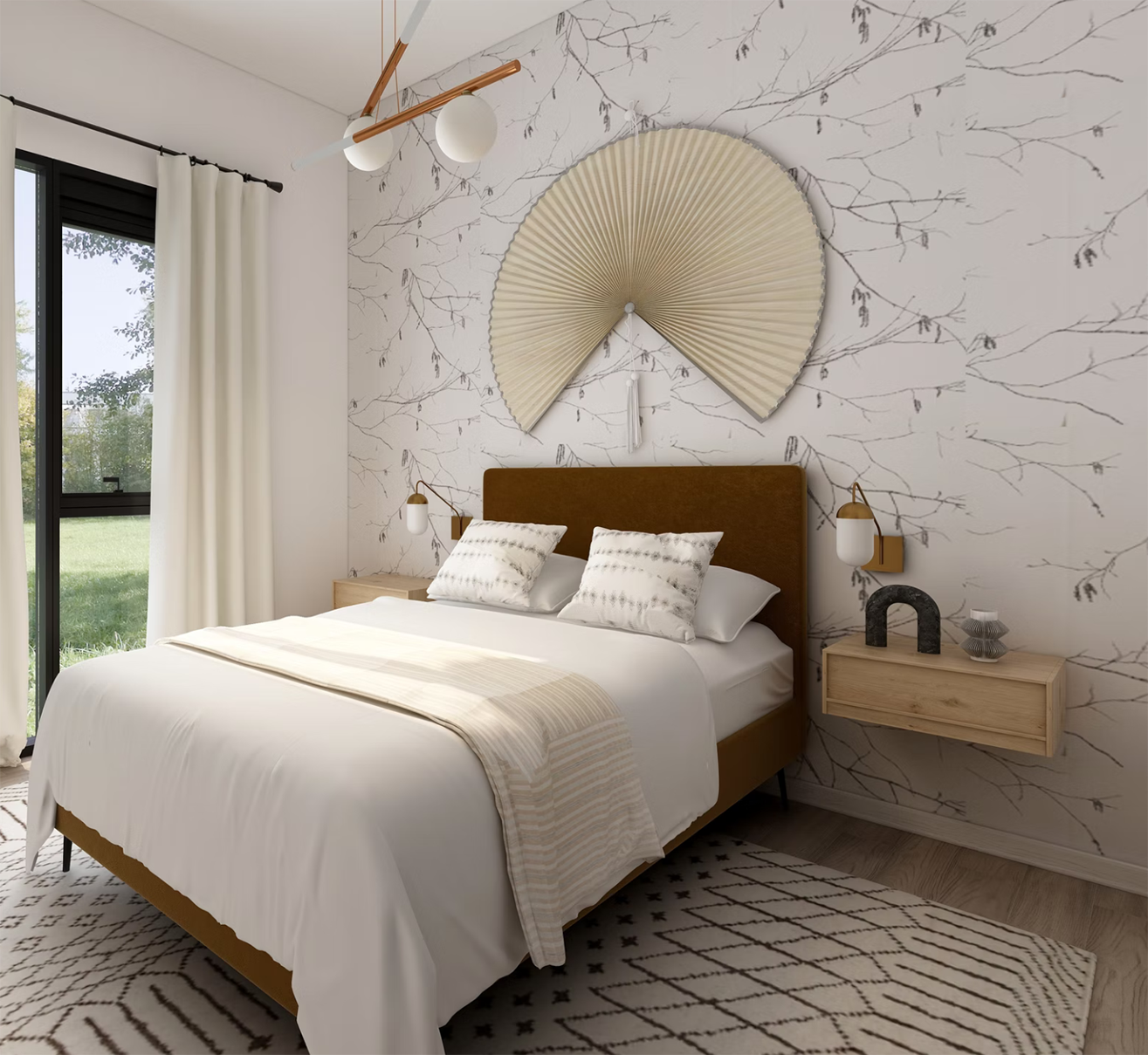 Hanging bedside tables
We left the most impressive and original idea for the end! If you imagine bedside tables are placed exclusively on the floor or mounted on a wall, then let us recommend you a wooden hanging nightstand! A hanging wooden bedside table will upgrade your bedroom and will save space thanks to its original design!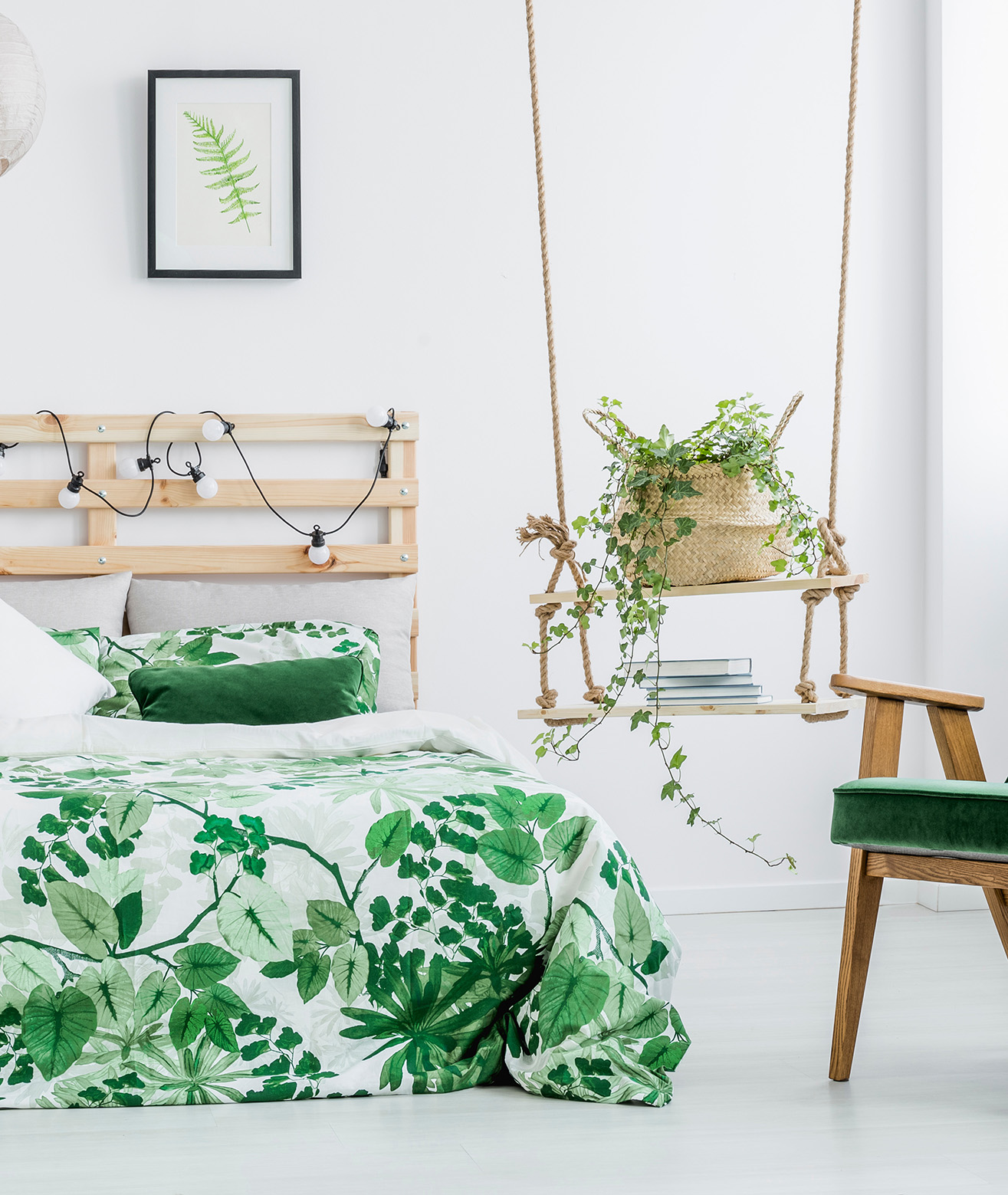 If you want to dare something different and practical in your space, then a hanging nightstand is the best choice for you. If you are also looking for a solution that meets 100% the needs of your space, then you can design one on your own using your favorite materials that fit perfectly in your bedroom.
Complete the most impressive corner of your bedroom with the appropriate decorations and plants, whilst not forgetting to combine the shade of wood with the shade of your bed!
Related articles:
Join Our Newsletter
Subscribe to our newsletter and stay updated on the latest information regarding New Arrivals, Offers and Discounts.
You must accept the Terms & Conditions before subscribing.