Thursday 31 October 2019
Christmas Decorations: Fireplace Ideas and suggestions!
Fireplace: Christmas Decorations: Fireplace (2019) Ideas and suggestions!
Christmas Fireplace Decorations are ready for another exciting year! This year, when it comes to Christmas decor, we are moving away from traditional decorations and move on to modern proposals introducing a fresh style while maintaining the incomparable warmth of Christmas.
#Style_Vibes: Christmas Decorations: Fireplace (2019) Ideas and suggestions!
The fireplace is undoubtedly a reference point for Christmas decorations. Baskets filled with goodies, wrapped gifts and socks full of surprises, all find their place harmoniously next to its unique warmth.
So, if you are one of the privileged ones who have a fireplace in their living room, make sure you honor it the way it deserves it. Are you ready to create the most beautiful background for the family portrait of this year's holidays? Let's look at a series of modern proposals for Christmas fireplace decorations.
Keep it classic
Fans of the classic usually play with black and white contrasts. A blackboard with handwritten wishes in white chalk, socks in black and white frames and white wooden decorations compose an elegant Christmas decor.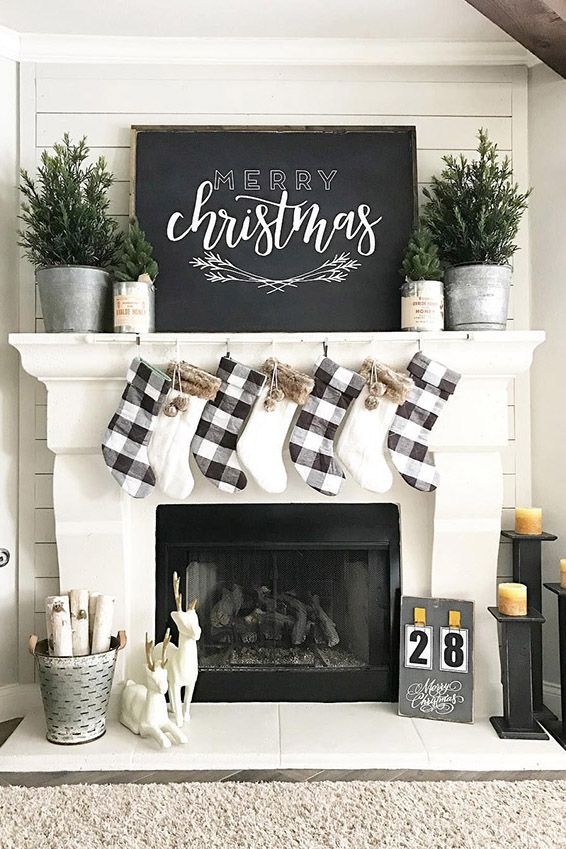 Peach Cream palette
Peach and cream shades perfectly complement the freshness of green and compose a uniquely refined décor.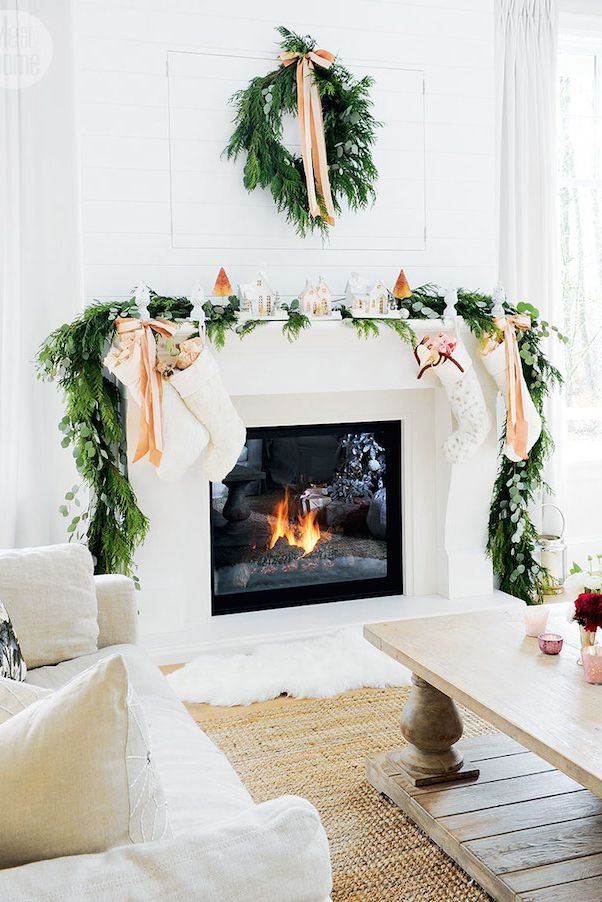 Colorful facade
Transform a neutral fireplace facade into a cute and cheerful Christmas corner by adding bright garlands, rainbow-colored saplings and a paper Christmas village sprayed with snow.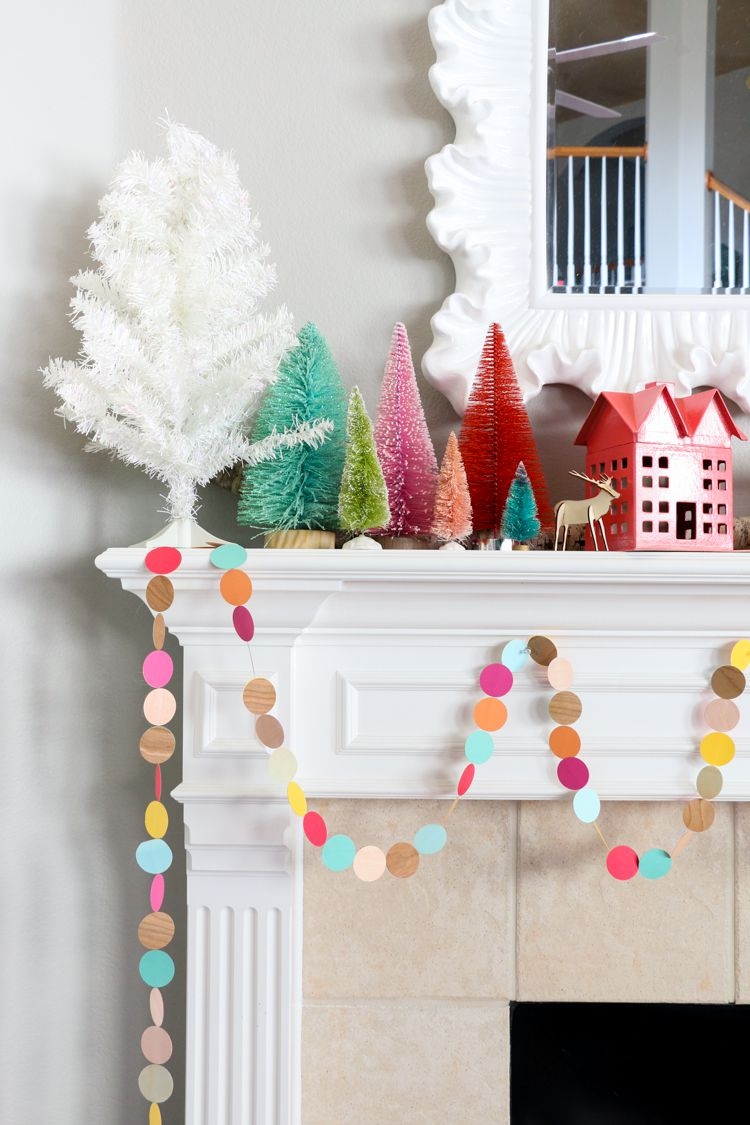 Winter Wonderland
Ice shades and snowflakes create an icy décor directly from the North Pole! Place mirrors over the decorated fireplace to reflect the magic of the room. Enjoy relaxing evenings in your minimal armchairs and living room sofas in a beautiful winter landscape, even if you live in a big city.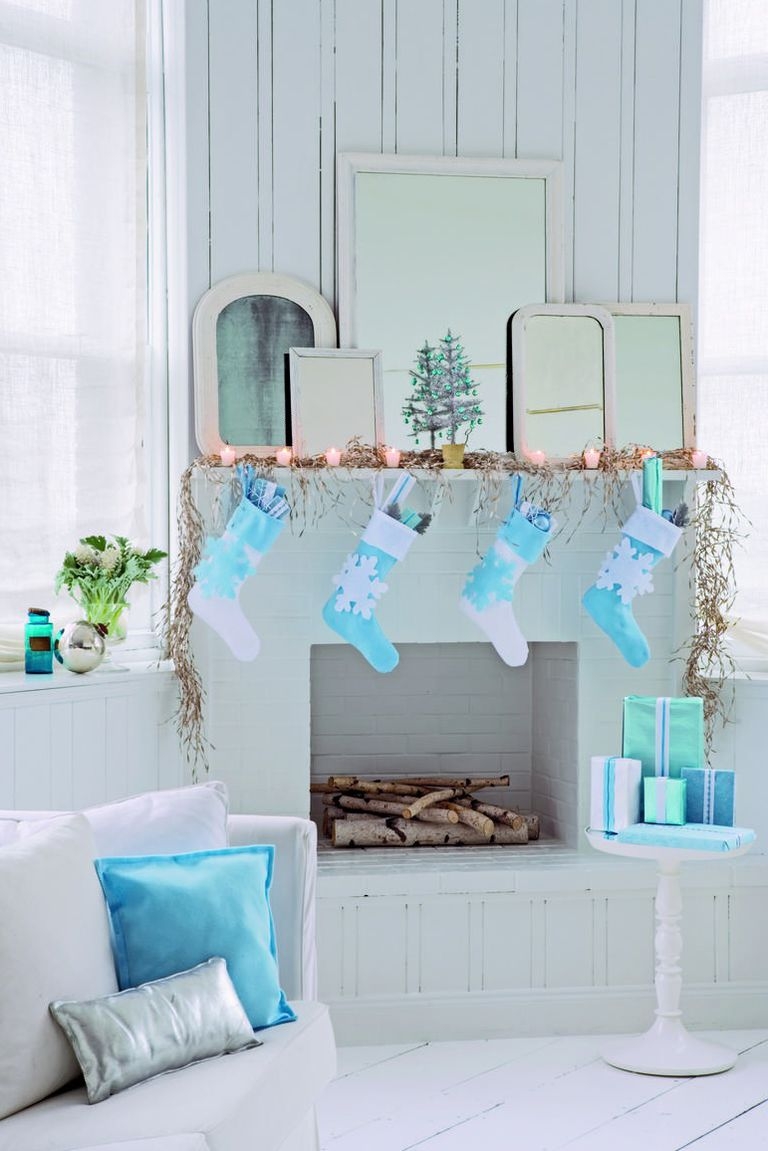 Green
Keeping it simple is often the best and most beautiful way to decorate 2019, and the following fireplace is the perfect example. A white village miniature and a set of white knitted socks make the perfect match next to the unpretentiously placed rich green cedar shades.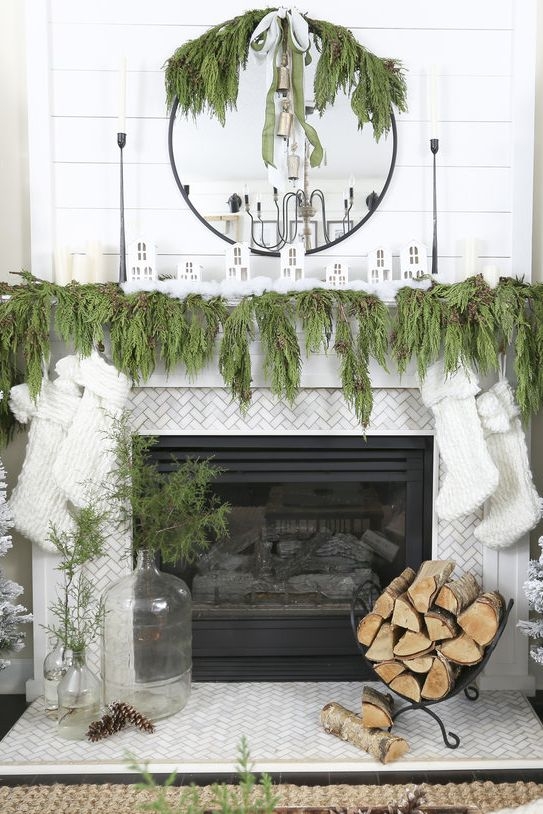 Dreamy Christmas
With the warm, golden lights flashing on a white background, this romantic proposal is the perfect place to relax with your loved one.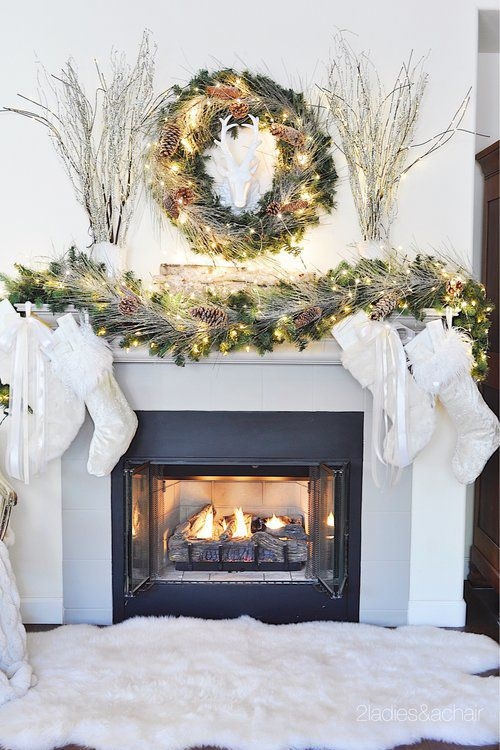 Silver and Gold Touches
Decorated with natural green branches and stunning, handmade silver and gold wreaths, framed by a wooden mirror, this unique fireplace is straight out of a fairy tale. Two glasses of wine on the coffee table invite you to evenings with a genuine Christmas aroma.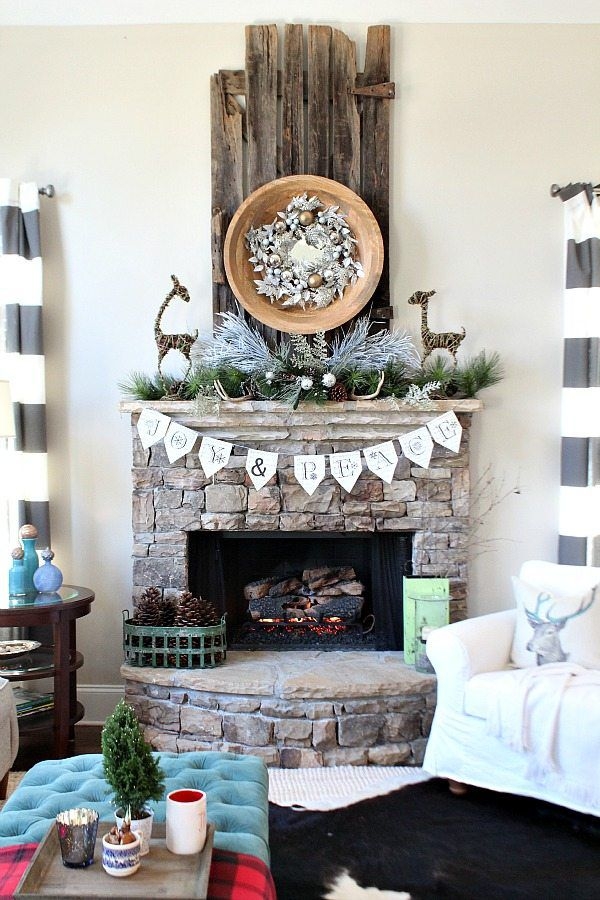 See also:
Find more ideas and solutions for decorating a small living room with a fireplace and highlight this unique element of your space in the best possible way. You just prepare the wood, light the fire and let the Christmas decorations take you on a journey!
Join Our Newsletter
Subscribe to our newsletter and stay updated on the latest information regarding New Arrivals, Offers and Discounts.
You must accept the Terms & Conditions before subscribing.